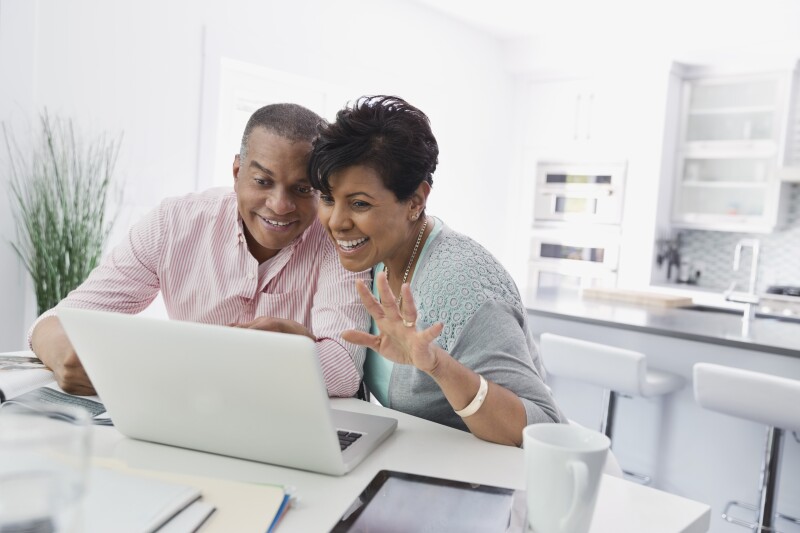 AARP New Jersey is working hard to ensure you have a brighter and more secure financial future. In 2021, we fought to expand state programs and initiatives to help thousands of New Jerseyans stay in their homes, grow their retirement savings, afford their prescription medications, and so much more.


Here are just a few things AARP New Jersey fought for – and won – this year.

The elimination of the age cap on New Jersey's Earned Income Tax Credit program (NJ EITC), which will benefit about 70,000 workers. NJ EITC is a cash-back tax credit that puts money back into the pockets of working families and individuals, including the self-employed, who earn low to moderate incomes. Previously, the program was closed to workers over the age of 64 – despite our workforce getting older and working longer. AARP NJ fought to eliminate this discriminatory age cap. And beginning in tax year 2022, workers 65 and older will benefit from the NJ EITC – and the increased financial security it provides. Learn more about the NJ EITC.
Expansion of utility payment assistance programs. The NJ Board of Public Utilities has expanded NJ's Universal Service Fund, which helps make energy bills more affordable for low-income customers. This will help thousands of New Jerseyans establish affordable electric and gas bills based on a percentage of their income and forgive COVID-19 related arrearages. The state has also allocated federal relief funds and state funds for utility bill payment assistance programs. Learn more about the Universal Service Fund.
Full funding and updating of the Homestead Benefit Property Tax Relief Program. The Homestead Benefit program provides much-needed property tax relief to older residents; however, the credit has not kept pace with property tax increases. For the past 15 years it has been calculated on 2006 tax bills. AARP NJ advocated for the program's full funding and updated calculation. The program will receive full funding and will now be based on 2017 property tax information, which is the most current program year. This will help residents confront the 40% rise in property taxes over the past 15 years and help residents age in place, where they want to be. Learn more about the Homestead Benefit Program.
Full funding of the public pension system. AARP New Jersey fights to ensure all workers who have paid into their public pension systems over a lifetime of hard work have the economic security their pensions afford in retirement. The new state budget fully funds the public pension system for the first time since 1996. Full funding is important to ensure the financial security of about 800,000 New Jersey households and improve the overall health of the system, serving the interests of all taxpayers. Learn more about the NJ pension program.
Expansion of New Jersey's retirement income state tax exemption. Under current law, anyone with even $1 above the $100,000 income threshold cannot exclude any of their retirement income. Under the new budget, this cliff will be eliminated, increasing the income exclusion threshold to $150,000 and allowing certain deductions for those with income between $100,000 to $150,000. Learn more about the exemption.
Funds to start up the New Jersey Secure Choice Savings Program. In 2019, Governor Murphy enacted Secure Choice, which is a public-private partnership that will allow many of the 1.7 million private sector hardworking New Jerseyans who currently do not have a way to save for retirement at work, an affordable, voluntary and portable retirement savings plan that puts them in control of their futures. Under the statute, the program is set to open its doors in March 2022. AARP NJ advocated for the appropriation of start-up funds in the state budget to help get the program up and running. Learn more about the NJ Secure Choice Savings Program.
Expansion of income eligibility requirements for two pharmaceutical assistance programs, which allows 20,000 additional seniors and those with disabilities to qualify for this critical assistance to help afford their medications. This extension will also expand eligibility for critical utility assistance programs for those most in need. Learn more about the Senior Gold program and Pharmaceutical Assistance to the Aged and Disabled (PAAD).
Funds to move New Jersey's age-friendly work forward. This year, New Jersey became the ninth state in the country to join AARP's network of Age Friendly States and Communities. Joining this network is a commitment to improving areas such as housing, transportation, outdoor spaces, and access to needed services to make the state a better place for residents of all ages. Learn more about New Jersey's age-friendly commitment.
AARP New Jersey will never stop fighting for the health and financial security of all New Jerseyans.

###