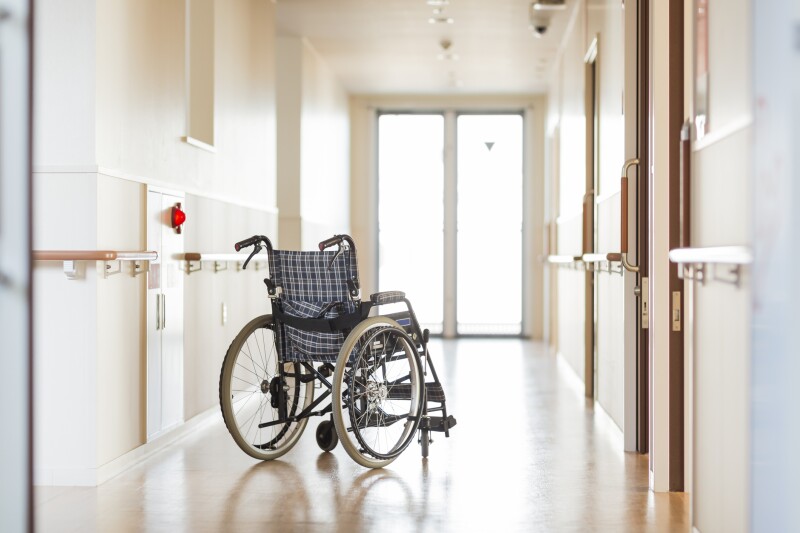 AARP New Jersey Applauds Governor Murphy's Action on Long-Term Care
Urges Immediate Action on Testing, Staffing, Communication and Personal Protective Equipment
Statement from AARP New Jersey Director of Advocacy Evelyn Liebman
NEW BRUNSWICK, N.J. (May 7, 2020) – "AARP New Jersey applauds the announcement from Governor Murphy that his administration has engaged Carol Rafael and Cindy Mann of Manatt Health, a nationally recognized professional services firm, to support New Jersey's efforts to confront the devastating and rising impacts of the COVID-19 pandemic on residents in New Jersey's long-term care facilities.

Carol Rafael, AARP's former national Board Chairwoman and former Chief Executive Officer and President of the Visiting Nurse Service of New York (VNSNY), brings tremendous experience to the job at hand, particularly her perspective on the needs of residents and their families. With more than 30 years of experience in federal and state health policy, Cindy Mann can help New Jersey develop the bold recommendations for change we clearly need in long-term care facilities.

AARP New Jersey is deeply concerned by the appalling number of deaths in long-term care facilities as a result of the COVID-19 pandemic. It is extremely alarming that the number of reported COVID-19 deaths at long-term care facilities now accounts for half the deaths linked to the virus in the state.

AARP New Jersey urges the state to take these immediate actions to slow the spread of the virus and save lives:

Monitor the deployment of the National Guard and other medical personnel to long-term care facilities to ensure safe staffing levels.
Ensure care facilities have the proper personal protective equipment (PPE).
Implement universal testing for all long-term care facility residents and staff to identify cases and prevent the spread of the virus.
Establish a reliable and responsive point of contact in each facility for families, and ensure they regularly report to families about the number of known COVID-19 positive cases among residents and staff, mortalities in the facility, and any reductions in staffing levels compared to staffing levels before the declaration of the state emergency.
Require virtual visitation be made available and facilitated between residents and their families.
The COVID-19 pandemic has brought to light the need for major reform in long-term care facilities. AARP New Jersey stands ready to work with the Administration in any way we can to ensure steps are taken right now and in the future to improve care for our most vulnerable populations."


###
About AARP New Jersey
AARP is the nation's largest nonprofit, nonpartisan organization dedicated to empowering people 50 and older to choose how they live as they age. AARP New Jersey educates and advocates on behalf of those 50 and older on issues that are important to them, their families and to all Garden State residents. The organization works to strengthen New Jersey communities with a focus on health security, financial stability and personal fulfillment. To learn more, visit www.aarp.org/nj or follow @AARPNJ on social media.