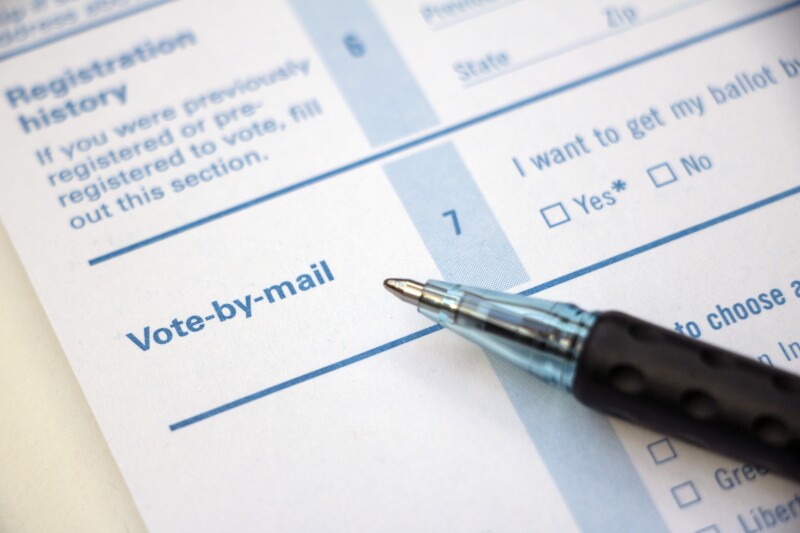 AARP New Jersey Statement on Governor Murphy's Expansion of Voting From Home for July 7 Primary
Urges New Jersey to Implement Broad, Statewide Campaign to Educate Voters on Upcoming Changes
Statement from AARP New Jersey State Director Stephanie Hunsinger
NEW BRUNSWICK, N.J. (May 15, 2020) – "AARP New Jersey supports Governor Murphy's announcement today that the state will help ensure older New Jerseyans do not have to risk their lives or their health to exercise their right to vote.

The unprecedented expansion, and simplification, of voting from home in New Jersey will help to protect all Garden State voters, election officials, and volunteers who staff polling locations, many of whom are retirees.

We are pleased the state is proactively sending self-addressed, stamped ballots to all registered, affiliated voters.

For all registered, unaffiliated voters, the state is proactively sending applications to vote from home. These voters will need to fill out and return the application to their county clerk by June 30 in order to receive a ballot to vote from home. The state's action to automatically mail applications reduces the typical vote from home process. All ballots must be postmarked by July 7.

A recent poll from Rutgers' Eagleton Institute of Politics shows the need for a broad and aggressive education campaign. Only 6 percent of participants knew the New Jersey primary was being held on July 7, 2020.

We urge the Murphy administration to implement a broad, statewide campaign to educate voters and minimize confusion surrounding voting changes to this year's elections – similar to New Jersey's communications campaign to alert all New Jerseyans of critical COVID-19 information.

Information should be available on state, county and municipal websites. The campaign should include public service announcements, paid, earned and social media. Similar to New Jersey's current COVID-19 information page, the campaign should include an easy-to-access, statewide "Voting 2020" page.

We recommend the state begin planning for November's general election and provide voters the same protections being afforded for the primary election."


###
About AARP New Jersey
AARP is the nation's largest nonprofit, nonpartisan organization dedicated to empowering people 50 and older to choose how they live as they age. AARP New Jersey educates and advocates on behalf of those 50 and older on issues that are important to them, their families and to all Garden State residents. The organization works to strengthen New Jersey communities with a focus on health security, financial stability and personal fulfillment. To learn more, visit www.aarp.org/nj or follow @AARPNJ on social media.