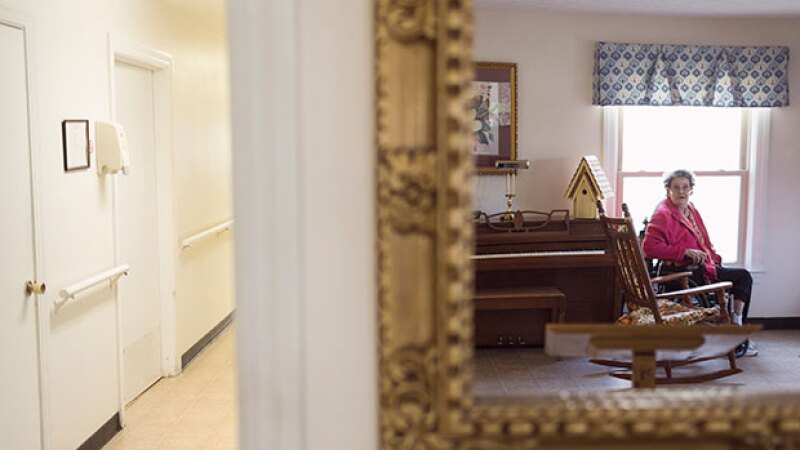 Lawmakers in New Jersey are weighing new nursing home regulations after a recent government-commissioned report found that "longstanding, underlying systemic issues" exacerbated the spread of the coronavirus in the state's long-term care facilities.

New Jersey's legislature began a series of hearings this month to determine how the coronavirus spread so rapidly in the state's nursing facilities. As of June 17, no state had reported more coronavirus cases in long-term care facilities than New Jersey's 35,000. The state also leads the nation in long-term care coronavirus deaths, with more than 6,400 reported, according to the Kaiser Family Foundation.

Speaking at the initial hearing, AARP New Jersey Director of Advocacy Evelyn Liebman described the pandemic's toll on the state's long-term care facilities as "a tragedy that should never have happened" and called for more regulatory oversight, stronger infection reporting standards, and regular testing of residents and staff, among other legislative recommendations.

"In this moment, New Jersey must respond to the immediate needs of this crisis as we simultaneously tackle meaningful systemic reforms," Liebman said.

The hearings were prompted by a state nursing home review published in early June by Manatt Health, which found that pre-existing infection control deficiencies contributed in part to the spread of the virus through the state's long-term care facilities.

The review highlights steps that state and federal officials took to mitigate the spread of the virus but concluded that "you cannot invent a system that works when a crisis hits."

"The report is an important roadmap in developing a strategy not only for reopening and recovery but for the fundamental structural reforms our residents deserve so we never have to experience this tragedy again," Liebman said in her testimony.

Long-term care facilities across the country have been hit hard by the coronavirus pandemic. Coronavirus cases in long-term care facilities have accounted for 14% of all reported cases among states reporting data but 45% of all reported deaths, according to the Kaiser Family Foundation. In New Jersey, long-term care facilities have accounted for 21% of reported cases and half of all reported deaths.

The Manatt report notes that New Jersey's nursing home challenges are related in part to the state's proximity to New York, which emerged in April and May as the epicenter of the domestic outbreak.

The report includes a series of recommendations for how New Jersey can prevent the spread of disease going forward:


Strengthen emergency response capacity: New Jersey nursing homes should better coordinate emergency response, establish a strategic reopening plan and facilitate communication between residents and loved ones.
Stabilize facilities and bolster workforce: Among other things, nursing home workers should have access to paid sick leave to better protect themselves and the people they care for.
Increase transparency and accountability: Generally, Manatt recommends the state improve oversight of nursing homes and increase penalties and fines on those that do not adhere to minimum standards.
Build a more resilient and higher quality system: In addition to greater oversight, the report recommends establishing a governor's task force on transforming the state's long-term care system.
Some of this work is already underway, as state officials work to stand up a centralized emergency operations center. AARP New Jersey has praised the New Jersey government for commissioning the report and has used its findings to guide advocacy and legislative priorities. Gov. Phil Murphy has vowed to direct at least $10 million in federal coronavirus relief funds toward the implementation of the report's oversight recommendations.

In her testimony, Liebman touched on Manatt's recommendations while stressing the need for transparency in how nursing homes and state officials report infection and death counts among long-term care residents.

"As residential care facilities remain locked to the outside world and as we prepare for a possible surge in the fall, our state must take proactive steps right now to protect Garden State residents who are at higher risk of succumbing to the virus," she said.