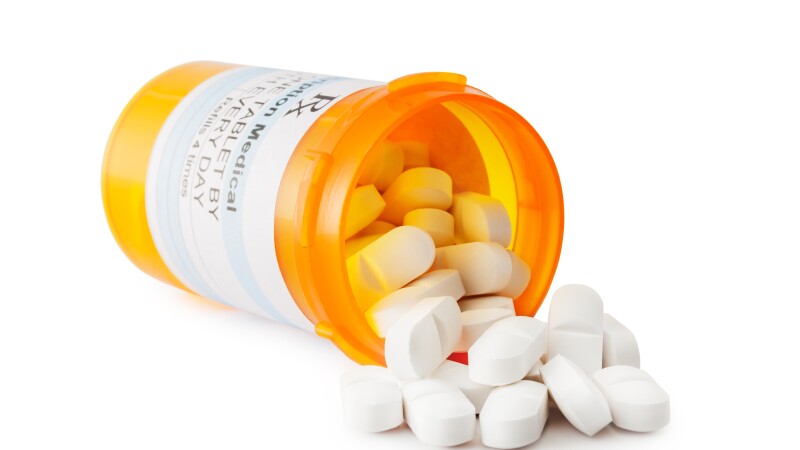 LeNor LeDoux, 65, of Burlington, spent decades caring for her mother, Mary Moore, who had several chronic health conditions, including high blood pressure.
Before Moore died, in 2002, LeDoux lived alone for a time without electricity and heat. Instead, she used the money for utilities to help pay for what her mother's insurance plan would not: upward of $650 a month for necessary medications.
For Moore, with a monthly income of about $800, the prescriptions were unaffordable.
"My mother just didn't have the money to cover everything," LeDoux said. "You do everything you can for somebody you love."
LeDoux is one of many people who have struggled with the cost of prescription drugs. The average older American takes 4.5 medications each month, facing out-of-pocket costs topping thousands of dollars a year, according to the AARP Public Policy Institute. The median annual income for individual Medicare beneficiaries is just $26,200.
In 2017, 24 percent of New Jersey residents stopped taking medications or skipped doses because of cost, according to the National Health Interview Survey and AARP research.
"This is the United States," LeDoux said. "People shouldn't have to live like that."
Building on legislative successes this year, AARP New Jersey will continue its efforts to make prescription drugs more affordable in 2020, said Evelyn Liebman, the state organization's director of advocacy.
"We know this is something that's so important to our members," Liebman said. "It's going to be one of our highest-priority campaigns."
Options to lower costs
An AARP-supported law to lower the costs of prescription medications by allowing pharmacists to inform customers about less expensive options went into effect in November.
AARP New Jersey will work with its members, coalition partners and lawmakers to enact additional legislation to further ease the burden of prescription drug prices, Liebman said.
Proposals include allowing New Jerseyans to purchase drugs from Canada and initiatives to review prices.
This month the U.S. House of Representatives approved and sent to the Senate a bill that would lower the costs of prescription drugs for Medicare Part D enrollees by requiring the program to negotiate prices and cap out-of-pocket expenses.
AARP New Jersey will focus on several other issues when the Legislature meets in January:
Utility rates The state has some of the highest electricity rates in the country, Liebman said. AARP will continue efforts to drive down utility costs, including advocating for affordability in New Jersey's Energy Master Plan.
"It's always an important pocketbook issue for our members," she said.
Savings program The organization will help with the expected launch, in 2021, of the Secure Choice Savings Program, signed into law this year, which will provide an automatic savings option to all private-sector workers without retirement plans available through their employer.
Caregiving The New Jersey Caregiver Task Force, meeting next year, plans to recommend ways to support the state's more than 1 million family caregivers.
Crystal McDonald, AARP New Jersey associate state director, is a member of the task force. She will seek a modest tax credit for caregivers to cover expenses such as home modifications and supplies, Liebman said.
To keep track of developments in the legislature, go to aarp.org/nj.
Christina Hernandez Sherwood is a writer living in Collingswood, N.J.
More on Drug Prices