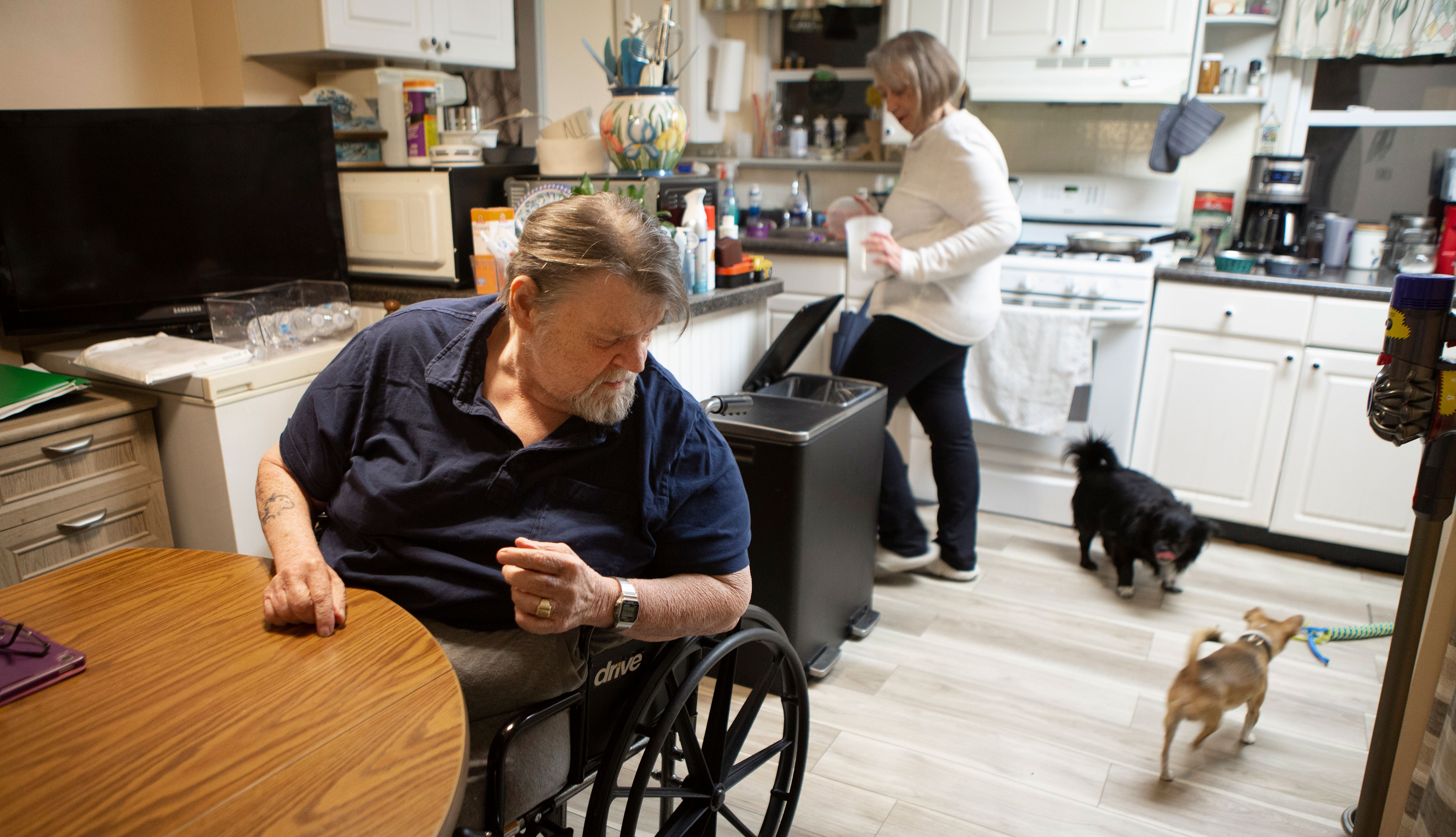 After a series of falls in August 2020, Lisa Roberts' husband, John, 65, spent 14 months recovering. He was finally discharged in a wheelchair last December to their Old Bridge Township home. He loves being home, but the physical therapy he was supposed to receive was cut back because of a worker shortage.

A home health care company sent an aide three days a week but didn't have enough staff to cover the other days. It meant that Roberts, 58, who works two jobs, was forced to leave her husband alone in bed.

Roberts also received no caregiving training from the long-term care facility or home-care company on how to perform tasks such as transferring her husband from bed to his wheelchair. She was told it would be weeks before a wheelchair ramp could be authorized by Medicaid.

"There is no guidance in the long-term care system," she says. "There's no nothing."

Lack of support services is a chronic problem for New Jerseyans who need long-term care at home. AARP-sponsored research shows that the majority of New Jersey residents prefer to age at home, yet most federal and state funding goes to nursing homes and other institutions, where the per-person cost for care is higher than paying for home- and community-based services (HCBS).

Barriers to Care

The coronavirus pandemic has only heightened the urgency for assistance. AARP New Jersey is pushing for more resources to be directed to HCBS, says Katie York, its associate state director of advocacy. "It's about people having more choice," York says. "People want to get the services they need at home, but the funding doesn't match up."

A poll conducted last October by Fairleigh Dickinson University for AARP New Jersey found that 69 percent of registered state voters age 50 and older support shifting more funding to home-based care.

Virtually all respondents—98 percent—said people should be able to choose where to receive long-term services. Family members and friends who provide unpaid care for their loved ones also need financial support, training and respite care. "They are the bedrock of our long-term care system," York says.

There are over 1 million family caregivers in New Jersey. A nationwide AARP study last June found that, on average, family caregivers spend over a quarter of their income on caregiving expenses annually, in addition to the emotional, physical and mental costs of providing care.

The state offers some paid leave for caregivers, and 90 percent of the New Jersey survey respondents said they would support a tax credit for unpaid caregivers.

Other barriers to home- and community-based care include worker shortages and low pay and benefits for them, as well as the need for affordable housing.

AARP New Jersey is working to shift the perception among voters and legislators that a nursing home is the default option for long-term care.

"We are all aging," York says. "We should be able to get the services that we need in the settings that we choose. But we must build the system up to support that choice."

To find local resources, visit aarp.org/njcaregiving or call the AARP Family Caregiving Resource Line at 877-333-5885.

Hilary Appelman is a writer living in State College, Pa.

Personal Stories from Millennial Family Caregivers
For more on