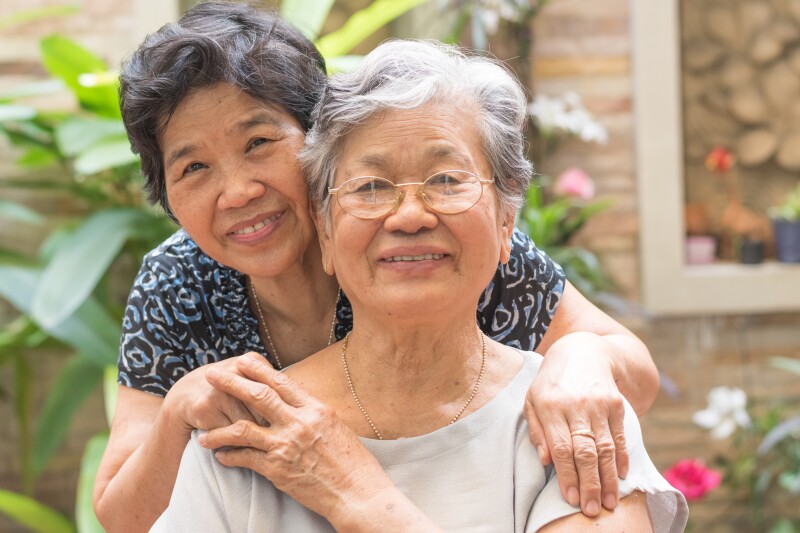 More than one million New Jerseyans care for older parents, spouses and other loved ones so they can live independently in their homes and communities. These unpaid family caregivers provide one billion hours of care valued at a staggering $13 billion annually, according to AARP. The country recognizes these unsung heroes officially during November, which is National Family Caregivers Month.
Family caregivers' labor of love involves days and nights assisting with tasks like bathing and dressing, preparing meals, and administering medicines to aging parents, spouses, adult children with disabilities or other loved ones so that they can remain at home and in communities. Some provide this help sporadically, while others are on duty 24-7. Most juggle caregiving responsibilities while also working full- or part-time jobs.

Many rarely get a break and need support themselves, which is why AARP NJ has been fighting to help make family caregivers' big responsibilities a little easier. For example, AARP advocated for passage of the New Jersey Paid Sick Leave Act and, on October 29, 2018, New Jersey became the 10th state in the nation to require employers to provide paid sick leave – a lifesaver for working caregivers in our state.

In honor of National Family Caregivers Month, AARP will be hosting free Caregiver Expos across the state, to connect family caregivers with support.

Each expo will feature a dynamic line up of speakers who will present on current legislation and services that offer relief and support, the opportunity to connect with local resources and a chance to practice a little caregiver self-care with a healthy activity like tai chi or Zumba. If you're a caregiver now or you might be one in the future, you won't want to miss this!

Saturday, Nov. 9, 10 a.m. – 2 p.m.
Howard Stainton Senior Center
1735 Simpson Ave., Ocean City
Friday, Nov. 15, 10 a.m. – 2 p.m.
The Boulevard
3167 John F. Kennedy Blvd., North Bergen
Saturday, Nov. 16, 10 a.m. – 2 p.m.
FairBridge Hotel
195 Davidson Ave., Somerset
Space is limited and registration is required. Register online or by calling 877-926-8300.

To learn more about caregiving issues AARP NJ is working on, visit www.aarp.org/njcaregiving.