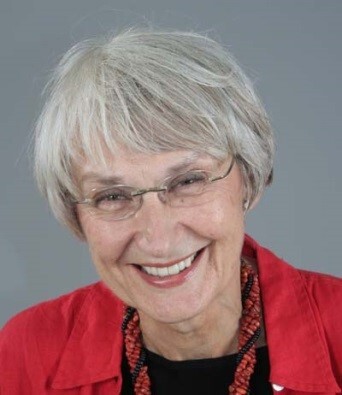 Ingrid Reed is a 10-year AARP volunteer who remains committed to the organization's mission to empower people to choose how they live as they age. In 2020, Ingrid won the MVP award, which is given annually to recognize an AARP Volunteer who is actively involved in several programs and initiatives and brings the spirit of "what we do, we do for all" into all aspects and programs he or she is engaged on.

As an AARP New Jersey volunteer, Ingrid uses her professional background in policy to guide her work as an advocacy volunteer. Previously, Ingrid worked as the Director of the New Jersey Project at the Rutgers Eagleton Institute of Politics. From 1996 to 2010, Ingrid's role allowed her to participate in community education and research on voting and elections, discussions on the New Jersey budget, and more.

Ingrid was drawn to AARP due to the organization's ability to help older New Jerseyans with the issues that matter most. Through her role with the Rutgers Eagleton Institute, Ingrid had the opportunity to work with several AARP NJ staff, which solidified her decision to join the AARP New Jersey advocacy team.

As a volunteer, Ingrid has focused on how to educate New Jersey communities on election laws and the intricacies of voting. In addition, Ingrid worked closely with AARP during the most recent presidential election, where she created a tutorial on how to vote-by-mail. Ingrid also worked with AARP during the last gubernatorial election to develop questions for and moderate a discussion with candidates.

Ingrid feels that volunteering with AARP NJ has not only impacted her life, but the lives of others. Ingrid admires AARP New Jersey's efforts to keep voters informed, make healthcare affordable and accessible, protect nursing home residents and staff, and ensure utilities are affordable.

"So much of what AARP does helps me," said Ingrid. "And others in my age group. But, I like to explain that AARP New Jersey's advocacy benefits all New Jerseyans."

Aside from volunteering with AARP NJ, Ingrid also participates in several public service initiatives related to land use, planning, environmental causes, and state policy. Her involvement includes being a founder and board chair of NJSpotlight, a civic journalism website designed to provide coverage of current state issues. Ingrid is also the Chair of the Community Advisory Board of NJ PBS, serves on the board of New Jersey Future, for which she is a founder and the previous board chair, and acts as a Visiting Associate at the Eagleton Institute of Politics.

Aside from Ingrid's love for volunteering, she is also a lover of opera, musical theater, and dance, noting that she was also once a performer herself, as she played the glockenspiel in high school! Ingrid served on the Board of the Princeton Symphony Orchestra and is now an advisor and is a member of the development committee of The Princeton Festival. She believes the arts are an essential part of communities today. Ingrid also enjoys keeping up with sporting events -- thanks to her grandchildren.

If you're interested in volunteering with AARP New Jersey, please fill out this short interest form.