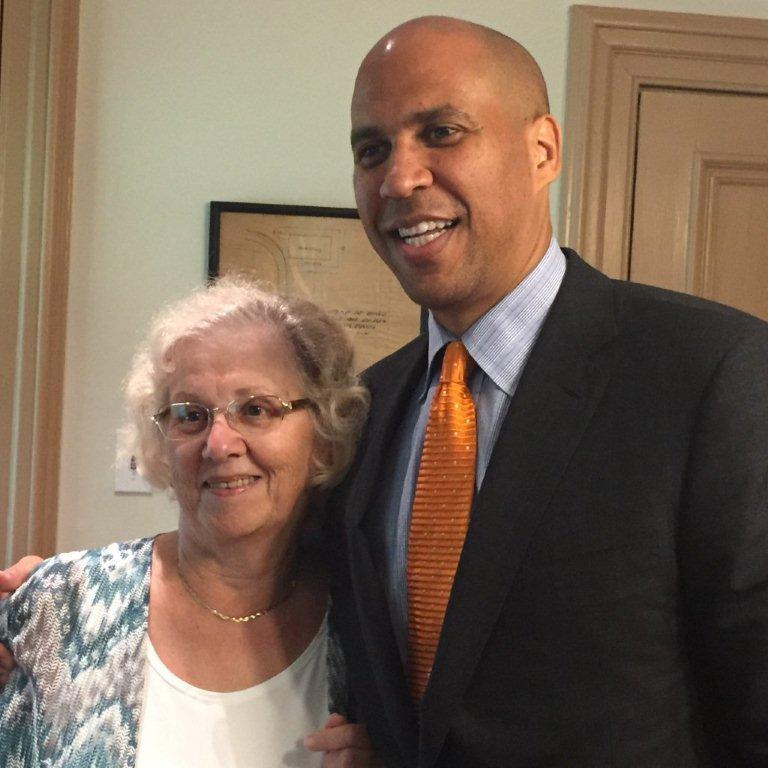 Lilyan Cralle has been a proud AARP volunteer for eight years. She became involved after her husband passed away and she was looking for social activities. After seeing an ad in the paper for her local AARP Chapter, Lilyan decided to attend a few meetings.

AARP New Jersey's former advocacy associate state director, Brian McGuire, came to speak about Social Security and pensions at Lilyan's third meeting. Lilyan spent most of her career working in the actuarial field, and her knowledge of the topic stood out. After that meeting, Lilyan, Brian and current advocacy director, Evelyn Liebman, met over lunch and discussed Lilyan's experience.

"I was perfect for AARP, and AARP was perfect for me," said Lilyan. "And the rest is history!"

In 2020, Lilyan received the AARP NJ State Office Advocacy Award. This is given to an AARP volunteer who has been an outstanding advocate and has contributed significantly to the AARP policy agenda.

Over the past eight years, Lilyan has worked on a number of advocacy projects with AARP at the local, state and national level. She has written letters to the editor, met with local and state legislators, starred in several videos (including one with her granddaughter), and is the Chair of AARP New Jersey's Congressional Volunteer Corps (CVC) for New Jersey's 3rd Congressional District.

Volunteering with AARP has impacted Lilyan's life tremendously by allowing her to advocate for issues impacting older adults like herself.

"You feel like you've tried, you've done something about it instead of just complaining," said Lilyan. "If you like being involved in nonpartisan advocacy, it's the right place to be. Advocacy might not be for everyone, but there's other positions within AARP too."

Lilyan hopes AARP will continue to tackle high prescription drug prices – an issue that she and many other older adults face.

Before volunteering with AARP NJ, Lilyan marched on Washington and attended conventions on behalf of women's rights. One of Lilyan's proudest moments is meeting Alice Paul, who advocated and secured women's right to vote and is credited as the author of the Equal Rights Amendment (ERA). In the 2000s, Lilyan served as the NJ and PA Coordinator of the ERA Campaign Network and was a member of the ERA Task Force of the National Council of Women's Organizations in Washington, DC for three years.

Outside of AARP, Lilyan enjoys spending time with her two grandchildren. She also enjoys playing Mah Jongg and participating in several book clubs.

If you're interested in volunteering with AARP New Jersey, please fill out this short interest form.