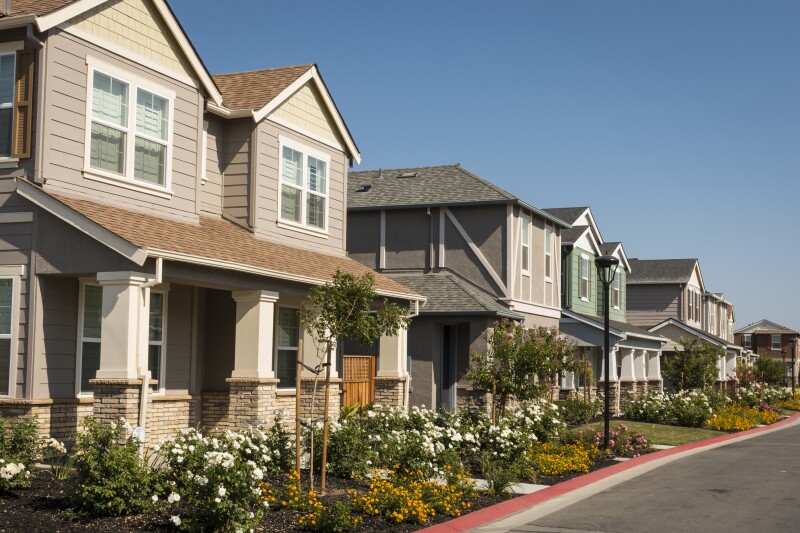 The vast majority of people age 50 and older want to stay in their homes and communities for as long as possible. That's why AARP's Livable Communities work encourages communities to welcome housing options and develop homes that are accessible to residents and guests of all ages and abilities. Across the United States, however, there is a mismatch between the available housing stock and what the market wants and needs. This is partly due to shifting demographics, such as a rapidly aging population and shrinking household sizes, and partly due to the growing demand for walkable living.
However, communities and builders are recognizing the need for a shift in the way American homes are designed, regulated and developed. So-called Missing Middle Housing is a critical part of the solution. Such residences are described as missing because very few have been built since the early 1940s. "Missing middle housing types are a great way to deliver affordable housing choices by design since they're of a scale that most communities would support. But they can also hit higher-value niche markets," says Daniel Parolek, founder of Opticos Design and the architect who coined the missing middle terminology.
So What is Missing Middle Housing?
While missing middle housing options vary in design and size, they include the following key characteristics:



Ideally located within a walkable area, close to amenities

Never exceeds the scale of a house (height, width and depth)

Mixes well with other building types

Features small but well-designed residences, often with floor plans similar to those common in single-family homes

Can be for sale or rent

Creates a sense of community within a building and in the neighborhood
The missing middle concept also enables housing conversations — even in communities that bristle at words like "density" or "multi- family." Discussions can develop around questions such as "Where will your children live if they move back to the area after college?", "Where will downsizing empty nesters move when they need to be in a less car-dependent community?", "Where will new teachers or police officers who have moderate incomes be able to live?" The answer is missing middle housing.
Accessory Dwelling Units: An Example of Missing Middle Housing
As small houses or apartments that exist on the same property lot as a single-family residence, accessory dwelling units — or ADUs — play a major role in serving a national housing need. This traditional home type is re-emerging as an affordable and flexible housing option that meets the needs of older adults and young families alike.
AARP has developed an introductory guide to ADU's called : The ABCs of ADUS. This guide is a primer for elected officials, policymakers, local leaders, homeowners, consumers and others to learn what accessory dwelling units are and how and why they are built. The guide also suggests best practices for how towns, cities, counties and states can include ADUs in their mix of housing options. You can download a copy of this 20 page introductory guide HERE
Check out our other free publications by visiting AARP.org/LivableLibrary