Volunteer members from the AARP North Hempstead team facilitated a brunch to thank the families, caregivers, and staff at the Ronald McDonald House in New Hyde Park. AARP knows all too well the challenges and sacrifices that family caregivers face when a loved one is ill. This was their way of celebrating their caregiving efforts and taking their minds off The brunch was a way to thank the families and staff for all the sacrifices and hardships experienced during their children's illness.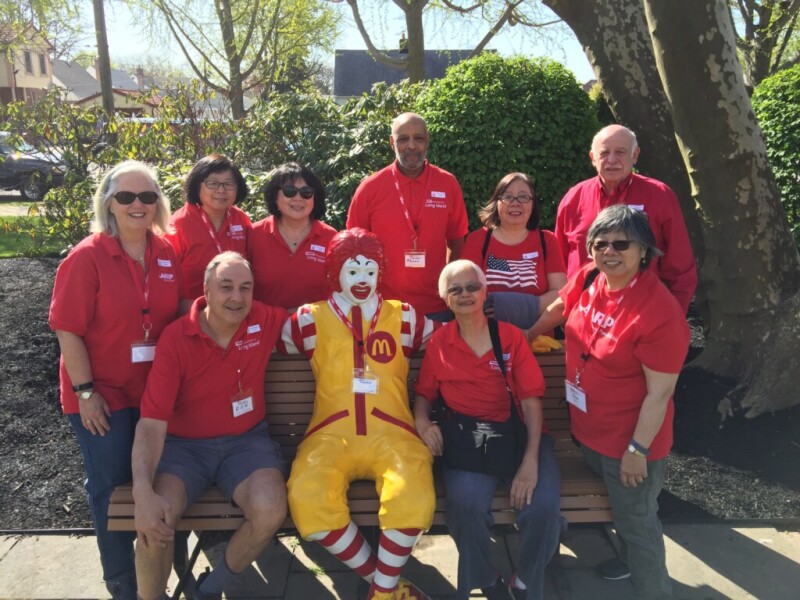 "Inspired by our caregiving work, our AARP North Hempstead volunteer team were so excited to share their kindness and compassion, through the art of food, for families and family caregivers at Ronald McDonald House," said Bernard Macias, Associate State Director. "Over the past few years, we've seen a lot of our AARP Long Island volunteer teams be more creative about developing unique community presence and outreach initiatives, making Long Island volunteering opportunities more varied, unexpected and engaging," says Macias. "And that's incredible. In the end, our vision for AARP Long Island volunteerism is to help good local causes and empower its volunteers, to help make a difference in their local communities."

AARP's time was well spent and hope to make this an annual event.