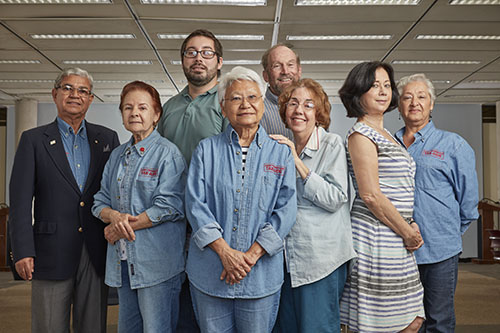 Now through April 18, AARP Foundation is providing free tax assistance and preparation through its Tax-Aide program. AARP Foundation Tax-Aide, in its 49th year, is the nation's largest free tax assistance and preparation service, offering free tax preparation help to anyone, especially those who are 50 and older, who cannot afford a tax preparation service

Tax-Aide, which is offered free of charge, is available to AARP members and non-members and includes more than 5,000 locations in neighborhood libraries, malls, banks, community centers and senior centers nationwide. Since 1968, Tax-Aide has helped nearly 50 million low- to moderate-income taxpayers.

Last year in Ohio, 1,552 AARP Foundation Tax-Aide volunteers helped more than 129,000 Ohioans file their federal, state tax returns. The program is offered at approximately 270 sites in Ohio including senior centers, libraries and other convenient locations.

Nationwide in 2016, AARP Foundation Tax-Aide volunteers helped 2.7 million people navigate complicated tax codes, ensure proper credits and deductions and file their federal and state tax returns. Taxpayers who used AARP Foundation Tax-Aide received $1.41 billion in income tax refunds and more than $240 million in Earned Income Tax Credits (EITCs).

For more information on documents to bring to the tax site or to locate an AARP Foundation Tax-Aide site, visit AARP's website or call 1-888-AARPNOW (1-888-227-7669). AARP Foundation Tax-Aide is offered in conjunction with the IRS.