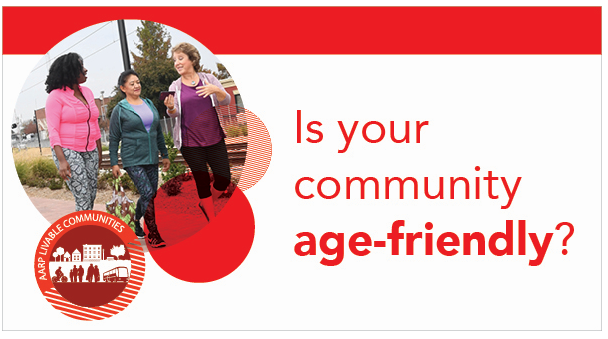 Many communities are not designed to serve people of all ages. So AARP Ohio is working with local leaders and residents to help make cities, towns, and counties more "livable". That means advocating for more green spaces, safer roads and sidewalks, reliable transportation options, affordable housing and much more.

Staff and volunteers affiliated with the AARP Network of Age-Friendly States and

Communities work nationwide to engage and mobilize communities, share expertise, and deliver technical assistance to towns, cities, counties and states.

AARP Ohio is hosting the first ever, statewide Age-Friendly Network Conference to further these efforts in our state. The two-day virtual event will be held September 23 and 24.

This complimentary event will host nationally respected experts, and attendees will have the opportunity to ask questions. The conference will feature a keynote speaker each day, TED-style talks, and panel discussions with participation from the audience.

The Age-Friendly Network Conference includes:

Since 2012, The AARP Network of Age-Friendly States and Communities encourages states, cities, towns and counties to prepare for the rapid aging of the U.S. population by paying increased attention to the environmental, economic and social factors that influence the health and well-being of older adults. By doing so, these communities are better equipped to become great places, and even lifelong homes, for people of all ages.

Currently there are sixteen communities across Ohio actively enrolled in the AARP Network of Age-Friendly Communities and several more that are interested. The conference offers information for both groups.

If you would like more information about the event or the AARP Age-Friendly Network of Friendly States and Communities please contact Ken Davis.