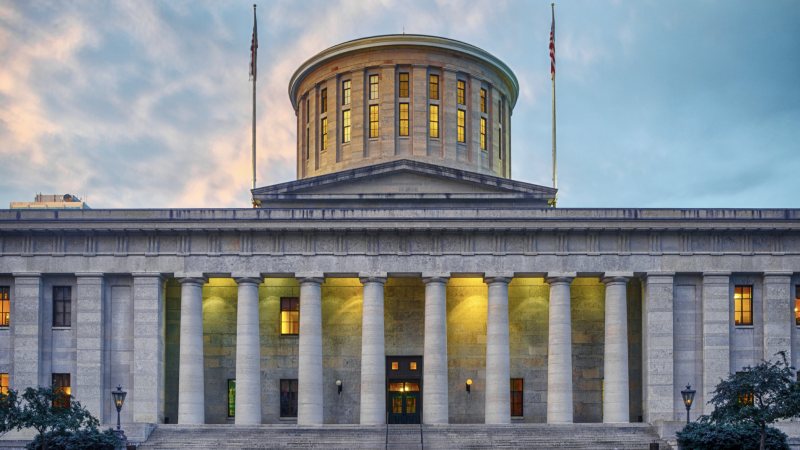 A camera hidden in his mother's room confirmed what Steve Piskor had suspected: The 78-year-old had been the victim of abuse and neglect at her Cleveland nursing home. Video footage eventually landed two nursing aides behind bars, led to the firing or discipline of several others and generated a $357,000 fine for the home.

It also led to a new Ohio law, named for Piskor's mother.

Esther's Law allows Ohio nursing home residents to place electronic monitoring devices in their rooms. AARP Ohio supported the bill, which passed unanimously in both the Ohio House and Senate and took effect in March. It joins other AARP-backed legislation from the 2021 session now on the books.

Piskor, 67, of Cleveland, worked a decade to pass the bill in honor of his mother, who died in 2018, at age 85. He hoped cameras would prevent wrongdoing or at least generate evidence if it did occur.

"This is stuff you never get over," Piskor says of the videos, which show aides throwing his mother onto her bed, dropping her into her wheelchair, screaming in her face and hitting her. "But it does kind of help to know that we might help others."

The law is especially important for those who have dementia and can't fully communicate to their loved ones what they are experiencing. More than a dozen other states have similar laws.

Previously, each facility made its own policy, according to the Ohio Health Care Association, which represents about 1,000 long-term care facilities. Most prohibited the use of monitoring devices or had no policy on them, says Peter Van Runkle, the group's executive director.

Under Esther's Law, a resident or their guardian is responsible for buying, installing and maintaining a monitoring device.

For more information, text CARE to 22777 or go to aarp.org/estherslawOH.

New Fraud, Internet Laws

Other AARP-backed measures are now in effect. Among them:


The classification of spoofing as telecommunications fraud. Spoofers mask their location by using local area codes, deceiving people into answering their phones, says Jason Smith, AARP Ohio associate advocacy director. Such scammers now face felony charges, fines and possible jail time. Penalties grow if they target those 65 and older, people with disabilities, or military families.
Efforts to expand high-speed internet to underserved areas, giving people better connections for work, school, health care appointments and other vital tasks. AARP Ohio advocated for a $250 million grant program to incentivize internet service providers to boost their services. While this is often a problem in rural areas, some cities lack the infrastructure as well. "For underserved areas, one of the arguments they often make is that there just isn't enough business need in the area to make it worth it for them," Smith says. About 50 companies have applied for the grants.
In this year's legislative session—scheduled to run through December—AARP Ohio will focus on voter education related to statewide redistricting, prescription drug prices, COVID-19 response and expanded independence for advanced practice registered nurses.
Learn more about AARP Ohio's advocacy efforts at aarp.org/oh.

Sarah Hollander is a writer living in Cleveland.

How to Pick a Nursing Home
For more on Advocacy