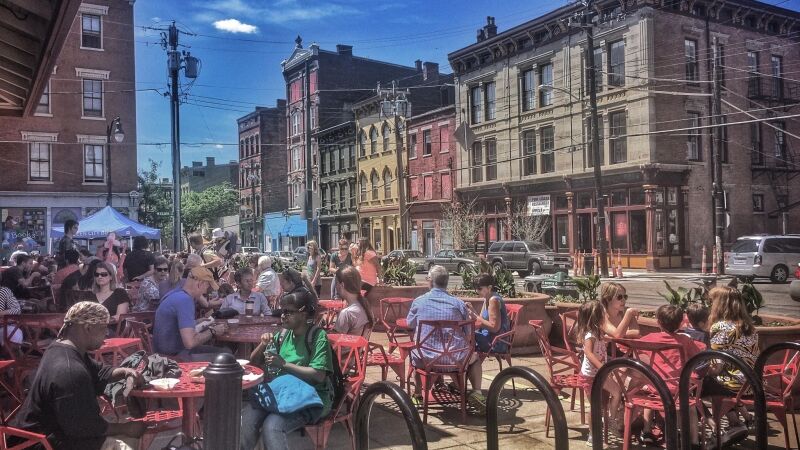 The ongoing coronavirus pandemic has affected communities across the country, hit older adults incredibly hard, and put a spotlight on a host of disparities. As Ohioans and people across the nation look to recovery from the pandemic, local leaders are making decisions about how to invest federal funding authorized by the American Rescue Plan Act (ARPA) that passed Congress in March 2021 in response to the pandemic.

ARPA is a $1.9 trillion law that includes $350 billion in direct, flexible aid—available via the State and Local Coronavirus Fiscal Recovery Fund—to states, counties, cities, and tribal governments with populations of more than 50,000 people. Eligible local governments classified as non-entitlement units (typically under 50,000 in population) can also expect to receive funding through their state government.

This funding available under this law represents a once-in-a-generation chance to make investments that can help communities across Ohio become great places for all—and engage residents in the decision-making process.

AARP advocated for Congress to pass state and local aid to help communities respond to the pandemic and take action on issues that surfaced and disproportionately impact older adults. We are committed to working with local officials and community leaders in Ohio to help leverage these investments to address pressing needs and strengthen communities for the future.

The health and economic consequences of the pandemic have impacted different communities and populations in different ways. With that context, it's important to recognize the necessity of some targeted approaches, including those prioritizing the needs of older adults.

To support counties, cities, towns, villages and rural areas in those efforts, AARP has released a new resource, The American Rescue Plan Act and Older Adults: Opportunities and Resources for Local Leaders, produced with government finance experts Funkhouser and Associates.

It is intended to local leaders navigate ARPA and identify opportunities to help improve livability for all ages. The publication includes information and case studies about ARPA, ways to leverage ARPA funds to create and enhance livable communities, ways that local officials can engage residents, and ways to work with AARP.

AARP can be a partner and an ally for local governments as they seek to leverage funding under ARPA and the publication can better enable local governments and leaders across Ohio to:


Engage older residents to gain an understanding of their experiences throughout the pandemic and their priorities in recovery.

Use the information and guidance to help inform their thinking and planning—particularly that focused on the needs of older adults—as they prioritize investments with funding under the American Rescue Plan Act.

Work with AARP Ohio to address challenges, including engagement and communication, capacity building, and identifying opportunities.
AARP Ohio stands ready to partner with local leaders and older adults across the state to make the most of this opportunity to improve communities for the future.

In case you missed it, download the free American Rescue Plan Act resource HERE.