Michael Chan

Thousands of AARP Ohio activists raised their voices against Ohio House Bill 6, which was signed into law in July 2019. Thanks to the many phone calls, emails, and committee testimonies, action was taken to repeal some of its most harmful effects. With the passing of House Bill 128, AARP Ohio members, activists, and supporters helped stop $150 million of annual charges to Ohioans and aided in refunding over $20 million to FirstEnergy customers. Still, parts of House Bill 6 remain in effect. AARP Ohio looks to Senate Bill 117 to fully repeal the remaining detrimental measures Ohioans are facing.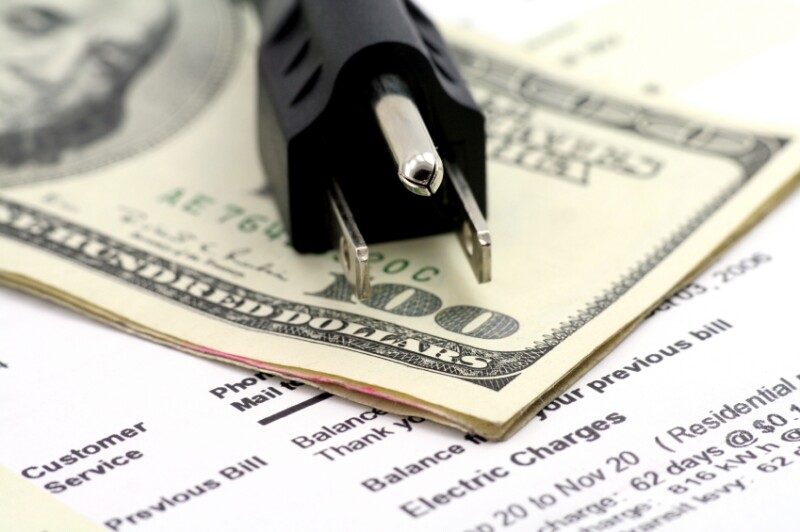 Why was House Bill 6 so Bad for Ohioans?
With its signing, House Bill 6 originally resulted in:

Subsidies to bail out two nuclear power plants owned by FirstEnergy's former subsidiary, Energy Harbor Corporation: This was estimated to have cost Ohioans $170 million per year.
Bailouts for two coal plants owned by the Ohio Valley Electric Corporation: Even though one of these plants operates in Indiana, Ohio customers would be forced to foot the bill.
Cuts to beneficial renewable energy and efficiency energy standards: Reports from utility companies showed these eliminated programs saved consumers over $7 billion from 2009 to 2019. In an opinion piece for Cleveland.com, Ohio Representative Jeffrey A. Crossman (D-Parma) explains, "Efficiency also provides other benefits, like reduced air pollution, safe and comfortable homes, and job growth."
AARP Ohio advocated at length that this bill was unfair to all Ohio consumers, but it would have disproportionately affected those with lower and fixed incomes. Additionally, nearly one year after its signing, it was found that the circumstances leading to the bill's passing were surrounded by scandal. Federal charges were filed leading to the arrest of former Ohio Speaker of the House, Larry Householder, and four others.

Despite these circumstances, over $150 million in charges were still on track to have hit Ohio utility bills in January 2021. AARP and The AARP Foundation acted quickly to file an amicus brief supporting Attorney General Dave Yost's injunction and prevented these forced payments. While the injunction was successful, it was only a temporary fix.

House Bill 128: Permanent but partial repeal
House Bill 128 took permanent action against House Bill 6—passing Ohio's Senate unanimously and being signed by Governor Mike DeWine. For Public News Service, AARP Assistant State Director of Advocacy, Jason Smith commented, "[T]his is a case where the consumers are coming out ahead." House Bill 128 takes effect on June 30 of this year, with measures to:

Senate Bill 117: Current path to full repeal
However, House Bill 128 has not eliminated all the harmful provisions introduced in House Bill 6. Senate Bill 117 aims to follow through by:

Stopping all non-bypassable charges from Ohio Valley Electric Corporation to Ohio electricity customers
Stopping retail recovery of costs for all energy plants included in House Bill 6
Refunding all revenues collected from House Bill 6 to Ohio electricity customers
Signs point toward Senate Bill 117 not being an easy battle. For Cleveland.com, columnist Thomas Suddes writes: despite being sponsored by Senator Mark Romanchuk (R-Ontario) and Senator Hearcel Craig (D-Columbus), there is expected opposition within the Ohio Senate Utilities committee. He explains the committee chair, Sen. Bob Peterson (R-Washington Court House), "was prime co-sponsor of Senate Bill 155 of 2017, which — small world! — would have forced Ohio electricity customers to bail out the very same coal-burning power… that House Bill 6 still is forcing Ohio consumers to bail out today."

AARP Ohio opposed House Bill 6 from its onset, and it applauds the work already done by AARP's volunteers and staff to repeal. Still, more work is needed to eliminate the remaining $700 million in unfair utility taxes for Ohioans. Senate Bill 117 has received one Senate hearing, but it is still an uphill battle to ensure its passing.
This legislation, which will refund more than $20 million in unfair charges directly to the impacted customers and permanently end the collection of more than $150 million per year for all Ohioans is long overdue. Now the legislature needs to finish the job by passing SB 117.
Holly Holtzen, AARP Ohio State Director
To stay informed and to make sure your voice is heard, please sign up at www.aarp.org/getinvolved.