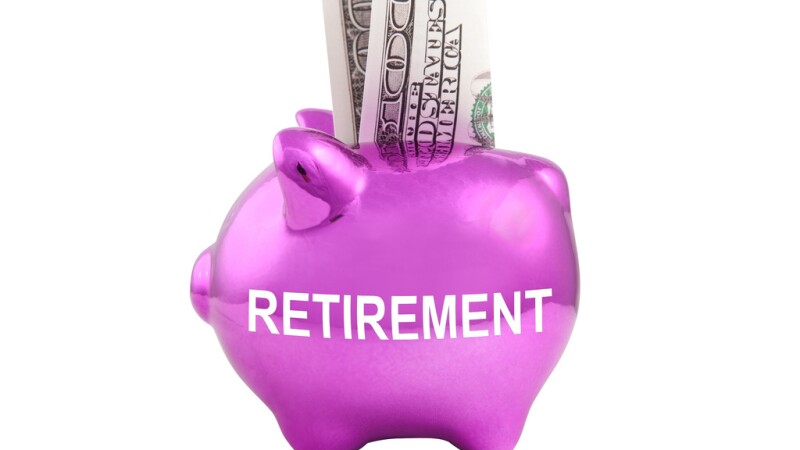 After more than 20 years of waitressing, Nancy Wasen ended her working life with an office job. Now 71, she lives on limited Social Security benefits and a small inheritance. But unexpected expenses, including a $3,200 emergency vet bill for her beloved cat, Johnny, make her regret not saving more when she could have.

"The only thing that's saved me from living on the street is that my house is paid for," Wasen, of Ashland, says. "That and my 2008 Honda, which my mechanic says could outlive me."

Wasen readily tells younger friends that saving more now will pay off in less anxiety and more options in retirement.

October is National Retirement Security Month, and AARP Ohio is promoting the same message. With a large and growing older adult population and dismally low average household savings, the state faces a looming retirement security crisis if habits don't change.

"For far too many Americans, the golden years of retirement are not going to be within reach," says Jason Smith, associate advocacy director for AARP Ohio.

About half of Ohio households risk being unable to cover their basic needs in retirement. Nationally, the average working-age household has saved only $2,500 for retirement. For near-retirement households (ages 55 to 64), that figure is just $14,500.

Encouraging saving

It's hard to calculate the impact of the coronavirus pandemic. Many Ohioans lost their jobs and had to dip into their savings.

"Social Security is a steady and secure source of income, but it was never meant to fully cover retirement," Smith says.

AARP's Public Policy Institute estimates that the average annual Social Security benefit for a 65-plus family in Ohio totals $19,000. Food, utilities and health care alone cost an average of $23,000.

To help increase financial independence, AARP Ohio hopes to eventually see savings options for private-sector employees. About 45 percent of Ohioans lack access to a retirement savings program such as a 401(k) or pension through their work.

At least a dozen states have enacted "work and save" programs, which allow private-sector workers to have savings automatically deducted from their paychecks.

Such programs help not only individuals but also the state's budget. When people save for retirement, they are less likely to rely on tax-supported public assistance programs later in life.

By 2030, more than 1 in 5 Ohioans will be 65 or older.

AARP offers a number of free online tools aimed at preparing for a secure retirement.

The Social Security Resource Center (aarp.org/socialsecurity) answers questions about benefits and includes a site devoted to retirement planning.
AARP Money Map (moneymap .aarp.org) helps users manage debt and handle unexpected bills.
AceYourRetirement.org offers a three-minute survey that develops personalized advice for boosting retirement savings.
AARP Interview an Advisor (aarp.org/interviewanadvisor) helps consumers choose an investment professional and prepare for meeting with one.
"My advice is to invest and save more," Wasen says. "Do it while you can, because all of a sudden you can't, and it seems like the blink of an eye."

Sarah Hollander is a writer living in Cleveland.

For More on Savings:
Retirement Calculator - AARP