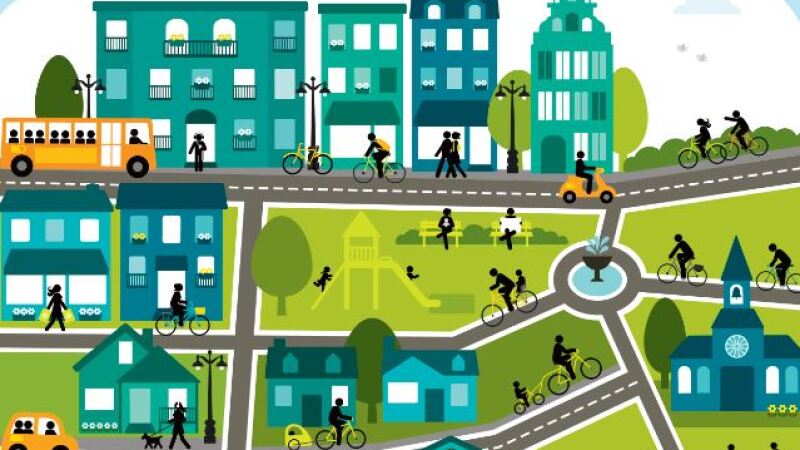 The demolition of three houses left the area at South Yellow Springs Street and West Grand Avenue in Springfield with a stretch of vacant lots, adding to the neighborhood's creeping sense of neglect.

What was an eyesore, however, will become a gathering spot, thanks in part to a $10,450 AARP Community Challenge grant. The funds will go toward a public space, with two porch-style swings, an Americans with Disabilities Act–compliant picnic table and trash can, a tool shed and a community-sized grill.

"Those of us who grew up in the neighborhood remember when you felt safe and good there," said Neal Browning, vice president of 1159 South Community Development Corp., the nonprofit that received the grant. "We're trying to get that vibe back."

The Community Challenge grant was one of five awarded in Ohio this year. The annual nationwide grant program helps communities become more livable for people of all ages through quick-action projects. Priorities include improvements to public spaces, civic engagement, housing, transportation and smart-city technology. Grant projects are scheduled to be completed by year's end.

Since 2017, AARP has awarded more than $150,000 in Community Challenge grants to 13 Ohio communities.

From blah to beneficial

Millie Sretenovic, 72, of Brecksville, served on the panel that reviewed a record 84 Ohio grant applications this year. An AARP advocacy volunteer, Sretenovic said she is partial to projects that beautify less attractive areas and encourage socialization.

"Research shows that isolation can be as harmful as a disease," she said. "The more we can help people get out and associate with their neighbors or walk or watch trees grow, the better."

Other 2020 grant awards:

$10,000 to enable the nonprofit Friends of the Lower Olentangy Watershed to add trees and benches at Windsor STEM Academy and at the Rosewind housing complex, in Columbus.


"We want everyone to feel that there's something they can use here," said Caitlin Jacob, planner and community organizer for CityWide.

The AARP grant will also improve neighborhood access to the park. A small break in a chain-link fence will be replaced with an ADA-compliant entrance. And new benches with armrests, to make sitting and rising easier, will be added to the nearby path.

The project will offer residents concerned about the coronavirus a convenient opportunity to exercise and socially distance outside, Jacob said.

For more on AARP's Community Challenge grants, go to aarp.org/communitychallenge.


More on Livable Communities

What Is a Livable Community?
Sarah Hollander is a writer living in Cleveland.