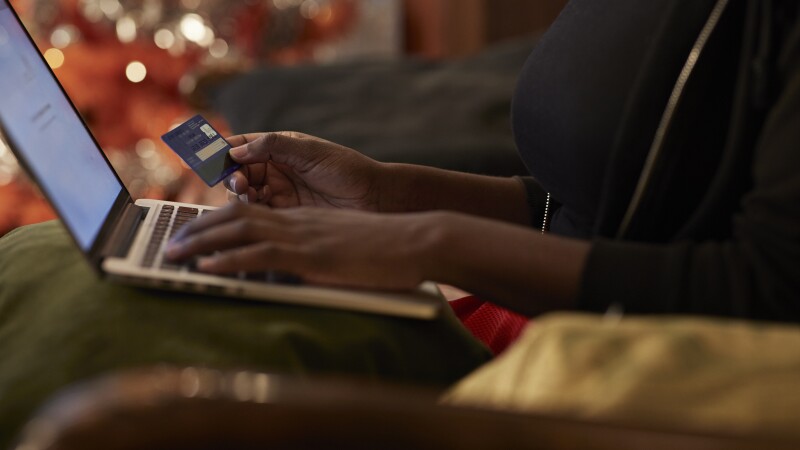 Preparing for the Holiday? So Are Cybercriminals

While online scams can happen anytime, cybercriminals take advantage of consumers during the holidays when there is increased shopping on e-commerce sites, and consumers tend to be distracted and stressed out—the trifecta for festive fraudsters. In fact, more than three out of four U.S. consumers (75%) reported they have experienced some kind of seasonal fraud, according to a new AARP Fraud Watch NetworkTM report.

Because we are inundated with emails and texts for legitimate offers, shoppers need to be on their guard for scams amid the seasonal influx of promotions. As you shop for gifts online, be wary as scammers lure bargain-hunting shoppers with bogus websites, mobile apps and social media ads that impersonate major brands. These fake sites and posts entice you to spend money for products you'll either 1) never receive or 2) get cheap knockoffs instead of the real deal. They then capture your credit card number and other personal data to commit identity theft or sell on the dark web.

Other online traps to steal your identity include malware-loaded links for sham coupon offers or order confirmation emails.

Signs of an Online Scam

Discounts more than half of the product's "original" price.

The website or social media ad has a shoddy design or bad spelling and/or grammar.

The site has limited contact options or has a suspicious email where the URL has extraneous words or characters. (Most stores use only their brand name in web addresses.)

Also, beware of an unusual domain instead of .com or .net.

Sites that ask you to download software or enter personal information to access coupons or discount codes.

Sellers who demand payment by wire transfer, money order or gift card ARE SCAMMERS!

What Should You Do?

Only use trusted sites, rather than shopping with a search engine.

You also can ensure the site is trustworthy by verifying that the website starts with https:// instead of http://. Similarly, look for padlock icon before the web address.

Think twice before clicking on links, providing personal information, opening attachments or responding to emails.

Always comparison shop from several retailers that carry the product.

Don't provide more information than is needed.


>>> For a free fraud prevention clinic for your group, please contact AARP Ohio. <<<

Other Seasonal Online Scams

Delivery: A third of those surveyed by AARP said they've experienced a delivery scam. Fraudsters send phishing emails and texts disguised as UPS, FedEx or U.S. Postal Service notifications about incoming or missed deliveries to get your personal information. Learn more…

Travel: Cons trick travel-minded consumers with fantastic deals, such as free flights, to get you to provide your credit card or to download malware. If that wasn't bad enough, scammers often spoof the website of legitimate hotels, airlines and other travel-related businesses. Learn more…

Charity: The end of the year is typically when donors give to charities. That's why it's become a common holiday con. An AARP poll found that 38 percent of respondents said they received a dubious donation request. Learn more…
Be Proactive Year Round

Place a freeze on your credit data with all three credit reporting agencies at no cost. A freeze restricts access to your credit file and stops scammers from setting up credit in your name.

Use credit cards, not debit cards, for purchases.

Always use a secure, private Wi-Fi for purchases.

Monitor your bank account weekly.

Use a secure online password manager software or mobile app for passwords.

Set up credit cards to send you an email each time it's used.

If you think you've been a victim of an online scam, file a report with the Federal Trade Commission and the FBI's Internet Crime Complaint Center. You may also file a complaint with the Office of the Ohio Attorney General.