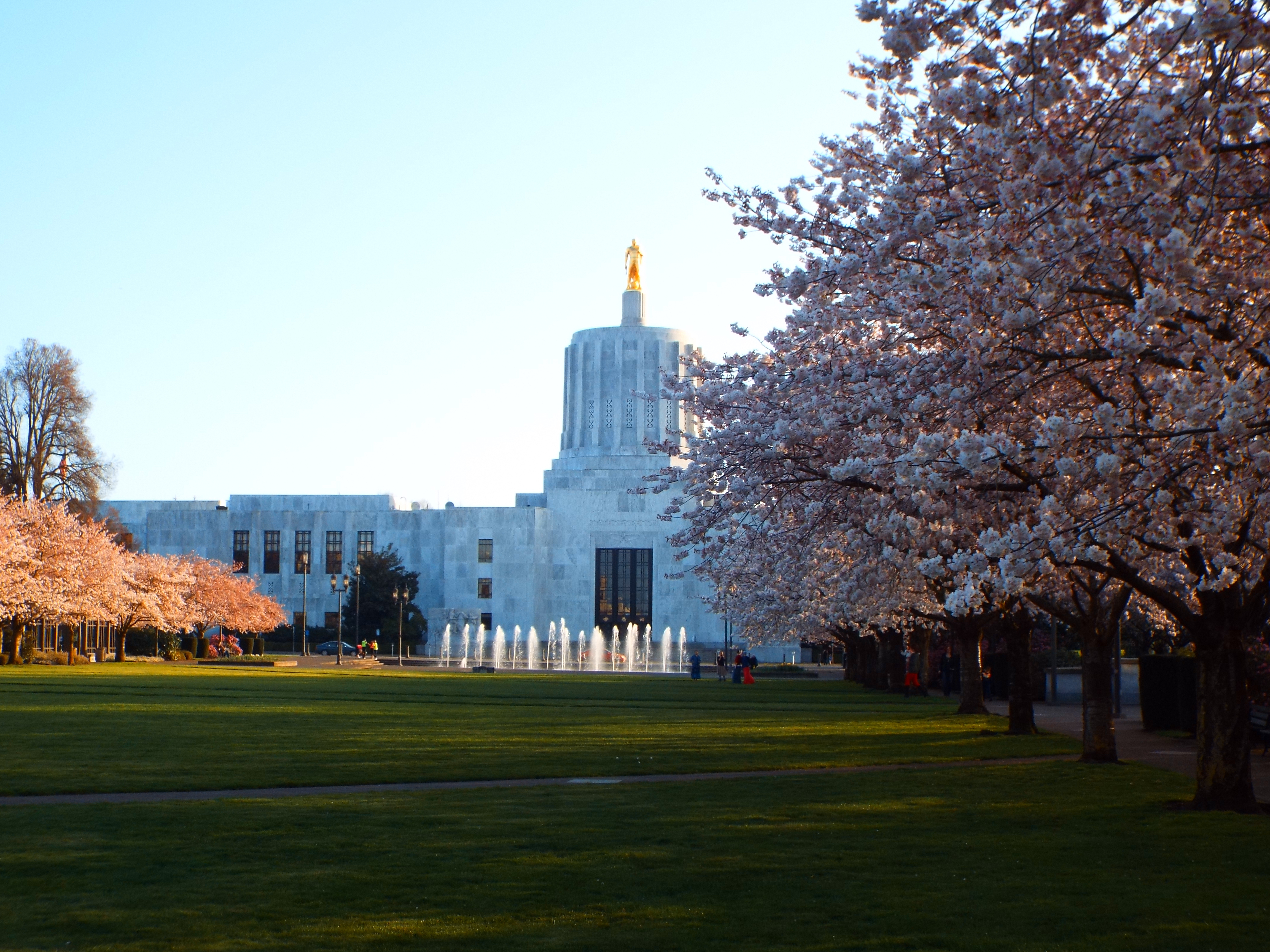 AARP Oregon advocates for Oregonians 50+ as a Wise Friend & Fierce Defender.
When the Oregon legislature convenes on February 1, 2022 for its short 5-week session, AARP Oregon, with more than 500,000 Oregon members, will again be advocating on issues important to Oregonians 50+ and their families. We are committed to easing the COVID pandemic's impact by ensuring vaccine prioritization, advocating protections for nursing home residents, fighting to lower prescription drug prices, supporting family caregivers, helping older workers by fighting ageism and discrimination in the workplace and fostering livable communities with affordable and appropriate housing for older individuals, accessible transportation options and universal high-speed Internet access.

In the 2022 Oregon legislative session AARP Oregon advocacy will include:


Expanding Broadband Access (HB 4092). As we are poised to make unprecedented capital investments to address the deficiencies in broadband deployment, HB 4092 updates the governance of the Oregon Broadband Advisory Council, elevates the importance of equity representation including older Oregonians, sets a strategic framework for broadband investment and creates a PUC study on modernizing the Oregon Telecommunication Assistance Program.
Expanding SNAP Meal Access (HB 4088). Many seniors, people with disabilities and houseless people who qualify for SNAP are unable to prepare meals. HB 4088 would provide resources to convene a workgroup so Oregon can participate in the Federal Restaurant Meals Program. The ultimate goal is future legislation to expand SNAP benefits to cover hot meals for Oregonians.
Consumer Fraud Protection: Data Broker Registry (HB 4017). Data brokers collect, collate, analyze and sell billions of data points about consumers' online and offline behavior used to make inferences about people including sensitive topics related to age, race, ethnicity and health-related conditions. This bill would create a data broker registry housed within Oregon's Dept. of Consumer and Business Services. Brokers will need to register and consumers will be able to find out which brokers allow a consumer to opt-out and how to make that request. AARP supports this effort and looks forward to future proposals to provide additional consumer privacy protections.

Livable Communities: Emergency Heat Relief (SB 1536). Many Oregonians suffered because of the record heat wave we experienced in 2021. SB 1536 would help renters access cooling devices and cooling spaces, expand state loan, rebate and grant programs and provides incentives to landlords.
Strengthen the Workforce (SB 1545). AARP supports efforts that provides resources strengthen the Oregon workforce and we will urge that such resources include the interests of the 50+ worker as well as those who work as caregivers or serve residents in long-term care settings.
Opposing Special Legal Protections (immunity): AARP will continue to oppose any efforts to give special immunity protections to long-term care facilities as a result of COVID-19. No family member who has lost a loved one due to neglect or abuse pursues litigation lightly. It is always an option of last resort, but it must remain an option.
We look forward to working with our elected officials on these and other issues that affect Oregonians 50+ and their families. Please do not hesitate to reach out to Andrea Meyer, Director of Government Relations at ameyer@aarp.org