AARP Oregon
Keeping Oregonians informed, engaged and active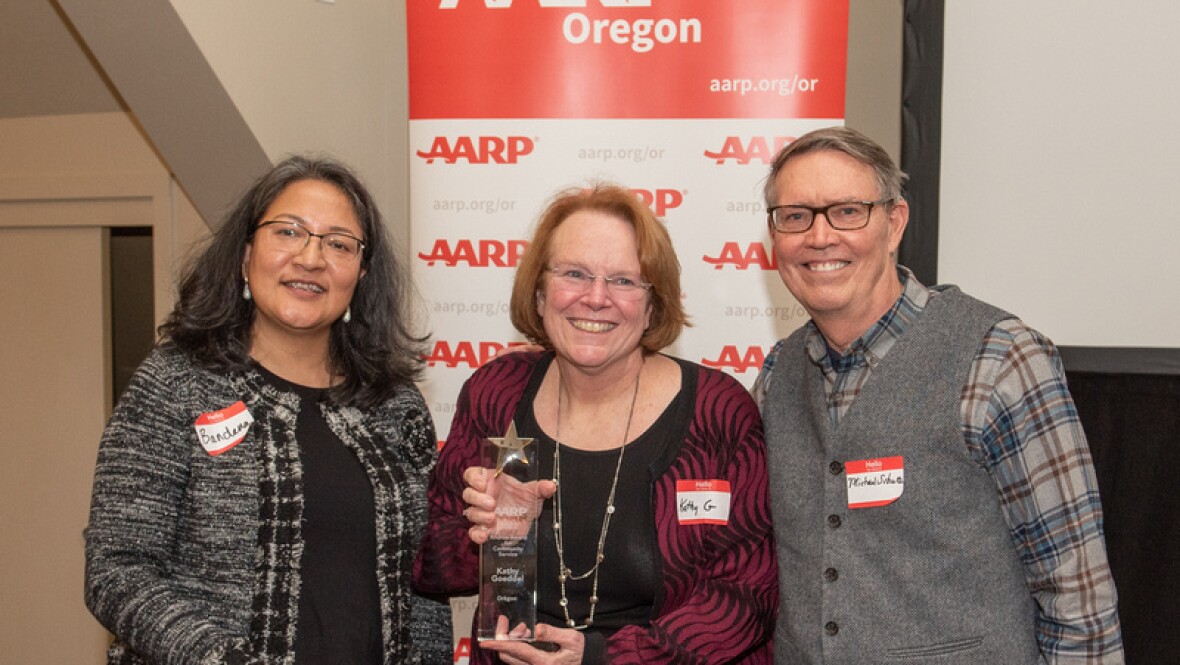 JUL 13, 2022
Learn how to submit a nomination for the 2023 Andrus Community Service Award.
JUN 1, 2023
AARP Oregon, the city of Portland and Oregon Walks are kicking off a season of NeighborWalks, with nine guided walks on tap through October. The 10 a.m. walks are around 2 miles and go through neighborhoods, parks and city sites, often focusing on historical highlights.
MAY 30, 2023
Una guía sobre cuándo y dónde recibir una vacuna o refuerzo contra la COVID-19 en Oregón.
MAY 1, 2023
A guide to when, where and how to get a COVID-19 vaccine or booster.