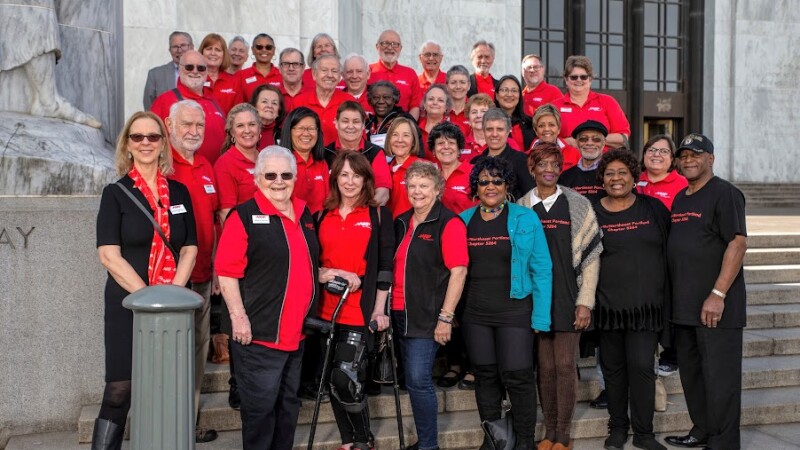 AARP had an ambitious legislative agenda for 2019. Thanks to our volunteers and members, as well as collaborating advocacy organizations, we made a real difference in the lives of people 50+ and their families. Advocacy is about making our homes, communities, states and nation the places where we want to live, work and play!
AARP's advocacy efforts resulted in many important milestones this legislative session that will help people 50+ and their families and once again elevate Oregon as a place that values citizens and creates Real Possibilities for all.
Here are some key highlights for 2019.
Long Term Supports and Services (LTSS) – AARP Oregon has long been a leader in supporting the "Oregon Model" emphasizing the values of independence, dignity and choice. Among the bills of interest:
· Department of Human Services (DHS) budget, HB 5026: maintained the core of LTSS service delivery, added 143 direct service staff to keep pace with caseload increases and for facility inspections; increased COLAs for providers; and maintained Oregon Project Independence. We worked for restoration of cuts to Area Agencies on Aging, as well as transportation for seniors and people with disabilities in the Oregon Department of Transportation budget. HB 5026 passed the House and Senate, and is on its way to the Governor for her signature.
· Senior Health Insurance Benefits Assistance (SHIBA) – we restored a SHIBA position cut in the Department of Consumer and Business Services (DCBS). HB 5011 is on its way to the Governor for her signature.
· HB 2908 - Oregon Project Independence (OPI) Study Bill – although this bill we not make it all the way through, OPI (a time-honored program assisting seniors to stay in their own homes) advocates continue to promote adequate statewide funding to also support younger people with disabilities. OPI will be part of the budget note interim work as specified in HB 5026 in conjunction with Caregiver/Respite concepts (budget note is embedded in HB 5026).
Paid Family and Medical Leave (PFML) HB 2005: A lot of heavy lifting went into PFML, but with the passage of HB 2005, Oregon will have the most progressive PFML Act in the country, featuring 12 paid weeks off for such things as adoption, birth, personal health, and most notable for AARP, caregiver time off. And caregivers will not be required to take the time on consecutive days that they have more flexibility in meeting the needs of their loved ones. All employers are automatically in PFML. With the exception of employers with fewer than 25 employees, all employers will pay into the pool at 40% of the cost and employees will kick in 60%. Collections would begin in 2022, with full implementation in 2023. HB 2005 passed both chambers and is awaiting the governor's signature.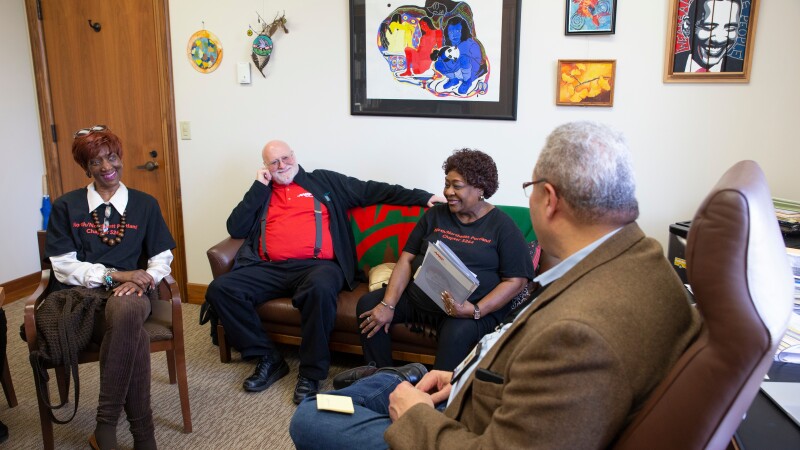 AARP Oregon visits the Oregon State Legislature
AARP Oregon visits the Oregon State Legislature in Salem on Mar. 21, 2019. Photo by Randy L. Rasmussen for AARP Oregon
Randy L. Rasmussen/AARP Oregon
Expanding Housing Options – AARP Oregon supported a number of housing bills, this session. Notable among the bills are:
· HB 2001 - Missing Middle Housing – AARP has been a leader nationally on this issue, promoting zoning for "missing middle" housing, including duplexes and cottage clusters. Essentially, this will mean that local governments in Oregon subject to the law will not be able to exclude missing middle building on lots zoned for single family housing. The bill passed both houses and is on the way to the Governor for her signature.
· SB 608 – Tenant Protections - passed early in the session, prohibits termination of tenancy without cause after a year of occupancy, and prohibits rent increases above 7% above the change to the consumer price index. There are some exemptions, and the law applies to landlords except for owner occupied housing. Oregon is the first state in the US with this type of broad tenant protection. The Governor signed the bill on 2-28-19.
· HB 2896 – Omnibus Manufactured Housing bill – combining a number of bills supported by AARP Oregon, HB 2896 does multiple things including: a loan program for eligible nonprofits to acquire manufactured home parks; a loan and grant program to assist with disposal of unsafe/unsanitary and purchase of new homes; and the creation of a manufactured home advisory committee. HB 2896 passed the House and Senate and is on its way to the Governor for her signature.
Bonding bills – Oregon Housing and Community Services (OHCS) Budget SB 5512 as well as bonding requests for affordable housing construction and preservation HB 5005 and HB 5030 passed. Programs to receive funding include: $150 million for the LIFT (Local Innovation and Fast Track) rental housing development program; $25 million for preservation; $50 million for permanent supportive housing; and $15 for a new acquisition fund for lower cost market rate housing. The bills are on their way to the Governor for signature.
Prescription Drug Prices: The high cost of prescription drugs is a major nationwide issue for AARP members. A number of concepts were considered this session, but only one significant bill passed. This will continue to be a key issue for AARP at the state and federal levels.
HB 2658 60 day notice: of drug price increases bill, which passed the House and Senate with bipartisan support, and was signed by the Governor on 6/20. Learn more about our national campaign to #StopRXGreed.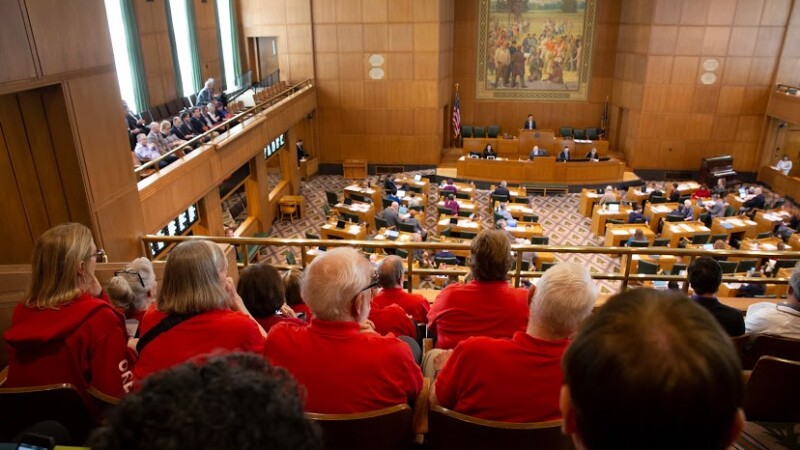 House of Reps with volunteers in foreground.jpg
Randy L. Rasmussen for AARP
HB 2018 Age Discrimination in the Workforce (ban the age box on employment applications): Following a good hearing and the creation of a consensus amendment, the Chair of the House Business and Labor Committee did not advance HB 2818 before the chamber deadline. Nevertheless, AARP Oregon has led the way to ensure that discussion around age discrimination will happen in the interim, with the potential to bring a new bill to the 2020 session
Getting Big Money out of Politics: A variety of bills concerning election reform and campaign finance reform were considered this session. The House passed HB 2714, the main bill for limiting campaign contributions, it was not taken up in the Senate, but instead sent to Senate Rules where it died. Meanwhile, SJR 18, the constitutional referral that would ask the electorate if they would agree that, notwithstanding free speech provisions of the Oregon Constitution, the legislature and local government could enact campaign contribution limits and regulations. The resolution made it all the way through on the last two days of session, and SJR 18 will go to the people for a vote in the General Election in November 2020