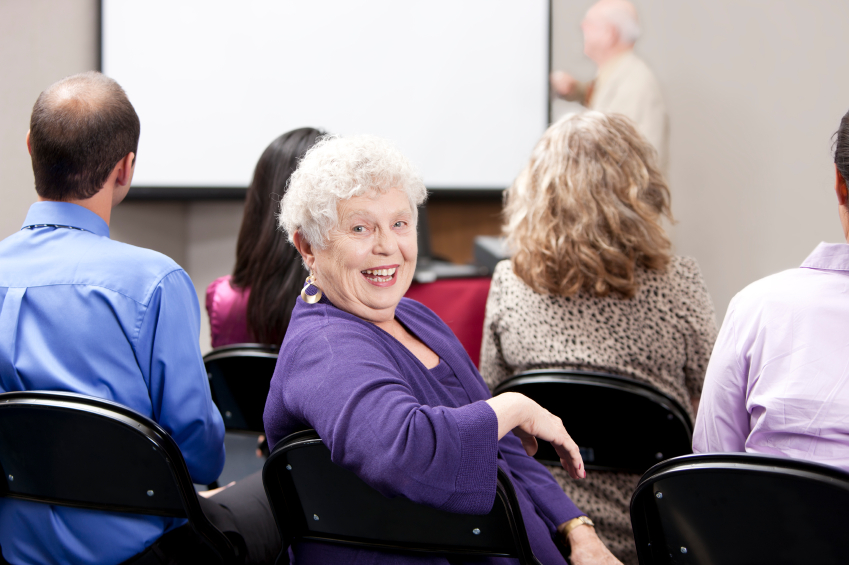 Felicia Brown has one piece of advice for the millions of older women who have seen their lives turned upside down by the COVID-19 pandemic: Start your own business.

"Now could be the time," says Brown, a senior adviser at AARP who manages its Small Business Initiative and Small Business Resource Center for the 50+, a partnership with the organization Public Private Strategies.

Brown works on promoting entrepreneurship as a path to financial security for older adults, particularly women of color.

She'll be a featured speaker at this month's AARP Oregon Women's Summit—a series of virtual events on caregiving, entrepreneurship, finance and other issues.

"People don't usually think about business start-ups for those 50-plus, but it can be a real option toward financial security," says Carmel Snyder, advocacy and outreach director for AARP Oregon.

Katie Prentiss, a Portland filmmaker whose award-winning short, Front Porches, drew on her experience caring for her late mother, who had dementia, also will speak and show her film. Learn more and register for the summit at aarp.cventevents.com/ORWomen21.

A September 2021 study by AARP Research found that 14 percent of women ages 40 to 65 lost jobs since the COVID-19 pandemic began and 41 percent had income loss.

It also found that nearly 70 percent of the women who were unemployed last summer had been out of work for six months or more. "Older women have fallen out of the marketplace," Brown says.

Extra Barriers

According to the study, caregiving duties have been a significant obstacle for women trying to return to work.

A quarter of older women workers had provided care to an adult loved one since the start of the pandemic, 28 percent had provided care to a child or grandchild who couldn't attend in-person school, and 10 percent had provided care to both.

These duties affected the hours older women could work, how far they could commute, their ability to be punctual, and their time available to look for a job, or even accept one.

Add this to the age, gender and racial discrimination many older women faced before the pandemic, and the result put a lot of workers in a difficult situation.

Some got creative and headed down the path of entrepreneurship. "It was a necessity," Brown observes.

She hopes that telling stories through the Small Business Initiative's podcast, How She Did It, will give women inspiration to set out on their own.

Brown says older entrepreneurs can face challenges if they don't know how or where to get started, lack mentors or don't have money to begin or grow a business.

Springfield entrepreneur Celeste Wong will also speak at the women's summit. She was 50 when she turned her engineering skills to her childhood passion for watchmaking.

Seven years later, Wong's business, Celeste Watch Co., is one of just two women-owned-and-
operated watch companies in the United States.

"It may not be easy, but it can be worth it," Brown says.

Mac McLean is a writer living in Bend.

Different Ways to Fund Your Small Business
For More on Entrepreneurship