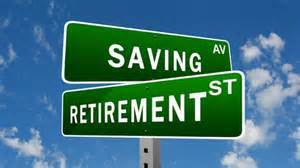 By Jerry Cohen, AARP Oregon State Director


From time to time AARP Oregon endorses legislation we think is so important that we tell legislators we will track their votes and share those votes with our members. The Oregon Retirement Savings Board, HB 2960, was one such bill. We call this an accountability bill.
With 642,000 Oregonians not being able to save for retirement, the state is facing a retirement crisis. It's often a private fear people don't like to share. Who wants to admit they may have $5,000 or less in savings? And yet, one in six Oregonians ages 45 to 64 has less than $5,000, according to a 2013 AARP Oregon survey.
For better or for worse, the way people save for retirement is through payroll deduction, paycheck after paycheck, year after year. When employees don't have that option, other pressing needs take over. People are 15 times more likely to save for retirement when they can do it at work.
With fear of running out of money before death one of the primary anxieties in America, and with the state facing a potentially higher percentage of citizens who may be in poverty in old age and require services, we felt it was time to do something.
That is why we joined a coalition of more than 20 organizations, Senator Lee Beyer, Senator Diane Rosenblum, Representative Tobias Read and State Treasurer Ted Wheeler to support this bill.
Essentially, the state will play a role in bridging the savings gap by creating a plan where employees save their own money, which is then invested with a private investment firm overseen by the Oregon Retirement Savings Board. It's simple. It's smart. It's an Oregon solution for Oregonians. We are proud that we advocated for a bill that will help Oregonians for generations to come and hopefully make retirement anxiety a thing of the past in our state.
For details, here is an article from the Oregonian that explains even more.
If you have a chance, please thank the following legislators for their vision to create a brighter future for all Oregonians. We expect Governor Brown to sign this bill soon.
Senators who voted with AARP Oregon:
House of Representatives who voted with AARP Oregon