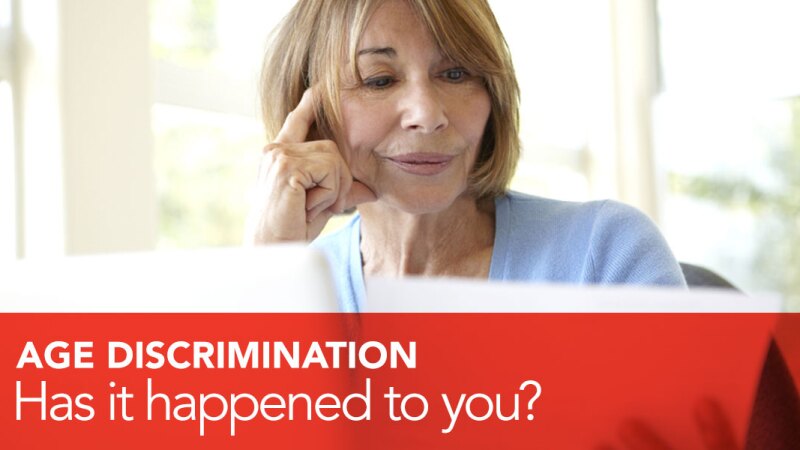 The Oregon legislature convenes for a short 5-week session February 3. We are working hard to help pass a bill to create an Age Discrimination Task Force.

An Age Discrimination Task Force would make policy recommendations for the 2021 Legislature with the goal of finally fixing a clearly broken law that fails to stop bias against older workers. There is no place for age discrimination in Oregon and yet older workers consistently report experiencing or seeing age discrimination in the workplace.

2020 HB 4076 Age Discrimination One-Pager.pdf

People are living and working longer, and experienced workers bring expertise, maturity, and perspective. Yet negative stereotypes and mistaken assumptions mean that older people are often treated unfairly in the workplace.Discrimination is discrimination. Treating people differently based on age is just as wrong as discriminating based on gender or race.

That's why AARP is fighting all forms of age discrimination in the hiring process and on the job, including an unfair court decision that makes age discrimination more difficult to prove than race- or sex-based discrimination. Write to your Oregon Legislator and ask them to support HB4076.

New research has put a price tag of the financial impact of age discrimination in America — and the bottom line is staggering. Bias against older workers cost the U.S. economy an estimated $850 billion in gross domestic product (GDP) in 2018, according to a report from AARP and the Economist Intelligence Unit released Thursday.

To read more, check out our latest AARP Bulletin on Workplace Age Discrimination.