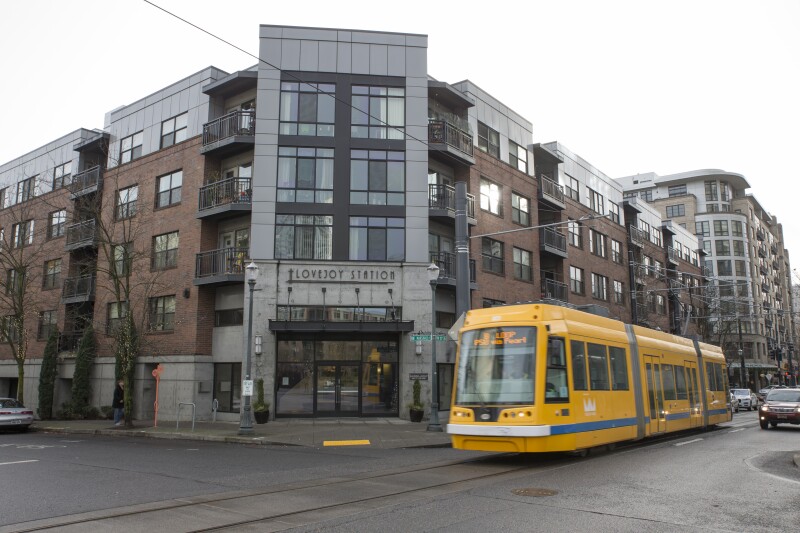 Every two hours, a pedestrian in the United States is killed because a street or crosswalk is unsafe. Children, seniors, people of color, and families living on lower incomes are disproportionately the victims of these fatalities. According to the 2019 Dangerous by Design report, Oregon is the 18th most dangerous state for older adults. Between 2008-2017, adults over 50 were 64% more likely to be struck and killed while walking compared to people under 50.
Crossing the street shouldn't mean crossing your fingers.
That is why AARP Oregon supports Measure 26-209.

Over the next two decades, Portland Metro's 65+ population is projected to grow by 106% compared to a 34.6% increase in the overall population. Research shows that the average man outlives his driving years by 7 years and woman by 11. Older Oregonians overwhelmingly want to live in their own homes as they age. A strong transportation system that provides accessible and safe mobility options for all road users is vital to helping people remain independent.

Measure 26-209 will provide much needed funds for critical projects to make our streets safer for all Portlanders – pedestrians, bicyclists, drivers, and public transportation users.

Measure 26-209 will achieve this by:


Improving pedestrian safety and walkability by adding more street lights, sidewalks, and walkways that especially help children, low-income, and older Portlanders access transit, schools, community centers and key services;
Targeting investments in underserved areas of the city, including paving improvements and installing new signals and beacons on streets with a high pedestrian crash history;
Improving basic maintenance and safety improvements, such as fixing potholes, repairing failing or maintaining gravel streets, and reducing vehicle speeds on cut-through routes for neighborhood safety.
We cannot afford to defer fixing our streets. Portlanders of all ages and abilities deserve safer streets. AARP supports Measure 26-209 as an important and timely response to the transportation needs of our rapidly growing Portland and urges Portlanders to vote YES on 26-209.