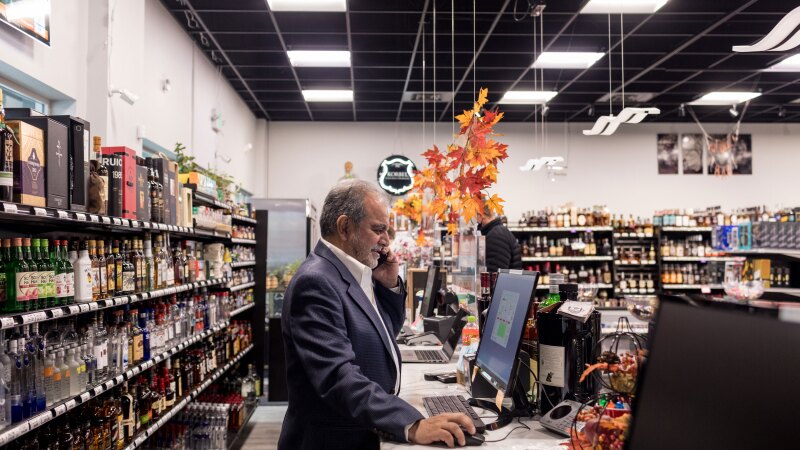 Every few months, Saleem Noorani spent an hour and a half driving up Interstate 5 from his home in Albany to a meeting of AARP Oregon's Executive Council at its office in Clackamas. He'd park, attend the two-hour session, grab lunch and then get back on the highway for another 90-minute drive home.

"Once you get home your day is pretty much shot," says Noorani, 65, a small-business owner who has served on the Executive Council for seven years.

But those days are over, thanks to one positive to come out of the coronavirus pandemic—going virtual. The group switched to online meetings last year to accommodate Oregon's social distancing guidelines.

And the council will likely stay that way to make sure members from the state's far-flung areas will be able to play a more active role in the organization and have their voices heard, says Bandana Shrestha, AARP Oregon's state director. They may have key insights to share regarding AARP's top issues: curbing prescription drug prices, supporting family caregivers and building livable communities.

AARP Oregon is seeking more virtual volunteers to work with staff to produce engaging, fun events online. It is also looking for individuals to serve on leadership committees and community teams.

In addition, volunteers can participate as advocates, meeting with legislators via video and attending hearings. All participants receive training on how to use virtual technology.

Adapting Can Take Time

Pre-pandemic, Noorani, who owns three liquor stores along the I-5 corridor, would drive 36 miles to Salem and wait at least an hour before delivering two minutes of testimony to a legislative committee about an issue that could affect his livelihood.

That changed when the state closed the capitol building to the public because of COVID-19. People could only submit written testimony through the mail or the Legislature's website, offer oral testimony by calling into proceedings from a toll-free number or give video testimony.

Though these means of communication existed long before COVID-19, people needed a push to unlock the technology's full potential and make it part of their daily lives, Noorani says. Now he can deliver his testimony from his office while reviewing his stores' sales reports.

But not everyone has made the digital transition so quickly. Just ask Judy Boyer, 72, a member of the AARP Oregon Diversity
Advisory Committee and president of the North-Northeast Portland chapter.

She says the chapter began holding its monthly board meetings via conference call in June 2020. It took a while before members felt comfortable using online platforms, such as Microsoft Teams or Zoom, that could turn their calls into video meetings.

The chapter didn't start holding its meetings virtually until this past summer. Boyer says the transition was helped along by instructional videos on AARP's website that teach people how to use recent technology.

"It's so nice to see people's faces," says Boyer, noting that members are still able to join the meetings via telephone if they aren't comfortable using video.

To learn about AARP Oregon volunteer opportunities, go to bit.ly/EngageOR2021 or call 866-554-5360.

Mac McLean is a writer living in Bend, Ore.

Time to Work Ahead and Save Easy: Saleem Small Business
For More on Volunteering