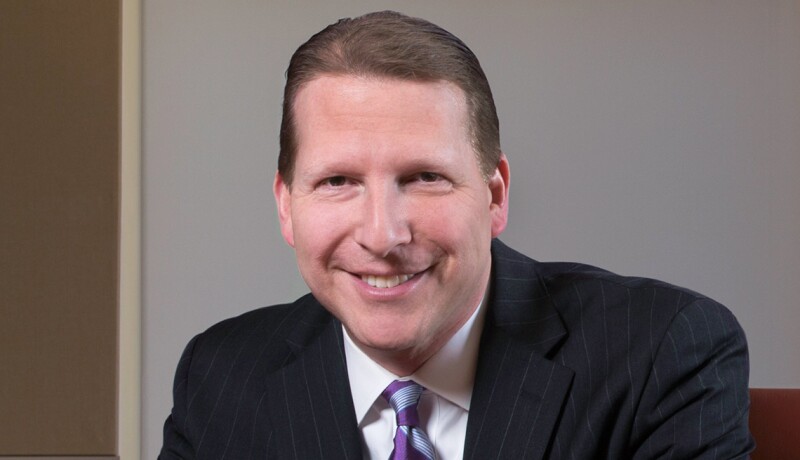 Editor's Note: Our COO Scott Frisch was in Portland and gave this speech to a group of HR professionals on the value of older workers, the longevity economy - and the new OregonSaves program.


In preparing my remarks on the value of older workers, my mind turned to a recent event halfway across the country, in Omaha: the annual Berkshire Hathaway shareholders meeting that Warren Buffett held recently. With a net worth of about $75 billion, Warren Buffett is not quite as wealthy as two titans of the Northwest, Bill Gates and Jeff Bezos, but Mr. Buffett is still doing okay. The figure I thought about, though, was not his $75 billion, but his 86 years. Warren Buffett is a shining symbol of a powerful trend—the enthusiastic participation of older adults in the American workforce.



Portland is a place that knows something about trends—whether it's transit-oriented development or the broader cause of environmentalism or so many other pioneering social policies. So I think the Portland area can fully appreciate how America's economy, our population, and the labor force is changing.



One of the trends is represented in something we call the longevity economy. That's the sum of all economic activity driven by Americans 50 and older. It includes both the products and services they buy directly and the further economic activity generated by this spending. In 2015, the longevity economy totaled $7.6 trillion. To put that number in perspective, only the United States and China have an economy larger than $7.6 trillion.



Now let's look at a major part of that longevity economy, baby boomers. The aging of the baby boomers is quite a phenomenon in our country. Every day, 10,000 Americans turn 65 years of age and will continue to do so until at least 2030. At that point in time, people age 65 and older will make up nearly 20 percent of our population. And more and more of them are likely to be working.



Something else that caught my eye last month besides Warren Buffett's productivity was a Department of Labor report showing that we now have the highest percentage in half a century of labor force participation by people 65 and older. The Associated Press had a clever lead in its story on the finding. They wrote, "Retire by your mid-60's? How 1960's." The Labor Department found that 19.7% of people 65 and older were in the labor force. That's a considerable climb since 1985, when just 10.9 percent of those 65-plus were working.



As our CEO Jo Ann Jenkins writes in her best-selling book, Disrupt Aging, we don't need to latch on to "50 is the new 30" or "60 is the new 40." In fact, as Jo Ann points out, 50 is the new 50. She puts it this way: "We like where we are. We're looking forward to the years ahead. We are not looking back longingly on days gone by. We're connecting with more people in more meaningful ways through technologies. We're committed to family and energized by work."



American workers age 50 and over now represent a third of our nation's workforce. So why are so many older adults choosing to stay on the job? There are two main reasons. First, they like working. This is more likely to apply to highly educated workers with nice paychecks and pleasant working conditions, of course. But given that boomers are more educated than previous generations, it's almost certain that more of them may be able to stay—and want to stay—in their jobs. The second reason people give for working beyond traditional retirement age is financial. They haven't saved enough to retire comfortably so they keep working to build up that nest egg. Making it easier to save at the workplace is a top priority for AARP, a topic I will return to a bit later this morning.



Finding happiness at your job and increasing your savings -- or perhaps some combination of both -- are why workers would want to stay on the job, but what's in it for the employer? The answer, in a word, is plenty. AARP recently commissioned an extensive, independent study titled, " A Business Case for Workers Age 50 Plus." The study confirmed what we had suspected all along: Today's 50 and over workforce does, in fact, offer tremendous value for employers. Older workers boast highly sought-after traits, such as:

Experience
Maturity and professionalism
A strong work ethic
Institutional loyalty and knowledge
Reliability
Understanding, and perhaps what I think of as the most critical...
The willingness to serve as mentors.


Here's another key finding from the study: Older workers have the highest level of engagement with their employer. The report defined engagement as "the emotional and intellectual involvement that motivates employees to do their best work and contribute to an organization's success."



The study also found that recent trends in compensation and benefits have diminished the long-time relationship between age and labor costs: So much so that increasing age is no longer a significant factor in the costs of hiring and retaining workers. You might ask why. First, large employers are switching to performance-based rather than tenure-based compensation; second, the number of traditional defined-benefit plans are dwindling, and lastly, health care costs over the past decade have increased more slowly for older workers than for younger ones.



Now that we've erased the cost differential, employers need to understand that highly effective employees – workers with much-wanted traits like creativity and collaboration -- can be found across the age spectrum. Businesses that fail to grasp that point will miss out on opportunities for dynamic growth, opportunities that go hand-in-hand with an intergenerational workforce.



For an example - watch this video


The workplace best-suited for the future, best able to adapt and grow, is one that embraces employees of all age groups, from the Baby Boomers to the Gen-Xers to the Millennials.



Unfortunately, there are several persistent and harmful myths about older workers that often stand in the way of progress. The landscape is strewn with these stereotypes. And they have no place in a twenty-first century workplace.One longstanding myth is that older workers take more sick days than younger ones. Not true. In fact, studies show that the total number of sick days for older workers is lower than that of other age groups.



One of the most common and most destructive misconceptions is that aging is synonymous with frailty and illness. Yet the reality of aging today paints a very different picture. Most older Americans are not sick. They are not frail. In a survey of workers aged 75 to 84, three out of every four reported no disability whatsoever. Most older workers, I can assure you and studies bear this out, are physically active and mentally strong.



There's also a myth that older workers can't learn—or don't want to learn—new skills. In fact, people over 50 are proving every day that they are ready, willing, and able to master a new technique or gain a new skill set. There's another myth that older workers are slower, less productive, and less oriented to quality. Wrong again. Research reveals that older workers are often the most conscientious and productive employees. It's long past time to turn the page on the kind of thinking that judges people on the calendar, not on their competence.



The fact that people are living longer and are retiring later is not a problem for business. It's a marvelous opportunity. It's an opportunity because of the$7.6 trillion longevity economy I mentioned earlier. It's an opportunity because older workers are experienced, productive, reliable, loyal, and highly engaged. Yet when the Society of Human Resource Management asked employers whether they had a formal strategy for retaining and recruiting older workers, only four percent said yes.



The case for recruiting and retaining older workers is compelling. Unfortunately, older workers often find a major obstacle thrown before them when it comes to getting and keeping a job—age discrimination. Those who practice age discrimination don't shout it from the rooftop or announce it in the conference room. In most cases, they don't admit it at all. But the sad fact is, in 2017, the 50 th anniversary of the "Age Discrimination in Employment Act," age discrimination in the workplace remains a widespread, persistent, and severe problem.



In a survey AARP conducted in 2013, we found that nearly two in three workers ages 45 to 74 said they have seen or experienced age discrimination in the workplace. Age discrimination can take many forms—we all know the song and dance:

Employers refusing to hire or promote older workers
Targeting them for reductions-in-force
Reducing their benefits
Cutting back on their job responsibilities and training


I'm proud to say that AARP is a leading voice against age discrimination in its many forms. We're a comprehensive source of information for employers and employees. We're also deeply engaged in the battle against age discrimination, in both the legislative and judicial arenas.



In 2009, the United States Supreme Court made it far more difficult to prove age discrimination than to prove discrimination based on race, religion, or gender. AARP is at the forefront in support of the "Protecting Older Workers against Discrimination Act," legislation that would help level the playing field for older workers and restore their ability to fight age discrimination.



Through AARP Foundation Litigation, our legal advocacy arm, we have been fighting proposed regulations by the Equal Employment Opportunity Commission that would weaken non-discrimination and privacy protections within employer-sponsored workplace wellness programs. Employees should not be required to disclose their sensitive medical information or pay hundreds or thousands of dollars more for their health insurance if they don't.



AARP's abiding concern for the rights of older workers fits under the broad umbrella of our efforts to promote financial security. This is a concern that takes on added urgency in light of today's longer lifespans.



There's a famous New Yorker cartoon from some years back that shows a man and a woman at home with the caption, "If we take a late retirement and an early death, we'll just squeeze by." Now I think we can all agree it's better to come up with a savvier, less morbid strategy.



That's just what Oregon has done with an innovative program, championed by AARP, to vastly increase saving at the workplace. We're excited about this program, which is called OregonSaves. We think it can be a very positive model for the rest of the country. Right now, there are about 55 million workers in the United States without access to a savings plan at the workplace. I should note that in the past few months Congress and the Administration have tried to make it harder for states to adopt these "work and save" plans. Somehow the same folks who are telling us states should be the primary architects of health care reform are insisting states can't be trusted to permit these workplace savings initiatives. Interesting.



OregonSaves starts next month, and it's going to be a path to greater financial security for many, many people in this state. And I applaud Oregon for its commitment to the program and for paving the way for the rest of the nation. You are true trailblazers, and you've shown that time and time again.



The average amount of savings people in our country have as they enter retirement is dangerously low. Three-fourths of Americans 55 to 64 has less than $30,000 saved up for retirement. A major part of the problem is that workers have no way to save on the job. In Oregon, more than one million workers do not have a retirement savings option through their employer.



That all starts to change in this month, when OregonSaves will roll out with a pilot program, enabling employees to save a portion of their paycheck in their own personally managed account. The plan will be introduced in stages over the next three years: It will start with a dozen large employers this summer, with more to follow in the fall. Next year, smaller businesses will join the program. All in all, OregonSaves will offer 600,000 eligible employees a convenient and simple way to build up their retirement savings. The roughly 400,000 workers who are self-employed or not eligible for the plan will be able to opt-in to the program at a later date.



Workers won't have to do anything to enroll. Their employers will sign them up and unless an employee chooses to opt out, he or she will start saving five percent of their paycheck. And their retirement account will move with them if they change jobs. The employee will be able to access the account at any time, can change the type of investment and how much they save, and can withdraw contributions without a penalty. They will have three investment options – a capital preservation fund, a growth fund, and a target date fund, which gradually becomes more conservative as an employee gets closer to retirement. Employers will have no fiduciary responsibility, and their involvement will be mostly limited to verifying information and administering payroll deductions.



How much of a difference can this kind of program make? Research shows people with modest incomes are 15 times more likely to save when they have an automatic savings payroll deduction plan at work. At AARP, we care about the financial security of people of all ages. That's why we strongly support OregonSaves and similar programs now being planned across the country. California, Connecticut, Illinois, New Jersey and Washington are just some of the states developing "work and save" plans for their constituents, and cities like Seattle and Philadelphia are also considering them. We hope that more cities and states will adopt them in the coming months.



So I'll close on that note. When we disrupt aging, we don't just do it for people who are 50-plus today. When we highlight the value of and insist on fair treatment for older workers, when we make it easier for people to save from job to job, we open up new possibilities across the lifespan of every individual. People who are not yet 50 will benefit someday from the principle that we should all be judged by what we can contribute, not by how many birthdays we've had. When we recognize the value of the older worker, we say a whole lot about the values we cherish and want to pass on to those who follow us.