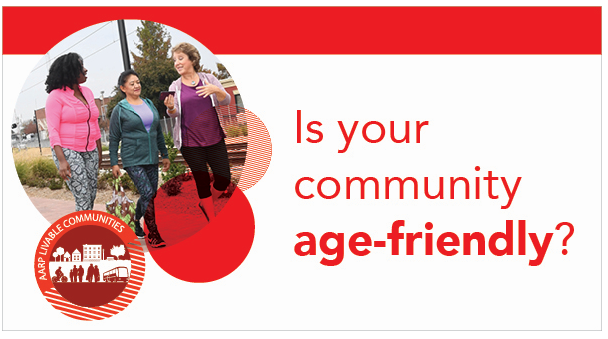 Across Oregon, from the high deserts to the temperate coast, Oregonians love their communities and envision a future where they can continue to live and thrive where they live. That is the overwhelming conclusion of the Building a Communities for All Ages: Age-Friendly Oregon listening tour that AARP Oregon conducted in the summer and fall of 2019. Findings from the statewide tour, which included community conversations in thirteen communities spanning the state, as well as interviews with community leaders and subject matter experts representing diverse sectors and geographies, will be available for distribution in May 2019.

Request your copy of the report here.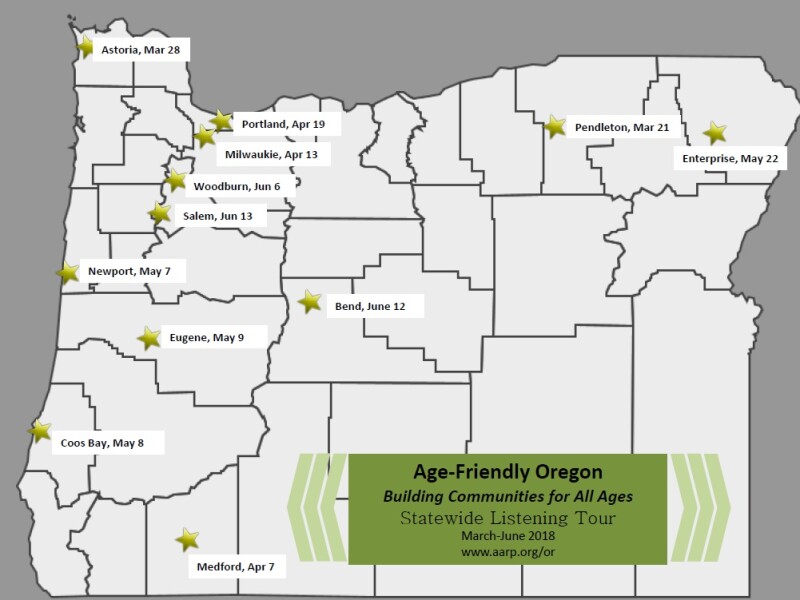 • By 2030, 1 in 5 people in the United States will be age 65 or over
• By 2035, older adults are projected to outnumber children for the first time ever
• Oregon has one of the fastest growing 65+ populations in the national along with other western state, including Alaska, Nevada, Colorado, Idaho, Arizona, Washington, and Utah.

From Coos Bay to Enterprise and Astoria to Bend, in each community that we visited, AARP staff and volunteer leaders hosted public community conversations designed to hear from 50+ Oregonian about their communities, their priorities and aspirations for a livable and age-friendly Oregon. The three top priority issues that participants identified included affordable, accessible and appropriate housing, transportation and a mobility options and health and community services.




The report will help inform community leaders, policy makers and Oregonians at large better understand the needs, aspirations, and priorities of 50+ Oregonians. Filled with voices, ideas and solutions from the tour, Building a Communities for All Ages: Age-Friendly Oregon report, is a tool for all Oregonians who want to make their communities a great place to live, work, and play for people of all ages and abilities.

Request your copy of the final report here.