Portland is known nationally as a great example of a livable urban environment. Ranked the most livable small city in the country by Money Magazine, Portland prides itself for its great public transportation system, local parks, connected neighborhoods with pedestrian-friendly shop-lined streets, and a thriving local arts culture. Today, as a member of the WHO Global and AARP Age-Friendly Livable Networks, Portland is making greater headway as a place to live, work and play for people of ALL ages and abilities.

Is Portland age-friendly? Share YOUR ideas by completing an online survey today!
An Age-Friendly City is defined an inclusive and accessible urban environment that promotes active aging. Age-Friendly communities have key features in eight domain areas encompassing both built and social environments that contribute to their age-friendliness.

Portland was one of the first American Cities to join the WHO Global Network of Age-Friendly Cities and Communities; however, even before the network was launched, beginning in 2006 Portland State University Institute on Aging began working with the WHO to define what makes a city age-friendly. Read more about it here.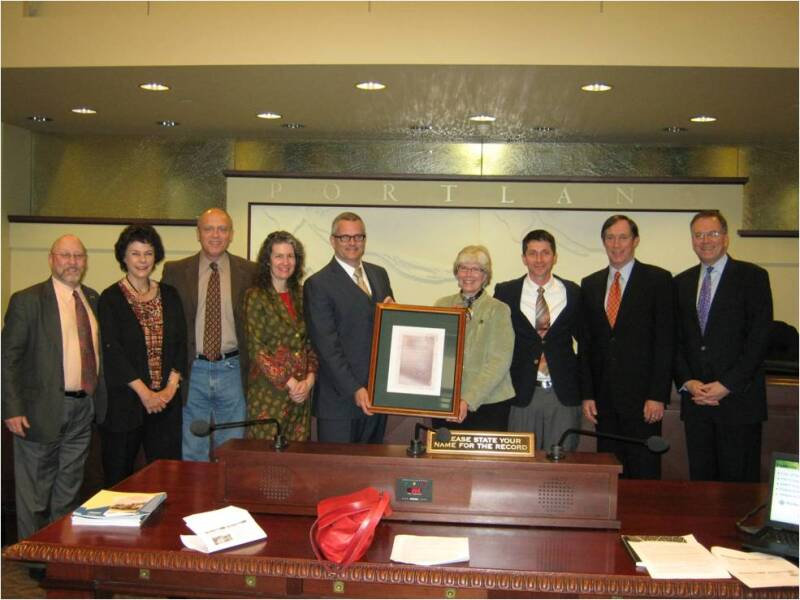 Today, AARP Oregon is working with Portland State University Institute on Aging, City of Portland, Elders in Action and other partners to enhance Portland's age-friendliness. Check out some of our recent activities below and get involved!

In April last year, AARP, Elders in Action, Portland State University and United Way of Columbia Willamette brought together the three key candidates in the 2012 Portland Mayoral Race at the Mayoral Candidate Forum on Age-Friendly Portland to hear about their commitments to making the City more age-friendly. Over 200 Portlanders participated in the event. Congratulations for the results of polling done during the community conversation part of the forum.
By working together we were able to include aging and age-friendliness as a key consideration in the development of the Portland Plan. The Portland Age-Friendly Advisory Committee and advocates are also currently providing input in the development of the Portland Comprehensive Plan.
In November 2012, we convened a regional forum to highlight age-friendly efforts from around the Portland region.
Through the Age-Friendly Portland Service Learning series, volunteers participated in a series of volunteer projects and explore the features that make the city a great place for all ages and abilities.


Get Involved!

Is Portland age-friendly? Does your neighborhood have safe, ample sidewalks for pedestrians to get around? Is there reliable public transportation? How about affordable and accessible housing? Does Portland have all the features to promote active aging? Share YOUR ideas by completing an online survey.




Become an AARP Age-Friendly Volunteer Leader! Interested in getting involved locally? Do you want to make your community more walkable? Do you want to shape the future of your community? Do you want to influence local policies and connect with others working to make Portland and the state more age-friendly? Email us at oraarp@aarp.org to get involved.