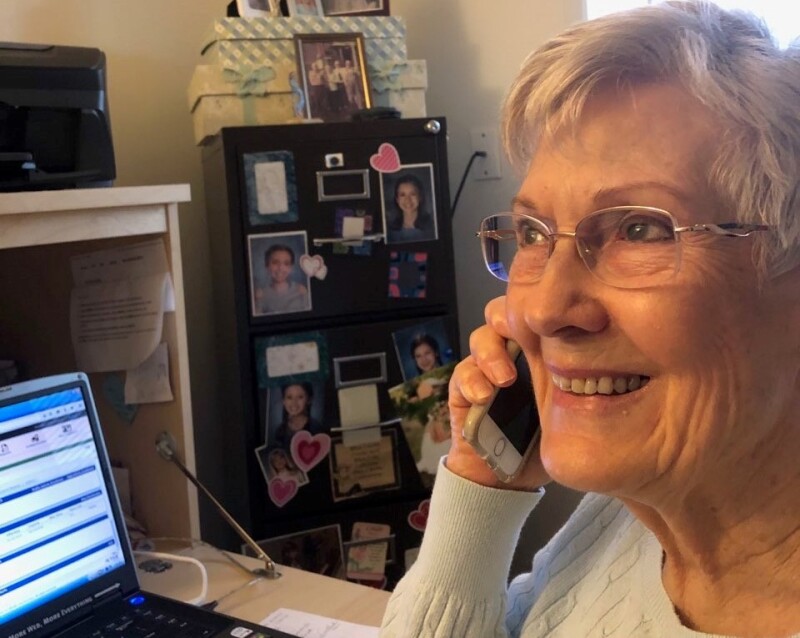 Submitted by Deborah Stein, Board President, Northeast Community Center*

"Waaaay more than a fitness center" is an apt slogan for the nonprofit Northeast Community Center (NECC) in the heart of the Hollywood District in Portland. We offer programs and activities to meet the physical, social, and emotional wellness needs of all generations, while serving as a hub of community connections. We have deep roots in the neighborhood, beginning as the NE Family YMCA in 1925. Generations of Portlanders first learned to swim in our pool and continue to love the center as a welcoming place to play, learn, and exercise. Our warm and comfortable lobby serves as a "living room" for community members, particularly older adults, to gather and stay socially connected.

In mid-March, when we all abruptly began sheltering in place as a response to COVID-19, the NECC quickly adapted without missing a beat. Dozens of virtual live and taped fitness and wellness classes are now offered online, spanning the interests and needs of all ages and all levels of fitness. A number of virtual classes are specifically designed for older adults, including Parkinsons Exercise, Chair Zumba, Gentle Yoga, Active Older Adult (AOA) Warm-up, AOA Fitness, and AOA Strength.

But, that's only part of the story. Understanding how sheltering in place affects our most vulnerable community members, NECC staff has made over 1400 phone calls since mid-March to ensure that older adults and those facing other challenges have access to food, adequate supplies of medicine, and secure housing. Staff have connected those in need with resource groups and service providers to make sure they could get their basic needs met. Staff have set up recurring phone calls to create regular connections with those who reported feeling socially isolated. A new NECC Community Facebook page also enables virtual connections among neighbors.

We are eager to reopen our doors, but only once we know we can do so in a safe way. In the meantime, we will continue to creatively offer age-friendly opportunities for community members to stay healthy, fit, and socially connected.

* Deborah Stein is the Board President of the Northeast Community Center. Stein was a founding member of the Age-Friendly Portland Advisory Council. She retired in 2016 as Principal Planner with City of Portland Bureau of Planning and Sustainability. Currently Deborah is an adjunct faculty at Portland State University and also serves as board secretary of Proud Ground.