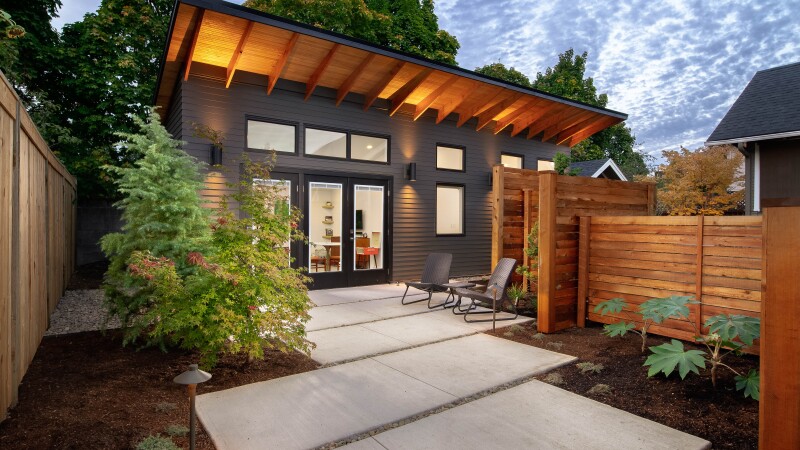 This June we are collaborating with Kol Peterson of Accessory Dwelling Strategies to bring a special opportunity for you to learn about and tour ADUs around Portland. AARP members, friends and family can get specially discounted tickets to June 22 Portland ADU Tour using a special promotional code.

To purchase specially discounted tickets to the ADU Tour, click here
and use code "ADUFun" to access the special discounted price.
Here is our recent conversation with Kol where we learned more about the Tour and ADUS.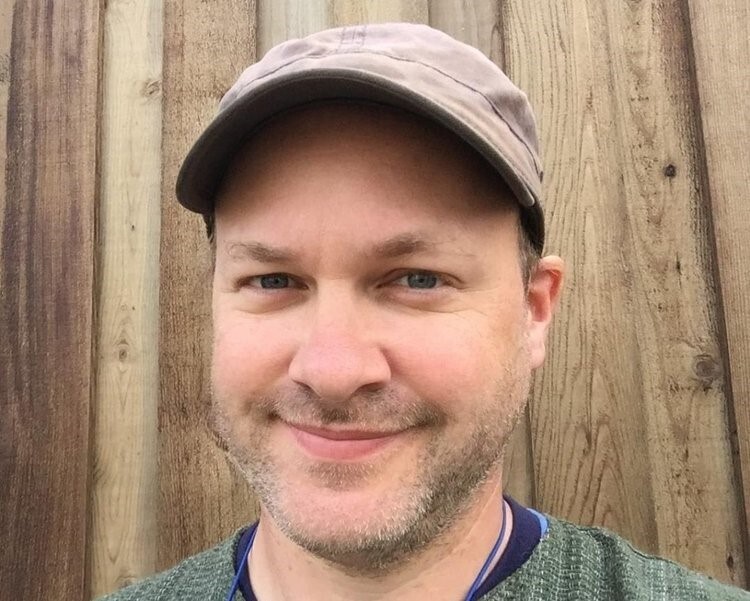 ABOUT Kol Peterson: Kol is an ADU expert based in Portland, Oregon, who has helped catalyze the exponential growth of ADUs in Portland over the last decade through ADU advocacy, education, consulting, policy work, and entrepreneurship. He is the author of Backdoor Revolution-The Definitive Guide to ADU Development. He is the owner of Caravan- The Tiny House Hotel, the first tiny house hotel in the world, and organizer of Portland's popular ADU Tour. He consults with homeowners about ADUs on their property, and teaches ADU classes for homeowners and for real estate agents in Oregon, Washington, and California. He edits and manages AccessoryDwellings.org, BuildinganADU.com, pdxadu.blogspot.com, and AccessoryDwellingStrategies.com. Kol developed and lived in a detached new construction ADU in 2011, and developed a basement/garage conversion ADU in 2018. He has a masters degree in environmental planning from Harvard's Graduate School of Design. Prior to his ADU work, Kol worked in the federal government for ten years in Washington, DC and Portland, Oregon.

Participants at the tour can will be able to pick up a hard copy of the new AARP Publication on ADUs.




1. Tell us about the 2019 Build Small, Live Large ADU tour?
The ADU tour is on Saturday, June 22nd, 2019, from 10am-4pm. You can learn more and register here. Be sure to use code "ADUFun" to access the special discount.

The ADU Tour is the largest tour of accessory dwelling units in the country. In fact, 2019's tour will be single largest one-day tour of ADUs ever held anywhere.

The purpose of the event is to enable attendees to see a bunch of ADUs (both the exterior and the interior), to meet the homeowners who have just been through the development process, and to connect with designers and builders who helped build the units.

This is a self-guided tour, so attendees can use the ADU Tour booklet and web page/map to get to all of the ADUs that are on the tour. The 17 ADUs are located up and down the easy side of Portland. Each ADU has a profile with pictures that you can review before you actually decide to visit the ADU on the day of the tour.
2. You recently wrote a book on ADUs. For those not familiar with this type of housing type, can you tell us what actually constitutes ADUs and why they are relevant especially for people 50+?
ADUs are secondary housing units on residential lots. Often times, ADUs are colloquially referred to as "mother-in-law units", or "granny flats". And, there's good reason for that. A large share of ADUs are used for aging parents in multi-generational households. Indeed, ADUs offer some very significant financial and lifestyle benefits for seniors.

For empty nesters, once their kids are gone, the main house is too big and wasteful. A smaller ADU provides a home that is sized for 1-2 people, as opposed to being sized for full family. Sometimes, an aging couple will build an ADU for their grown up children to live in. There was actually an NPR radio story about that this week.
Once the ADU is built, the passive rental income from the main house will reduce and potentially eliminate the mortgage for the property altogether. Since housing represents the single largest expense we all face, this factor is a major driver of ADU development.
For seniors who may need some light or moderate level of assistance as they get older, ADUs provide a way to have family, friends, or hired help to live adjacent to them. While ADUs cost a large amount to build up front, the cost is far less than living in a senior-living facility for a few years. So, if you think that you might require assistance for more than a few years down the road, ADUs offer a very financially savvy alternative to consider.
All of these benefits help explain why the most common age bracket of those who own ADUs is 55-65 years of age!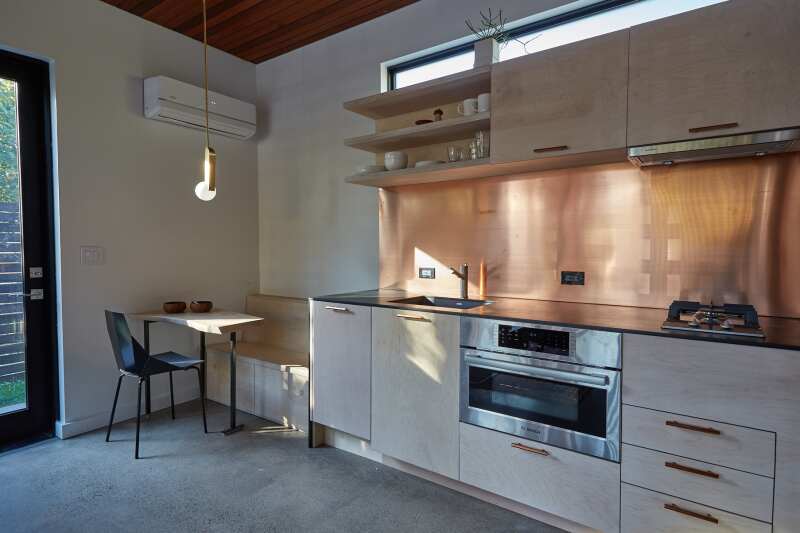 3. I understand that you have some examples of ADUs in this year's tour that are especially age-friendly. Can you tell us a bit more about them?
Another attractive element of ADUs is the opportunity to custom design a space that will work best for you. Unlike the existing primary house that has entry steps and 2nd floor, ADUs can easily be designed to be fully accessible.

In fact, this year's ADU Tour features five ADUs that have no steps, and also have kitchens, bedrooms and bathrooms on one level. These are very accessible units for people who may have difficulty navigating their way around a larger home. The ADU Tour will page points out which units are largely accessible so you can these examples in person for yourself.