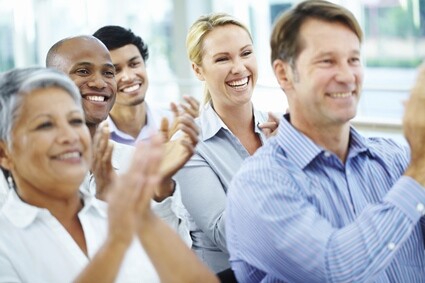 Have you or a loved one recently been laid off or are looking for work? Are you thinking about changing careers? Whether you are seeking meaning in your career, or just a new job, or simply want to explore your real possibilities, don't miss the Career Transformations Conference in Medford on Saturday, March 15 th.

AARP Oregon is proud to be a sponsor of this great annual event again this year along with Southern Oregon University and other community partners. Join us for a packed day designed for mid-career people ready for significant career change. Hear from experts people who have made successful career transitions. Learn about growth areas in the Rogue Valley. Explore resources for starting your own business. Listen in on employers discussing mid-level hiring needs.

When: Saturday, March 15, 2014
9:00 a.m. to 3:30 p.m.
Doors open at 8:30 a.m. registration

Where: The Higher Education Center
101 South Bartlett Street, Medford

RSVP: Register online. Space is limited—advance registration is encouraged!


We are especially excited about AARP Advisory Council Chairperson Dr. Geneva Craig's inspiring keynote Courage to Change and Executive Council Member Daniel Rodriguez's workshops on secrets to Nailing the Interview and Finding Work at 50+. Other exciting workshops include: Building An Online Professional Identity, Removing Roadblocks to Your Success, Making Self Employment Work for You, Labor Market Trends, Assessment and Online Resources, Work with Purpose & Meaning, Employers' Perspective. Check out the Career Transformations Broc 2014 here!

Talk directly with representatives from regional sources to help you assess and improve your skills, market yourself, create a business, finance your education, and much more. This is not a commercial event; all organizations are non-profit or government providers of service here to let you know about services available to help you re-career.

Visit the AARP table at the conference and mention you this post to get a special giveaway!

Learn more about resources for 50+ workers.