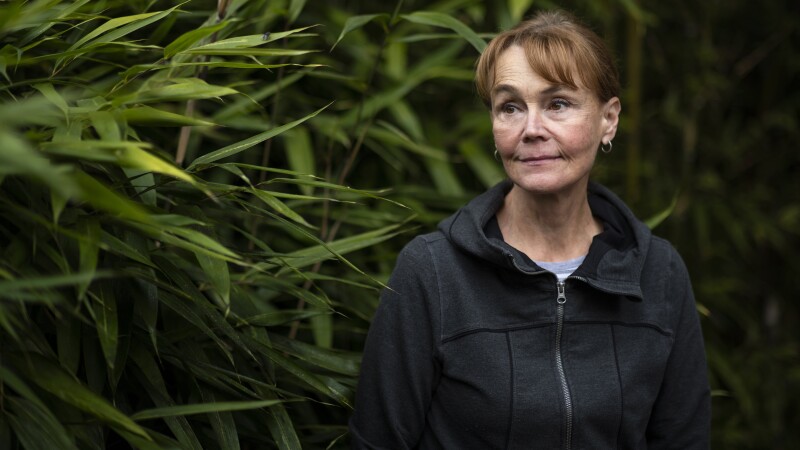 Alice Christianson, 72, of Cottage Grove, never understood why she didn't get a job as a child welfare case worker even though she had 16 years of experience and good evaluations with the Oregon Department of Human Services (DHS).

Then she remembered an offhand comment her supervisor made when she applied: "Why would you want to do that at this time in your life?"

Christianson had retired early in 2003 but decided to go back to work in 2005, taking a temporary position at the agency. She hoped to move forward when the next caseworker position opened up.

After twice applying and being rejected, Christianson filed a formal age discrimination complaint against the DHS with the Oregon Bureau of Labor and Industries (BOLI) Civil Rights Division. She was 58 at the time.

Christianson and her attorneys, Stephen Brischetto and Matthew C. Ellis, of Portland, sued the DHS and her supervisor, but they lost the case, after a nearly five-year legal battle.

They're now working with AARP Oregon to champion legislation to help people who face age discrimination. Sixty-two percent of Oregonians 40 or older have experienced age discrimination at work, according to a 2018 AARP survey, said Ruby Haughton-Pitts, AARP Oregon's state director.

About 16 percent of those surveyed said they were denied a job because of their age. Another 11 percent said their age kept them from a promotion. Only 8 percent lodged a formal complaint against their employer.

Stronger laws could help

Oregonians have filed nearly 2,500 age discrimination complaints with the BOLI since 2009. Fewer than 20 percent of these complaints also went to the federal Equal Employment Opportunity Commission, according to the agency. And just 209 complainants have filed lawsuits in state or federal courts.

Nationally, between the fiscal years 1997 and 2018, approximately 400,000 U.S. workers filed age-discrimination claims with the EEOC. That's roughly 19,200 per year and 22 percent of all workplace discrimination claims. But the EEOC estimates that only three percent of older employees report making a formal complaint of age discrimination to a government agency or someone in the workplace, which means there are probably hundreds of thousands more who simply accept the job rejections or retire early.

Age discrimination claims are notoriously difficult to prove, Ellis said. Employers can prevail in court if they list one reason besides the person's age as the basis for their decision. Judges and potential jurors may also have biases, he said.

Advocates are asking the legislature to create a task force that would hold hearings to identify areas where age discrimination laws can be strengthened.

Proposed reforms could:

Expand the definition of age discrimination, adding older- worker stereotypes to the list of reasons to file a case.
Set a minimum amount of damages plaintiffs could receive.
Ensure that the all the remedies available under the state law are at least on par with the federal law, so people bringing claims can be made whole under Oregon law for the harms and losses they suffer.
Prohibit employers from inquiring about a candidate's age "prior to making a conditional offer of employment." Nearly two-thirds of those questioned in the AARP Oregon survey reported encountering the age question during a job application process.
For many years AARP Oregon has worked on knocking down stereotypes about older adults and older workers in particular.

"There is no place for age discrimination in Oregon," Haughton-Pitts said.



More About Age Discrimination
10 Facts About Age Discrimination

Video Shows How Age Discrimination Works

Mac McLean is a writer living in Bend, Oregon.