Picture, if you can, a man standing with the skin of his chest pierced with wooden pegs tied to leather thongs which are then attached to a pole. The man leans away from the pole putting weight on the skin. The man is a Native American Sun Dancer, and for at least 15 years, that man was Frank Alby. Now 81, Frank doesn't dance anymore, but he still participates in this sacred ceremony while other men dance. Frank's participation in the Sun Dance was the culmination of a journey to understand and learn about his heritage as a Native American.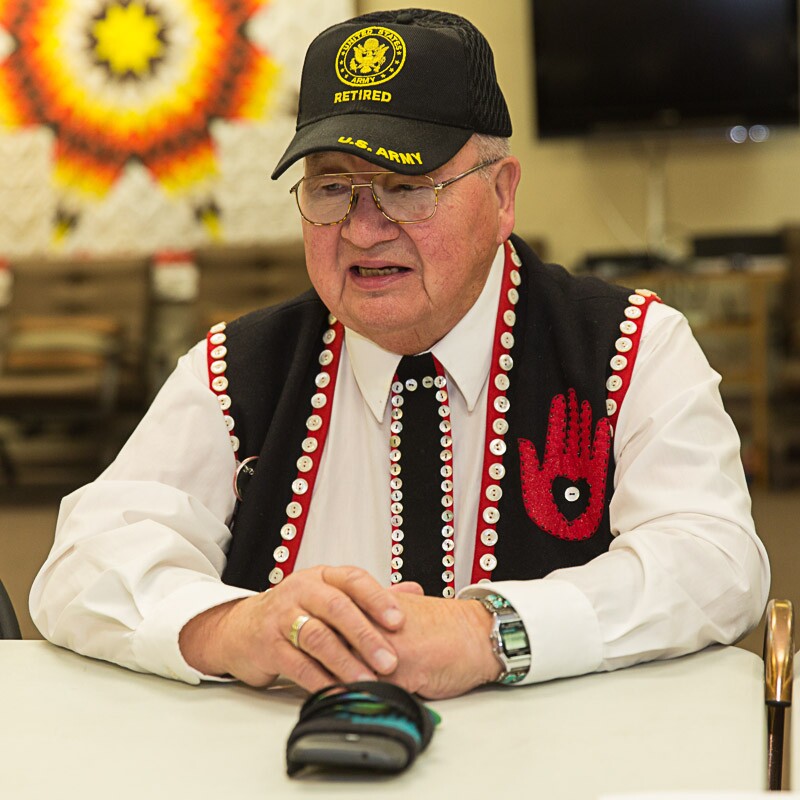 He was not a member of a plains tribe, but rather was born to an Alaskan Inuapiat Inuit mother and a Swedish father in Nome, Alaska. His mother eventually married an Italian who changed his name from Alberri to the American name "Alby". Growing up in a government boarding school in Sitka, Frank had no real connection to his mother's family and no connection to roots as an Alaskan native.

While still in high school, Frank joined the National Guard, which became a career for him eventually. He entered Sheldon Jackson College where he met his wife Rosa, a enrolled member of the Haida Indian Tribe. "Back then, Eskimos didn't usually marry Indians," Alby said. Today they are celebrating 60 years of marriage.

Frank got a job as a technician with the Guard which took him to Juneau, Seattle and Salem before he retired with 23 years of service at age 39. He then took a job that changed the path of his life completely. Working as a home-living manager at Chemawa Indian School in Salem, he noticed boys with long hair—sometimes with feathers, and he began to wonder about his own heritage. He met a man named Devere Eastman, a Lakota Indian, who became his mentor telling him stories and taking him to spirit camp and sweat lodges. During this time Frank grew out his hair. It was a way he felt he could better identify as a Native American It was Eastman who introduced him to the Sun Dance. "The Sun Dance is very spiritual, and very demanding," said Alby, "but it is also euphoric." The first one he attended was in South Dakota. He also danced in California, Washington and Oregon. He now attends the annual Sun Dance on Mt. Hood.

The other thing that was missing from his life was family. Soon after college while working in Sitka, Frank went to the Salvation Army because he heard they could help people find family members. He remembered he had a younger brother and that they were separated as children. Three months later the Salvation Army told him his brother was married with two children and living in St. Helens, Oregon. Sometime later, he met his birth father and two half-sisters who were living in Seattle.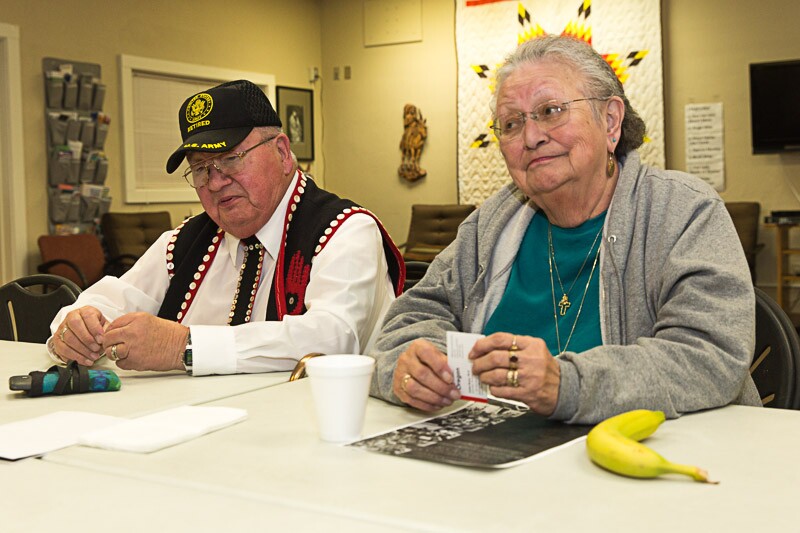 Today, Frank and Rosa are both active at the Native American Youth and Family Center in northeast Portland. The NAYA Family Canoe Journey is especially dear to Frank. As quoted on the NAYA website Frank says: Water is life. It cleanses our souls. It carries our dreams. The water is blessing us.

And for Frank, it is all part of the journey of his life.