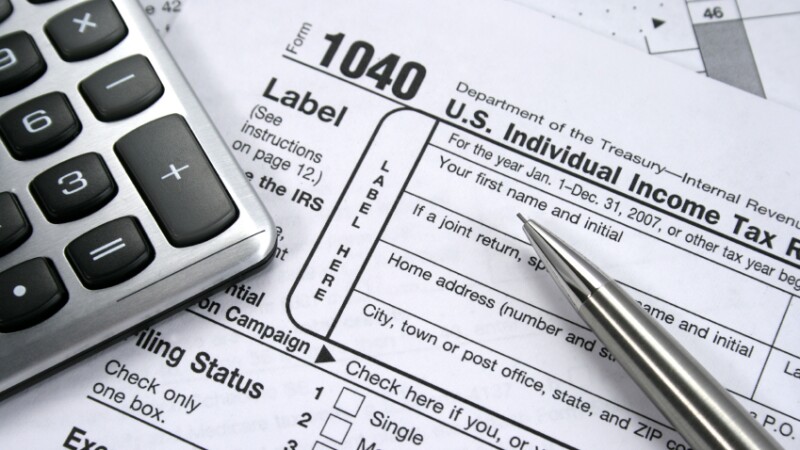 Kathy Goeddel, 65, of Portland, has seen a lot in the 37 years she's volunteered with the AARP Foundation Tax-Aide program, but nothing could prepare her for the upcoming tax season.

Stay-at-home orders stemming from the ongoing COVID-19 crisis could force many of the program's sites to close; meanwhile, many Oregonians are desperate to save every penny they can amid a struggling economy.

"It's going to be different," said Goeddel, who is Tax-Aide's assistant state coordinator for the Portland metropolitan area.

Created in 1968, Tax-Aide is the nation's largest free, volunteer-run tax-preparation service. The program focuses on low- to moderate-income people 50 or older who can't afford professional preparation, but it's open to all.

Its volunteers are keeping that mission going amid the pandemic by implementing sanitary and social distancing precautions, and by using technology such as video chats and other strategies to keep clients as safe as possible.

Each of Oregon's 75 or so sites will choose the best options to collect and process returns based on a community's individual needs and health guidance.

"We're working really hard to provide these services in the best way we can," Goeddel said.

Adapting to circumstances

Pre-pandemic, Tax-Aide volunteers in Oregon typically helped about 65,000 people and obtained $48 million in tax savings each year. The average refund was about $1,000 per return prepared, said Bill Ensign, 79, of Beaverton, the program's volunteer state coordinator.

But last year, Tax-Aide suspended in-person operations due to COVID-19, and volunteers were able to help only about 37,000 Oregonians.

Goeddel said online tax-preparation websites may seem like a good alternative, but these digital solutions often aren't free, and not everyone is comfortable using computers to file.

"We're expecting to see people who don't have internet access or an email address," she said.

With almost a year to adjust to coronavirus concerns, Tax-Aide has developed a series of service delivery models to safely help taxpayers. These include:


Traditional in-person preparation, with face masks, social distancing and regular sanitizing
Modified in-person, limiting face-to-face time by having taxpayers wait in a separate room or their vehicle while their return is being processed
Low contact, using document scanning, video or phone conferencing, and remote return preparation by volunteers
Contact-free, where taxpayers send digital scans or photographs of their documents to the volunteer using a secure email address, discuss the return via video or phone, and file it electronically
Volunteers are trained and IRS-certified to navigate the complex and changing tax code. They can help with many forms and schedules but not with every complicated situation, such as rental-property income.

Nationwide last year, Tax-Aide helped more than 1.5 million Americans ensure proper credits and deductions and file federal and state returns. Those filings resulted in $1 billion in refunds.

Go to aarpfoundation.org/taxaide or call 888-227-7669 to learn more about the program and to find a nearby Tax-Aide location.

Mac McLean is a writer living in Bend, Oregon.