Gov. Kate Brown kicked off the Age Friendly statewide summit with more than 300 people attending at the Asian Health Services Center, in Portland. (You can read her remarks here.)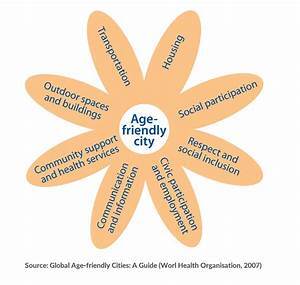 "It's time to challenge our outdated beliefs and spark new solutions so more people can choose to live how they age," said AARP Oregon State Director Ruby Haughton-Pitts. The Summit featured policy makers and advocates from around Oregon who will hear from current thougt leaders to help shape communities of the future.
Experts shared innovations and promising practices in housing, transportation, economic development and health, key components included in "Age-Friendly Cities." AARP Oregon unveiled its Age Friendly Listening Tour Report, which was the result of visiting communities across the state to gain their insights into how to make Oregon communities evening better.
There are participants from Baker City to Depoe Bay, Sisters to Hood River, John Day, La Grande, Medford, Cave Junction, Bend as well as the Portland metro area and I-5 corridor representing state and local government officials, advocates and private citizens.
International livable cities expert Gil Penalosa who has inspired audiences and policy makers around the world will be a major keynote speaker.
"Building A Community for All Ages" features key elected officials in Oregon including:

"The success of the summit is due in large part to 'Age Friendly Champions,'" said Bandana Shrestha, Director of Community Engagement at AARP Oregon and the conference project lead. " Age Friendly Champions are individuals and organizations throughout the state who helped to plan and to promote this event."
Summit Resources
Agenda and Program
Age-Friendly Day Proclamation
Presentations http://bit.ly/AFOsummitresources
AARP Livable and Age-Friendly Communities Links and resources
Livable Communities Portal www.aarp.org/livable
Network of Age-Friendly Communities and States www.aarp.com/agefriendly
AARP Policy Institute www.aarp.org/ppi
Livability Index www.aarp.org/livabilityindex
Age-Friendly Oregon and Global
Age-Friendly Portland http://agefriendlyportland.org/
Age-Friendly Multnomah County https://multco.us/ads/age-friendly-livable-communities-action-plan
Age-Friendly Salem https://www.cityofsalem.net/Pages/age-friendly-initiative.aspx
Network for Age-Friendly Cities and Communities https://www.who.int/ageing/projects/age_friendly_cities_network/en/
Summit Media Highlights
KBOO Radio
AM NW - KATU
KATU News
KTVZ News
KOIN News
Lund Report
Jefferson Public Radio