Governor Kate Brown proclaimed Monday June 3 as Age Friendly Oregon Day saying, "I support initiatives and opportunities for communities to engage in the National Network of Age Friendly Cities."
"This proclamation is very significant step in the growing movement to make communities more livable, for people of all ages," said AARP Oregon State Director Ruby Haughton-Pitts. "We want to thank Gov. Brown for her leadership on this important issue."
The AARP Network of Age-Friendly States and Communities serves as a catalyst to educate, encourage, promote and recognize improvements that make communities supportive for residents of all ages and abilities.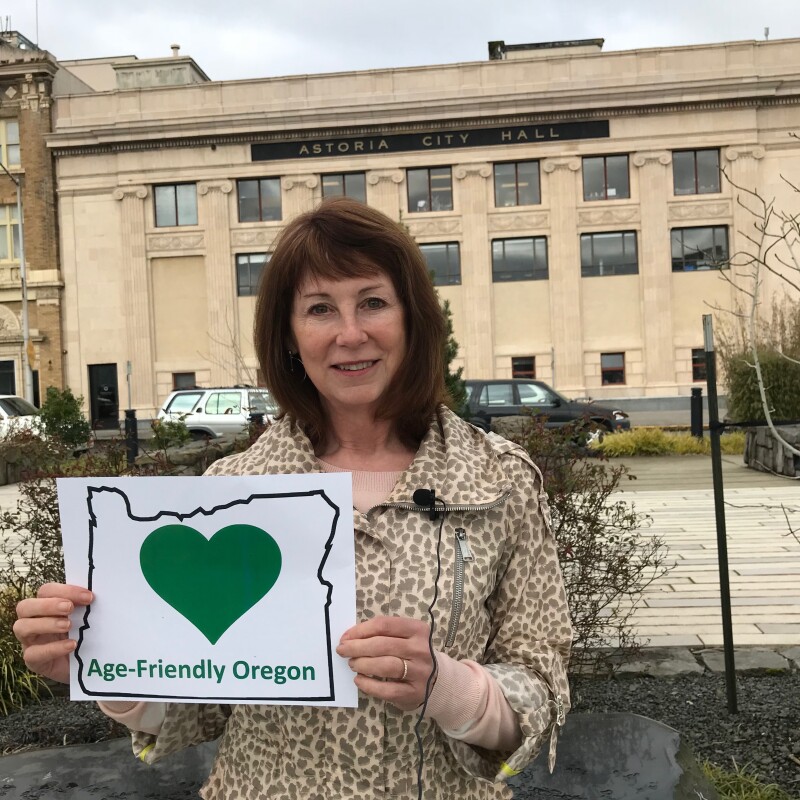 Currently, six cities and one county in Oregon are designated "Age Friendly". Talent, Multnomah County, Sisters, Portland, Springfield, Salem and Newberg are working with AARP to create policies that will enhance the lives of their residents.
According to AARP's most recent Age-Friendly report, Oregon is one of the fastest aging states in the West, and Oregonians want their communities to be places where people of all abilities can live, work and play.
"This proclamation demonstrates Oregon's commitment to building livable communities that enrich the lives of people of all ages," said Haughton-Pitts.
Age Friendly policy focuses on eight Age-Friendly areas: Transportation, Housing, Public Spaces, Respect and Social Inclusion, Civic Participation and Employment, Social Participation, Community and Health Services, and Communication and Information.