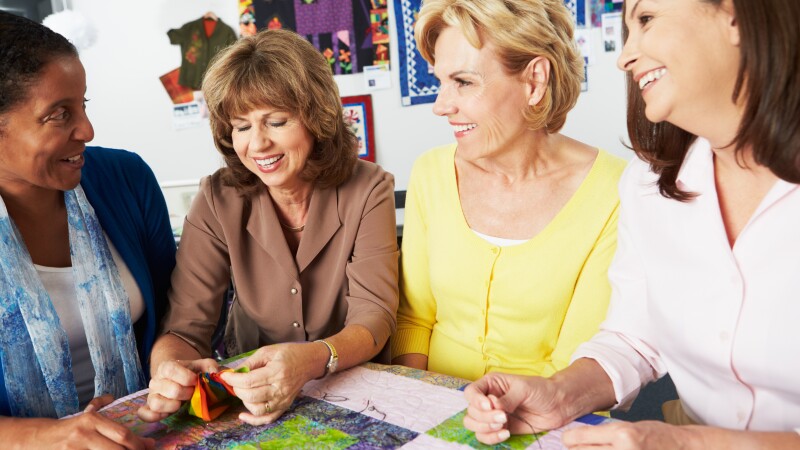 By Marissa Cade, Program Manager, Home Share Oregon

Housing Crisis Affects Senior Homeowners and Renters Alike
Homeownership is no guarantee of housing security for Oregon seniors. According to a paper published by the Jessie F. Richardson Foundation in November of 2018, Oregon home owning seniors are more likely to be housing cost burdened than the national average. In their paper, "Housing Challenges for Older Adults," authors Marvin Kaiser, Ph.D., and Karen Brown Wilson, Ph.D. assert that the median monthly costs associated with home ownership, even for those without mortgages average $450 each month, often more than one-third of their monthly income.

Kaiser and Wilson go on to describe the housing cost burdens of Oregon seniors.

"Seventeen percent of the over 65 homeowners without mortgages reported that they were cost burdened, while 45 percent of older owners with mortgages reported being cost burdened. Fifty-five percent of older renters indicated that they were cost burdened. Larger shares of older minority households are low income renters, resulting in a higher likelihood of being housing cost burdened. Thirty-one percent of White households over age 65 are cost burdened, while 46 percent of Blacks, 44 percent of Hispanic and 38 percent of Asian and other minority households are cost burdened."

Since the beginning of the coronavirus pandemic, housing insecurity is only getting worse in Oregon. Over 450,000 Oregonians have filed for unemployment since March 2020. Seniors, communities of color, and students are among the worst hit by the housing crisis, with the fastest-growing rates of homelessness. Fourteen percent of Oregon's seniors have filed for unemployment.

Oregon needs a housing solution that can keep pace with the rapidly growing need. Technology-aided homesharing is a housing solution that scales. Right now there are more than 1 million available spare bedrooms in owner occupied homes in Oregon. If two percent of these homeowners participated in homesharing and rented out a room in their house, they would generate 20,000 affordable units while simultaneously allowing 20,000 people to stay in their home. Whether you are a single adult who wants to age in place, a student looking for an affordable room, a family trying to keep your house, or a resource-constrained senior looking for a comfortable place to live, Home Share Oregon can help.

At Home Share Oregon our mission is to prevent foreclosure and create affordable housing opportunities for adults all over the state. We do that by combining the use of technology for compatibility matching, background checks, and property management tools with community services provided in partnership with existing organizations that serve seniors and households with a variety of housing needs.

Our state's spare bedrooms represent a housing resource available in a quantity that no other solution in Oregon can match. With your help we can serve thousands of Oregonians with the housing opportunities they need. Join us or learn more at HomeShareOregon.org.


-----------------------------------------------------------------------------------------------
Home Share Oregon is a nonprofit program of the 501c3 organization, Oregon Harbor of Hope.

Marissa Cade is the program manager for Home Share Oregon, she can be reached at marissa@homeshareoregon.org.