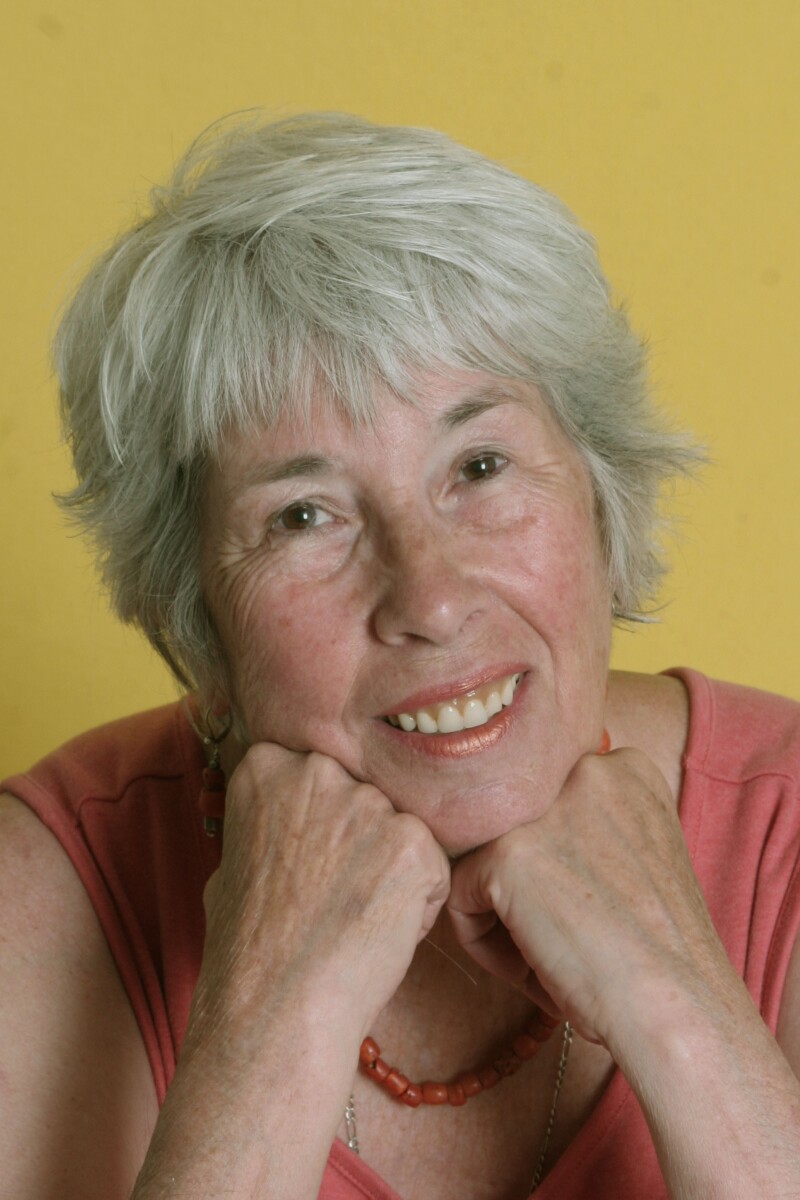 By Gaea Yudron

I have been an writer and health care practitioner for many years. I think of life itself as a work of art. In 2000, I was working as a writer for a company that developed DVDs to educate caregivers of elders. The job involved considerable research and included going to national conferences such as that of American Society on Aging. I found that I was dismayed by deeply ingrained perspectives on aging as a time of decline and helplessness. In addition, I found the ageism that pervades our culture completely unacceptable. I didn't think that growing old was a disease to be dreaded and avoided. But it seemed as if a lot of folks did think that.

Why all this anti-aging focus? I wondered. Why aren't we highlighting the positive qualities of old age and the enormous contributions of older people? I began examining the various noxious stereotypes about old age and searched for material that reported on what was really true in the lives of elders. I searched for information about outstanding older adults in the arts, literature, business, religion, and politics. I raised my consciousness in other words. My perspective shifted. And that led me to become a pro-aging advocate.

In 2009, I decided to start Sage's Play as a vehicle for pro-aging programs and resources. Since then I have developed a musical revue on aging titled A New Wrinkle, published a book titled Songs of the Inner Life which is an example of life review (considered an important task of later life) and created an Audacious Aging Kit as an upbeat, fun pro-aging gift item. I've produced talks, salons, performances, and workshops, both online and in person. I also offer Retirement and Inspirement Coaching as a way to help older adults process issues of later life. In addition, I publish a regular newsletter and blog. I guess you could say I am a semi-reformed Type A who enjoys her work.

I'm 74 now and as I tell folks, I am not inclined to hide my age or dye my hair. Like much of life, my pro-aging work is still evolving. I am happy to be doing it. Many people tell me how glad they are that I am bringing forth this positive aging perspective. It's much-needed, they say. And it is. If you would like to learn more about creative, conscious aging, please visit www.sagesplay.org.

--------------------------------------

Welcome to Real Women Speak
, where you'll hear the voices of Oregon women who are struggling, soaring, muddling through and motivated to move forward.
Inspired by
AARP Living Longer, Living Smarter
, this blog chronicles stories from lighthearted happenings to questions of fortitude. From life-altering changes to simple anecdotes, our shared narratives serve to inspire, guide, and connect us.
Every woman has a voice. AARP Oregon seeks to amplify them.
About our guest blogger:
Gaea Yudron is director of
Sage's Play
, whose programs support growing old with the emphasis on growing. Gaea is an author, wellness coach and workshop leader.