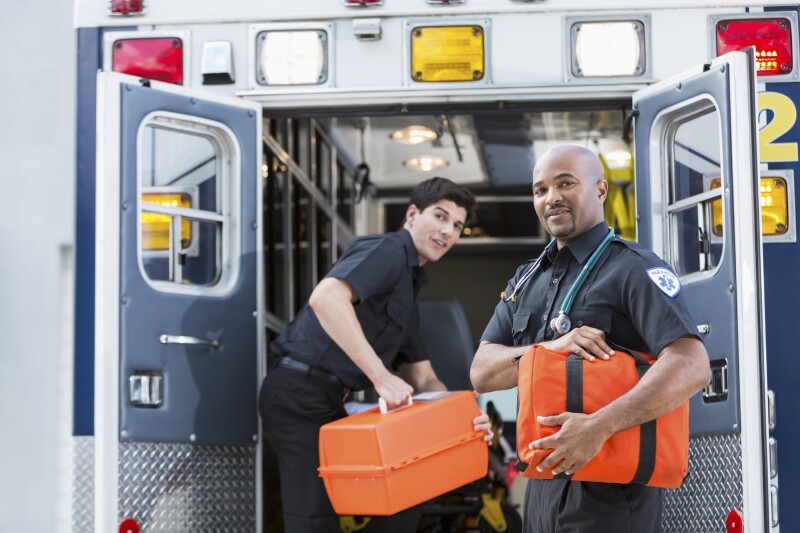 Submitted by Connie Saldana, Senior and Disability Services of Rogue Valley Council of Governments (SDS RVCOG)

The Jackson/Josephine County (Oregon) Disaster Registry is a project of Senior and Disability Services of Rogue Valley Council of Governments (SDS RVCOG). The Registry was developed in reaction to the New Years' Day "Flood of '97" which impacted the area--City of Ashland, in particular. During the event it was evident that homebound seniors and adults with disabilities were the most vulnerable to the hardships caused by the flood. Afterwards conversations between SDS RVCOG and the Jackson County Emergency Manager revealed that the senior service world and the emergency response worlds spoke different languages and more importantly, had differing expectations for who should save "our people." That began a wonderful connection that continues to this day.

One of the first questions asked by the Responders was "How do we find those people?" That lead to SDS RVCOG receiving a federal grant to do 4 projects. The Disaster Registry was the first of the 4 developed and the only one continuing to this day. It covers Josephine and Jackson Counties (Rogue Valley) in Southern Oregon because SDS RVCOG is a two-county organization.

At its heart, the Disaster Registry is a data base connected to a GIS map. It is distributed to the 911 Center and to the two County GIS Departments so all responders with access to computers in their vehicles have access to the information on the spot. The Registry shows the location and some basic information that a rescuer would need to know in order to locate homebound people who need help during a disaster.

There is no screening for someone to be included into the Registry. They self-select. The only criteria are that they would need someone to help them to evacuate or to shelter in place for more than three days, or that they would need special notification of the disaster because of a disability. It is an opt-in system where everyone completes an application. No one is added to the Registry without permission. Currently there are about 630 people in the database between the two counties.
From the start Responders told SDS RVCOG staff that the key would be to keep the information current. Their statement was "no information is better than bad information." They couldn't risk wasting valuable resources and time going to a home only to find out that person had passed away or moved. Therefore, the Disaster Registry is updated by a dedicated corps of about 10 Volunteer Callers who phone everyone in the registry every three months. A Data Entry Volunteer processes the updates and new applications and sends the paperwork back to the callers. Currently the RVCOG GIS Department geocodes the data, puts it on a map and sends it out to the counties and 911. There are two additional layers to the Disaster Registry map: one for residential facilities and one for childcare centers. They are updated with state licensing lists, not volunteer callers.

The Registry is activated every year multiple times over the summer during wildland fire season, with 5 – 20 registrants contacted for each event. It's possible to open the map and put a circle around the impacted area in order to pull up a spreadsheet with names and phone numbers. An RVCOG staff person proactively calls each person and facility in the circle to see if they need help. If assistance is requested, staff notifies the appropriate County Emergency Manager, who then arranges transportation or other assistance. If the emergency is generalized like a snow storm or smoke alert, (or COVID-19 alert) Disaster Registry volunteers call the people in their books to do a status check.

Typically when called, people report that they have caregivers or family members who have immediately checked in on them, so it's rare to have to help arrange evacuation. But everyone appreciates being contacted just in case. However, here are two outstanding examples of potentially lifesaving responses:


During an extended snow event, two isolated rural people ran out of medications and were becoming anxious. Search and Rescue members picked up their meds at the pharmacy and delivered them by snow mobile. For one of the people they discovered a tree across the drive; so they went home to get a chainsaw and returned to cut the tree up and delivered the package to the person.
In another, a fast-moving wild fire threatened a foster home with five residents who used wheel chairs. The Emergency Manager arranged for a wheelchair van to park next to the facility until the fire danger was past. Fortunately, they did not have to evacuate after all.
Southern Oregon's Disaster Registry is the only one of its kind in the state. One factor that makes the registry effective is the close communication and mutual appreciation between SDS RVCOG and County Emergency Management.

All counties must plan for vulnerable populations during a disaster. Plans vary between jurisdictions. The registry function is carried out in some areas by agencies having plans for case managers to contact their vulnerable clients. In other areas by people with disabilities registering at neighborhood Fire Departments. Many have "Reverse 911" systems that automatically call specific groups to deliver tailored messages. If anyone wants to learn more about their locality, they should go on-line or call their County Emergency Management Department. At bare minimum, everyone should research and follow preparedness tips provided by Red Cross or their county or other source. And each person should identify a neighbor or family member who will check in on them. "Get a Buddy, Be a Buddy!"

Learn more.