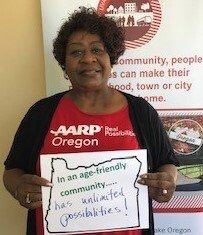 In celebration of Black History Month, we are please to bring this interview with Judy Knawls Boyer, Chapter President of AARP N/NE Portland. AARP Chapters are local volunteer organization with their own independent legal status, bi-laws, members and volunteer leadership. AARP N/NE Portland Chapter has a rich and unique history in Portland and we are excited to share it with you.
1. Judy, you have been the President of the N/NE Chapter for a number of years now. Can you tell us a little about yourself and how you got involved with AARP?
I was born and raised in Portland. My parents came to Oregon from Texas and lived in Vanport before the flood and by the time I was born they had moved to a home on NE Rodney Street. In 1951 they bought another home in the Montavilla area of Portland where they lived until 1994.
I am a product of public and parochial elementary schools. I attended Girls Polytechnic High School and Northwestern College. Much later I earned my business degree from Concordia University. I have worked for private and nonprofit organizations and run our own family business. I had the privilege of working for Gladys McCoy when she was Chair of Multnomah County.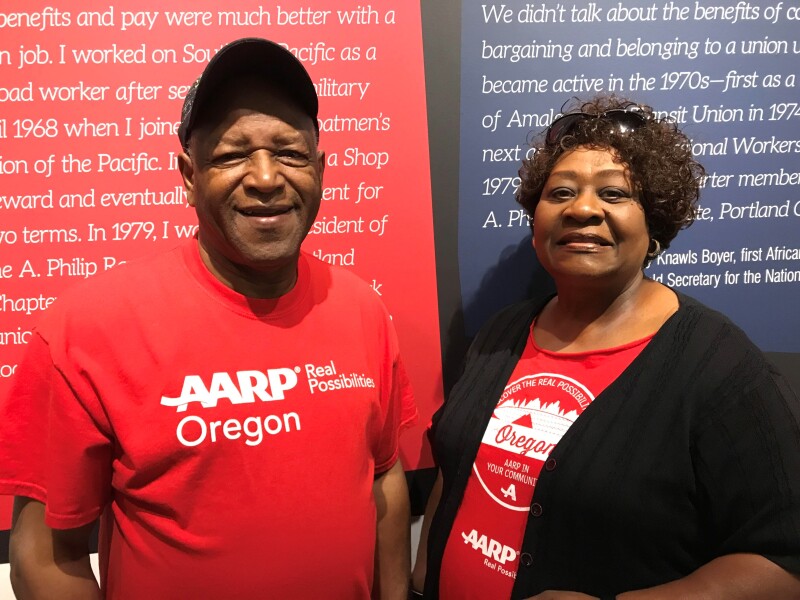 My husband Bob and I have a blended family of 5 children. We met at a political meeting in 1978 and married in 1981. We have been labor union activists for many years as well as community activists – we believe in coalition-building to make change happen. I was introduced to the N/NE AARP Chapter by my husband who has been active over the years. When I finally became semi-retired in 2011 after working 40 years I attended a meeting. I was so warmly welcomed that I knew I'd be back. Most importantly, their issues were my issues at this stage in my life.
2. The N/NE Portland Chapter is unique for a number of reasons. For instance, while other chapters have closed down over the last few years, N/NE chapter h as continued and even seen growth in membership. Why do you think that is?
By 2014 I was elected President and am currently serving my second term. Our chapter is certainly unique in several ways. Most of our members are African American currently -- although the Chapter did have some Caucasians in the early years. In the late 1990s 20-30 members of two of Portland's black churches started meeting with AARP mission in mind. They wrote bylaws, elected officers and held regular meetings. They received a charter from AARP around 2000 when they were officially recognized as a Chapter
We currently have over 100 members and 60-65 members attend most meetings. Our members belong to a number of churches as well as civic and social organizations. Perhaps the thread that runs through the N/NE Chapter is the fact that most members have their Oregon family roots in inner N/NE Portland. Even if they came from other parts of the country, when they arrived in Oregon most resided in N/NE Portland. So our meetings are a time to fellowship and share information that impacts our lives on a regular basis.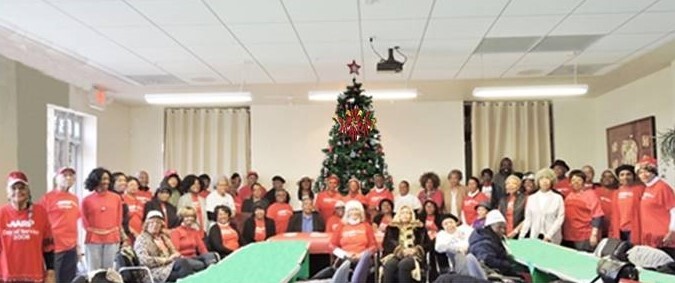 3. What are the key issues that chapter members are concerned about today?
The focus of primary concern for our members is the same as AARP -- to empower ourselves to choose how we live as we age. Issues we deal with annually include numerous health topics, affordable housing/gentrification, employment/volunteer opportunities for seniors, IRS laws, emergency preparedness, voter education as well as making time to give back to our community through services and/or visits to senior facilities.
4. What is something that you would like to share with our readers about Black History Month?
Our February Black History meeting/potluck is a favorite for our members. Our membership is made up of folks who have made Black History in Oregon. We have retired educators and administrators, health professionals, successful business entrepreneurs, veterans, politicians, artists, etc. Many of our members volunteer on a regular basis and continue to work. We developed a trivia game that is both educational and a way to get acquainted with members we may not know. The game consists of reading a description of a member's occupation/work history/accomplishments and having members guess who we are describing.
It is amazing how rewarding it is to be acknowledged by friends/family/new acquaintances for the struggles many have lived through within our own community. Black history is alive and well in the N/NE AARP Chapter 5264.