Volunteer Conversations
by Marilyn Padilla, Community and Engagement Intern

AARP volunteers are a crucial part of our organization. They bring a lifetime of experience, passion for the well-being of their community, and a desire to serve. This site will offer a new volunteer conversation every month. We'll begin by featuring members of AARP Oregon's Executive Council of volunteer leaders.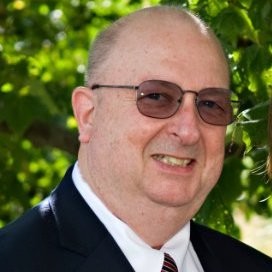 Craig Bussey
A long-time AARP Oregon volunteer who has dedicated many hours on a variety of projects and issues around driver safety.

Tell us a little bit about yourself.
I am a retired educator and management professional with a strong background in strategic planning and management education. I earned my undergraduate degree from Ripon College in Wisconsin, and an MBA with a concentration in Quantitative Management from Georgia State University (GSU). I continued my education and completed the PhD program at GSU in Business Education focusing on developing management development programs for business. While I was an Associate Professor for the University System of Georgia, I initiated the first post-graduate level class in Business Strategy. I also developed courses for the Project Management Institute (PMI) in Newtown Square, Pennsylvania. PMI is a non-profit Project Certification organization in which I conducted classes as an affiliate of George Washington University throughout the United States and globally (including Europe, and China). I have also served as Corporate Training Director for Menlo Worldwide (a locally based logistics company) and Simmons USA (the Atlanta based manufacturer of bedding projects), and as Chairperson of the Management Department of Massey Business College in Atlanta. Currently I serve on the AARP Oregon Executive Council and am State Coordinator of Oregon Driver Safety.

How long have you volunteered with AARP and what drew you to AARP?
I became involved with AARP over 5 years ago after attending a Smart Driver class. After the class session, the instructor asked for volunteers to teach the class and I volunteered because of my background and interest in adult education. I helped with organizing and teaching classroom courses in my area and felt a part of the local Driver Safety community of dedicated volunteers.

What do you like best about volunteering with AARP?
No two days are ever the same. There are always events and opportunities to engage. I continually encounter new challenges to be overcome and be resolved volunteering with AARP. It helps keep the mind stimulated.

AARP is working on several important issues right now, from prescription drug pricing, age discrimination, affordable and accessible housing, and transportation, livability and more. Of these and other issues that AARP works on, what is the most important to you and why?
No one issue is more important than another. There is, or should be, synergy among the various programs. The eight domains of livability should complement one another. In the final analysis, Driver Safety relates to Transportation, which is a major element of seniors remaining mobile – hence helping communities remain livable.

What would you say to someone considering volunteering with AARP?
AARP is an organization where everyone has one or many skills, that can help our programs improve the quality of life for seniors.

What is your passion or occupation outside AARP?
AARP is an integral part of my life. A lot of what I do and who I am involves AARP. Therefore, it is difficult to segment a passion that would be outside of AARP.

Marilyn Padilla is currently the community and engagement intern with AARP Oregon. She is enrolled in the Community and Regional Planning program at the University of Oregon. She is most interested in AARP's Age-friendly Communities and Livable Communities work.