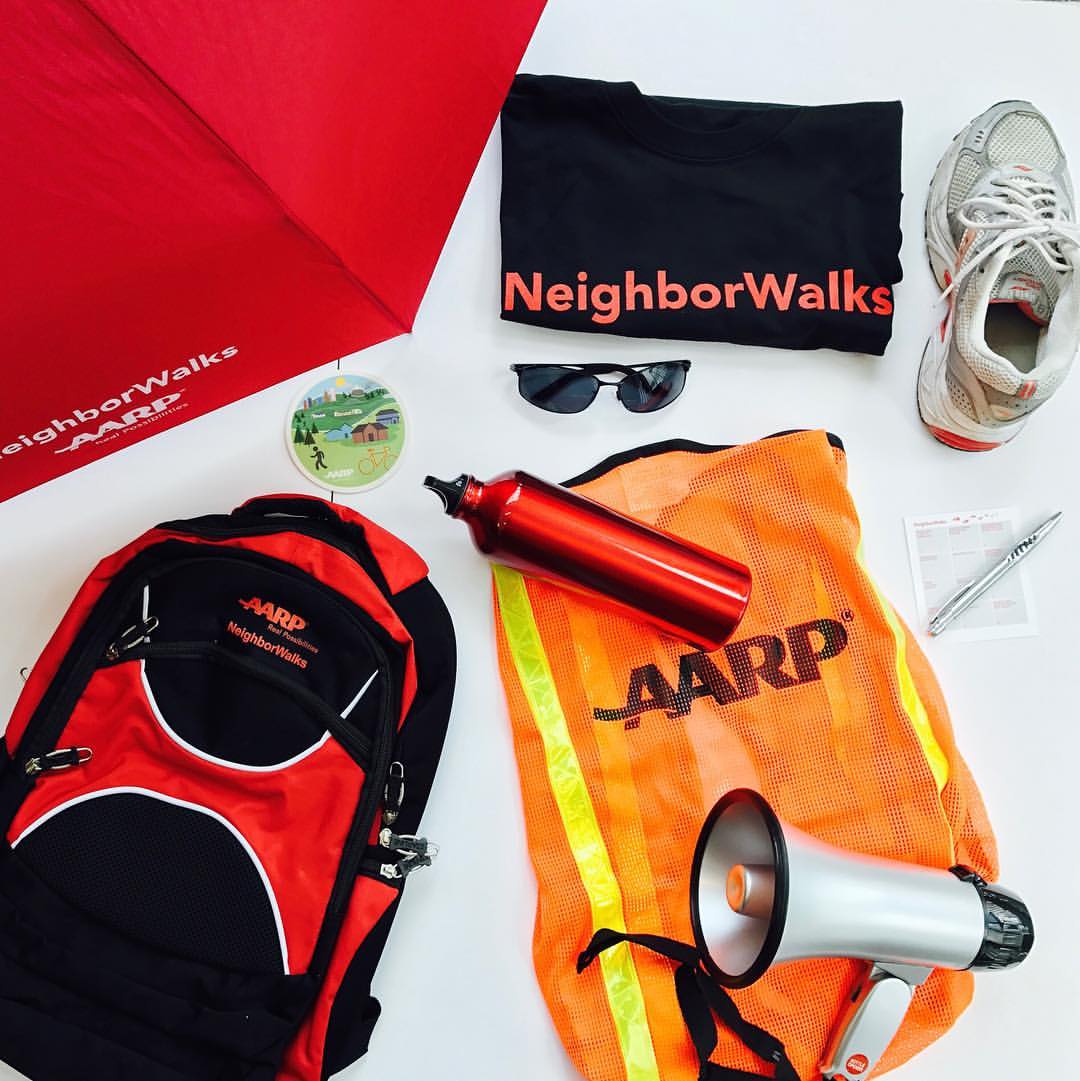 Welcome to the 2021 NeighborWalks season! We are celebrating NeighborWalks 7th anniversary this year by featuring some of our most popular walks from the past seasons for your self-directed walking pleasure.

Because of COVID restrictions, this season we are not meeting in person (yet), but we remain committed to inspiring and helping you get your steps in and keep moving! Starting in May, every month we will feature a past walk for your enjoyment and provide you with tips to make your walking safe and enjoyable.

Please check back every month for "new" self-directed and self-paced walk routes and information on virtual event and activities.

NeighborWalks is a collaborative community walking program brought to you by AARP Oregon, City of Portland Bureau of Transportation and Oregon Walks. Our vision is to get more people walking every day for health, transportation, environment, and community. Walks explore neighborhoods in and around Portland metro. Each walk is developed by AARP volunteer leaders with support from community partners. Join us for these intergenerational walks as we celebrate a community for all ages and abilities!

Overlook Park
First introduced as the 2017 season kickoff walk, the Overlook Park NeighborWalk takes you through a lovely North Portland neighborhood, along the overlook with view of the Willamette River, by the Overlook House, a historic Portland home, and more.
Learn more this walk and for the walk route, click here: OverlookKaiser NW 2021 update.pdf

Sellwood & Westmoreland
Another kickoff walk, this time from 2019, takes you through Sellwood's tree-lined streets and explores the newly renovated Westmoreland Park where you might see geese, herons and children playing. Learn more this walk and for the walk route, click here: Sellwood NW 2021 update.pdf

Powell Memories
Another winner from 2018, this walk helps you explore the Powell Gilbert neighborhood. Starting at the Ron Russel Middle school, you will stroll through eastside neighborhoods and several parks including the Powell Memory Garden. Learn more this walk and for the walk route, click here: Powell NW 2021 update.pdf

Alameda Ridge
One of our all time favorites, this 2017 walk take you over the Alameda Ridge, through Beaumont neighborhood. You will explore the Fremont district with its many eateries, shops and neighborly vibe. Learn more this walk and for the walk route, click here: Alameda Ridge NW 2021 update.pdf

Mt. Tabor
This fun walk kicked off our 2018 season. Start at Tabor Space, walk through the lower portion of this treasured southeast Portland neighborhood and take a loop around the open reservoir. Learn more this walk and for the walk route, click here: Mt. Tabor NW 2021 update.pdf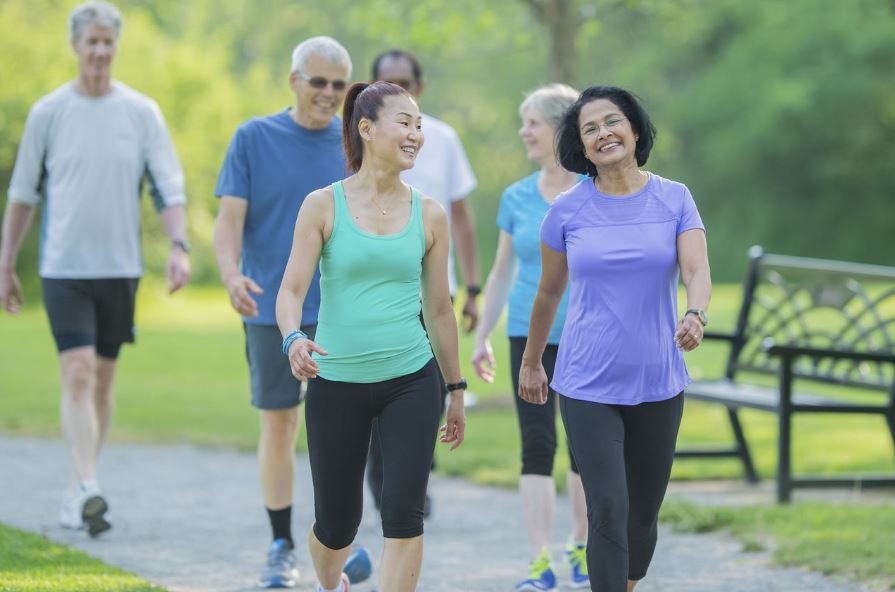 Adaptive and Gentle Yoga with AARP
Want to get more movement in? As we age, an active lifestyle combined with regular exercise leads to better brain function and overall wellness. Join AARP Oregon for an hour-long adaptive and gentle yoga virtual class every Wednesday at 10am and starting July, also on Saturdays.
Register for each month and get reminders with event links: https://aarp.cvent.com/aarpyoga2021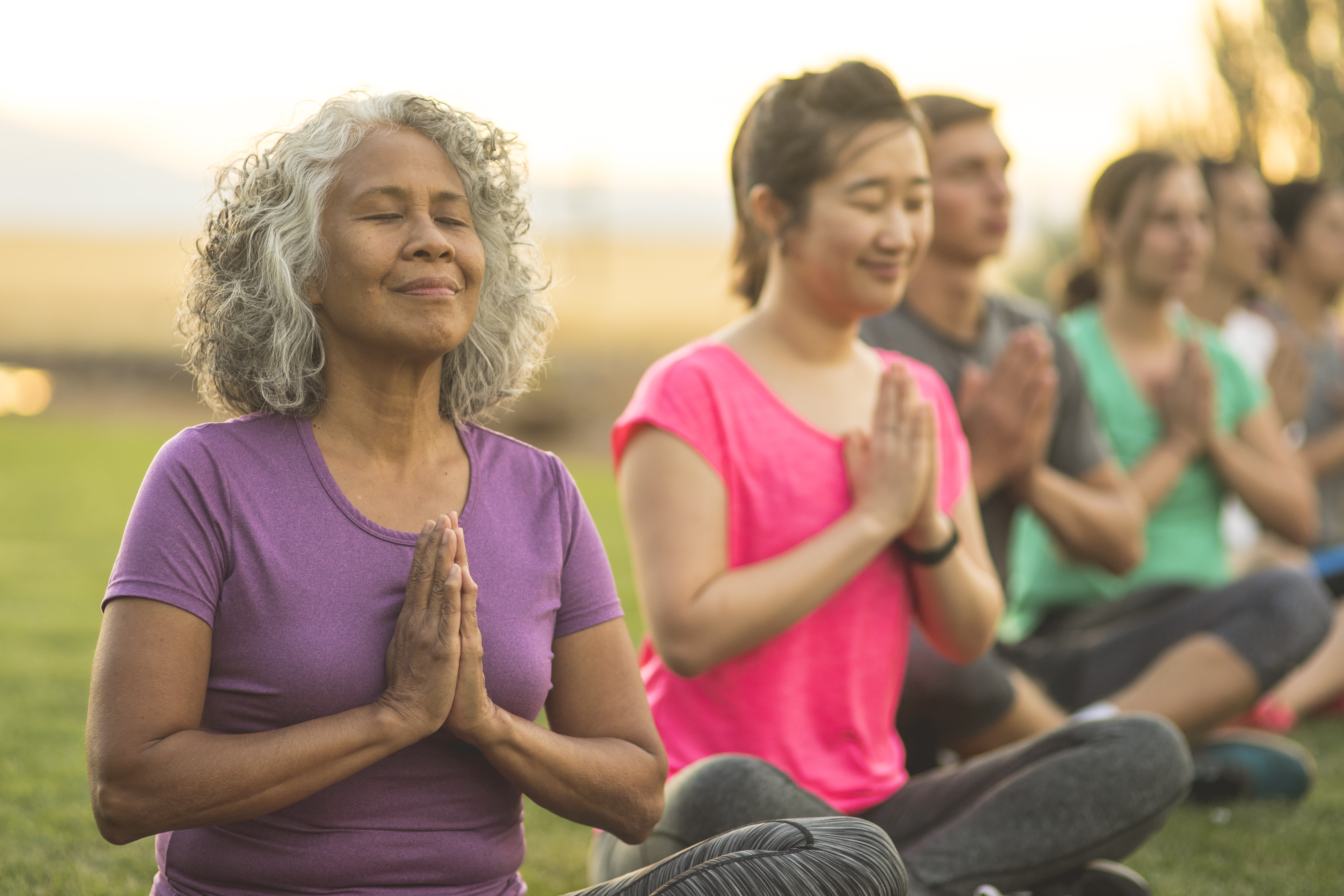 * Please consult your physician before beginning any exercise program. By continuing on to view AARP NeighborWalks ("Program") information including any and all routes, I waive liability to cover my participation in the Program. I am physically capable of participating in the Program. I release, discharge and hold harmless AARP its affiliates, and respective, employees, directors, officers and agents from any and all liability, claims, and demands of every kind with respect to, including without limitation, any bodily injury, illness, death, property damage or any other harm, that may arise from my participation in the Program even if caused by the negligence of AARP."