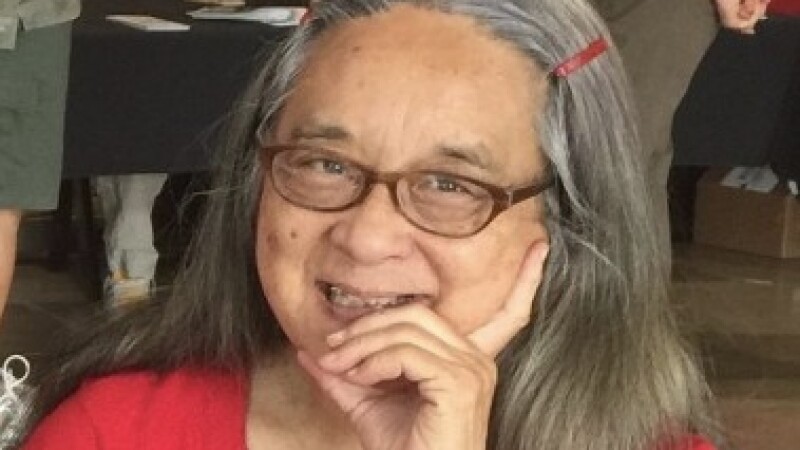 Junko Iwao Toll doesn't wear a cape, leap tall buildings or stop speeding trains. But she is a hero.
"It started when I saw an article in The Bulletin," Junko said. "It was a call for people to apply for the Oregon Diversity Advisory Council. I think I responded online, and a group came down from Portland to interview me and they brought me on as an AARP volunteer on the Council."
That was in 2013, "it" had all started many years earlier. Junko had been volunteering for AARP's Tax Aide program since 2004.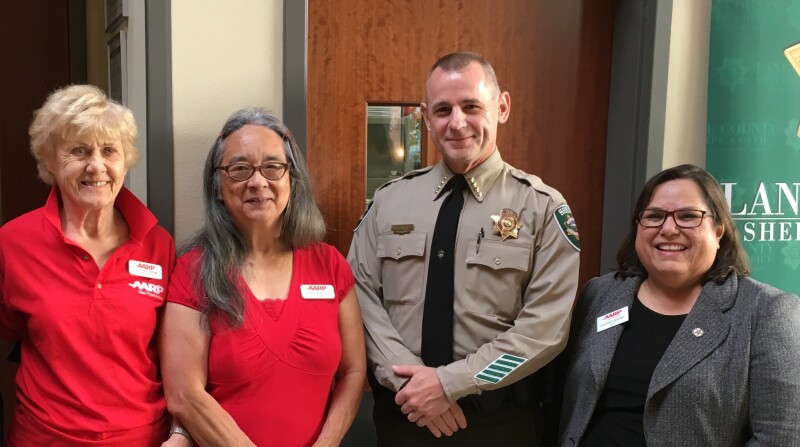 "I'd done our own taxes for years, and I realized I was good at it," she said. "I started advising others and helping them. Right before I retired, I saw my friend, Gary Craven on television talking about Tax Aide. So when I retired, I called him and started volunteering."
Volunteering during the Tax Aide season that starts with training in late fall and kicks into high gear in February until April 15 means working 4-5 days a week. In the past 15 years, she's filed thousands of tax returns.
"You see how grateful people are when they get their taxes done and get a refund," Junko said. "I love doing taxes and I love working with AARP. It doesn't seem like work at all."

Her father, the late Kenshi Iwao, a Buddhist minister, and her mother, Shizuko, both taught her to never shy away from hard work. Her father traveled up and down the West Coast organizing the Buddhist temples, and left a legacy of dedication to improving society. Junko has been volunteering for more than 50 years, since she was a student at the University of California at Berkeley.
"I was a school teacher," she said. "I taught U.S. History, language arts and biology. I loved it, but I always volunteered as well. But after I retired, I had more time to focus on things and I wanted to make a difference."

Junko's toughest role is being a long term care ombudsman. The state mandated program gives a voice to older adults in long-term care facilities. Volunteers rotate in and out of the job quickly, most staying a year or two at most. Junko has been an ombudsman for 11 years.
"Because you come to a resolution with the facility, you realize you helped people," Junko said, explaining that ombudsman help residents but also help long term care facilities who want to do the right thing for their residents.
"Being an ombudsman, you have to know what questions to ask," she explained. "My experience as a grievance chairperson for the union when I was teaching, has helped me in this role. You have to be diplomatic and you have to know how to ask for what the resident needs."
She maneuvers the demands of family members with the goal of doing what's right for the resident and the facility.
"It's stressful. It's emotionally draining at times when you can't get a resolution – I've only really had that happen once. But you have to let it go, and let someone else step in when you can't get things fixed," Junko said. "In the end it's worth it."
In between her full-time volunteer work, Junko – she speaks both Japanese and Spanish – finds time to play tennis, lift weights and visit friends and family, especially her son, Kenshi, who lives in Seattle.

When Junko's husband, Bill Toll, a popular history professor at the University of Oregon, died suddenly in 2013, the life change after 47 years of marriage could have been devastating, but Junko said helping others makes all the difference.

And, it's clear Junko has made a difference in many people's life. Students she taught– some whom she taught in first grade years ago – still maintain a relationship and stop by to visit. Her Tax Aide customers ask for her again and again. But like most heroes, Junko is humble and shrugs off any praise.

"This is just me," she said. "I love it. I would tell people to volunteer with AARP because you really do make an impact."