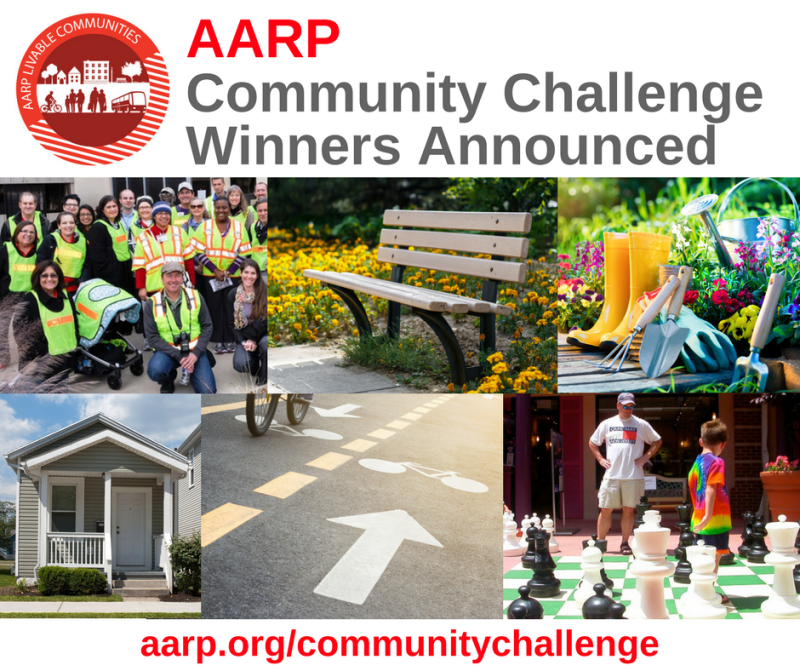 Two Oregon organizations, SquareOne Villages in Eugene and the Port Orford Main Street Revitalization Association, will receive the AARP Community Challenge funding. the AARP project aims to create change and improve quality of life at the local level.

"Great communities require careful planning and time," said AARP Executive Vice President and Chief Advocacy & Engagement Officer Nancy LeaMond. "These quick action projects will give community leaders the motivation and momentum to create greater change."

"AARP received a tremendous response to the program in its inaugural year, with nearly 1,200 proposals across the United States, including nine from Oregon," said Jerry Cohen, AARP Oregon state director. "We were thrilled to see two great projects selected which will not enhance the livability of their own communities, but also serve as examples of age-friendly projects.

SquareOne Villages, a non-profit organization creating self-managed communities of low-cost tiny homes for people in need of housing, will use the funding to complete construction of a universally-designed home in Emerald Village. In addition, the organization will hold two workshops for people wanting to learn how to build a tiny home or accessory dwelling unit.

"We are thrilled at SquareOne Villages to collaborate with AARP in building tiny homes that will enable low-income seniors to live with the dignity and pride of their own home at Emerald Village Eugene," said Dan Bryant, Executive Director, SquareOne Villages. "Quality built tiny homes can be a great way to make housing affordable for people in need of low-cost alternatives. It is exciting to see this project come to life! "

The Port Orford Main Street Revitalization Association will build benches with attached planters for trees and flowers along in heart of the city. The project is part of the organization's effort to increase the walkability of the community.

"Help from AARP allows our Main Street organization accelerate our efforts to make Port Orford's downtown a place where the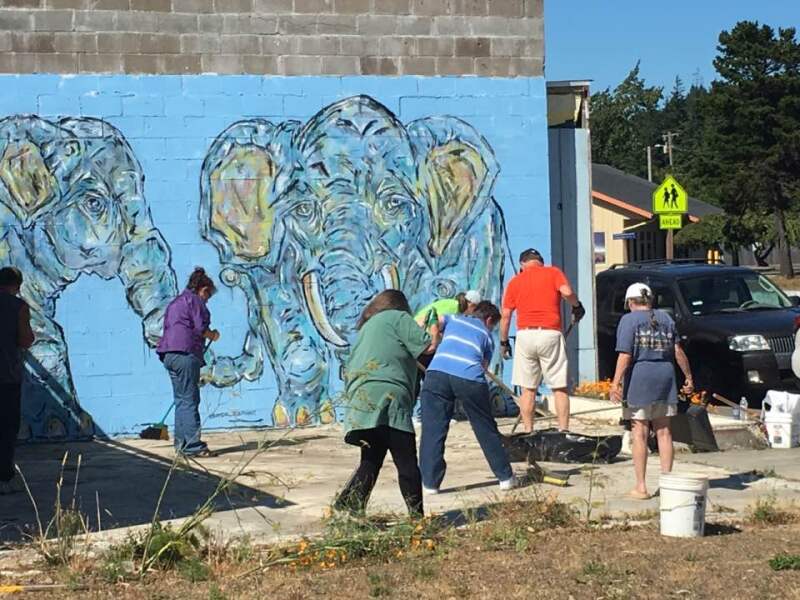 community wants to be," said Karen Auborn, president and director of the Port Orford Main Street Revitalization Association.

Each project will be partially or fully funded through the AARP Community Challenge grant and is set to be completed by November 1, 2017.

AARP is funding 89 projects in 50 states and the District of Columbia, investing approximately $785,000 in these communities.

All of the winning projects in this challenge will deliver on one or all of the following:

Improve social connections through the built environment benefiting people of all ages and abilities in the community.
Expand opportunities for all residents, such as job, volunteer, and educational/training opportunities.
Drive inclusive community engagement and interaction across a diverse population.
For a complete list of the winners and projects, visit aarp.org/CommunityChallenge.