0000016b-01b0-dd13-abeb-61ff4dc60000

Oregon's workforce is feeling anxious about retirement – more than half don't have a workplace retirement savings option. But the retirement landscape is changing in the state with the launch of OregonSaves.
"OregonSaves is an easier way to save for retirement," said Joyce DeMonnin, communications and media relations director for AARP Oregon. "It's specifically for the 1 million Oregonians who don't have a retirement option at their work." The OregonSaves program got high marks from a DHM Research poll with nearly 80% approval rating among Oregonians across party lines, according to John Horvick, DHM Vice President and Political Director. About the same percentage would recommend the program to friends and family.
The research report notes that, "Oregonians are facing two big challenges to our financial future: we aren't saving enough for retirement, and many of us don't have access to the tools that can help us save. OregonSaves is a first-of-its-kind retirement savings option that aims to fill in these gaps." The report notes that 63% of Oregonians are anxious about having enough money to save for retirement. And that's not surprising considering over half of respondents have less than $25,000 in savings.
A separate study from the Portland State University Institute on Aging found that: • most small business owners agree that a lack of retirement savings is problematic • most business owners believed a lot more should be done to encourage retirement savings by Oregonians • the majority of business owners felt it was important to offer some sort of retirement plan
"With OregonSaves, billions of dollars will be saved, that aren't being saved today," said State Treasurer Tobias Read, the chair of the Oregon Retirement Savings Board. "OregonSaves will improve the bottom line for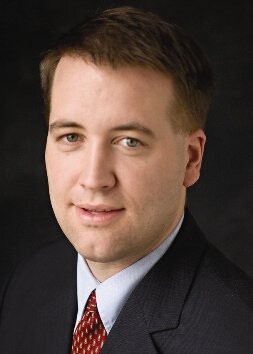 workers, families, businesses and ultimately taxpayers."
The first-in-the-nation program was passed by the 2015 Legislature and will let workers save their own money for retirement via payroll deductions, without requiring employers to create a plan or pay any fees. The program is designed for those who do not have a retirement plan like a 401(k) at work. AARP Oregon supported the legislation.
OregonSaves started with two "pilot" programs and is now facilitating the process for employers with 100 or more employees to enroll workers. There is a rolling phase in for the program through 2020. 75% of employees in the pilot are in the OregonSaves program with an average paycheck contribution of more than $70. With just the pilot employers enrolled now, the program has more than $110,000 in savings.
"We think it's a win-win for Oregon," DeMonnin said. To learn more about OregonSaves, go to http://www.OregonSaves.com
Both research reports can be found at https://www.aarp.org/ppi/state-retirement-plans/public-opinion/