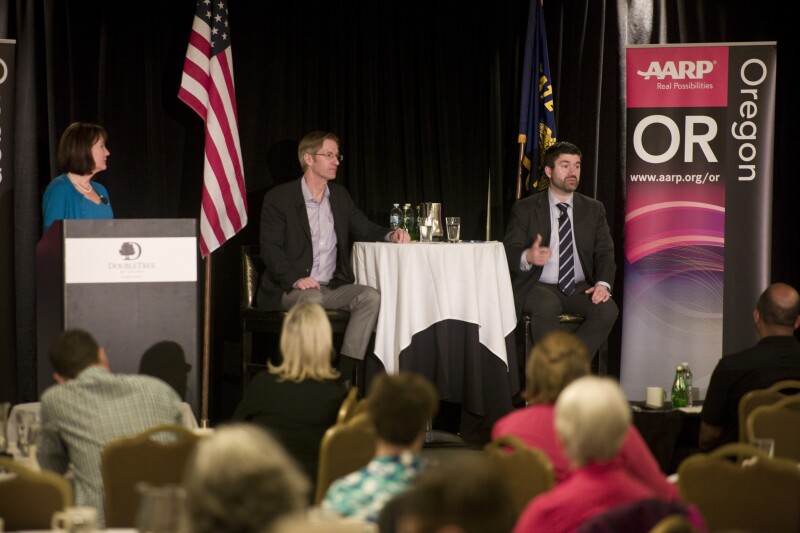 On Saturday, April 2 nd AARP Oregon hosted a Portland Mayoral Candidate Forum at the DoubleTree Lloyd Center. Mayoral Candidates Ted Wheeler and Jules Bailey participated in the forum which was moderated by Laural Porter, KGW-TV Anchor and Straight Talk Host. The forum included audience polling, moderated Q& A with the candidates and also questions from the audience.

The forum focused on "Building a Community for all Ages" and included questions about affordable and accessible housing, financial resilience, transportation options and safe streets, health, civic engagement as well as city governance, and equity. Questions were developed with input from AARP members, volunteers, the Age-Friendly Multnomah County and Portland Advisory Council, and the general public. Full Video of the forum is available online: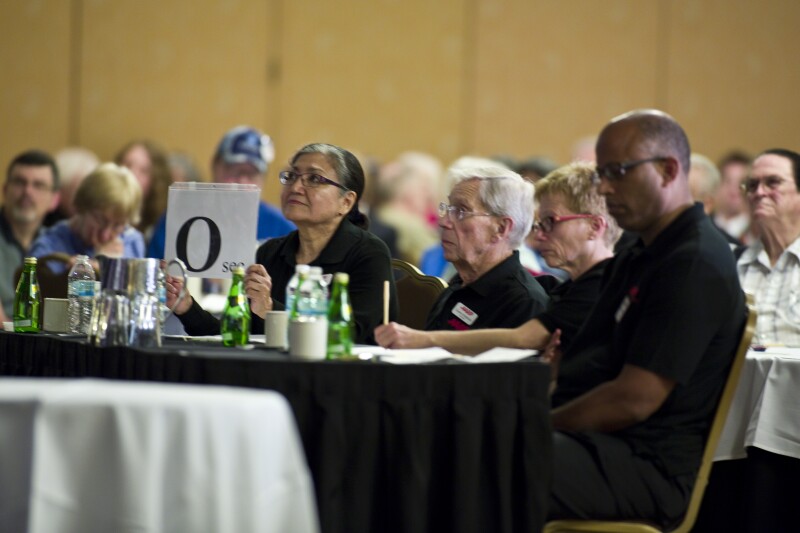 The program was kicked off by hearing from our members. Take a minute and find out what we learned! For example, 97% of AARP members voted in the last election. Check out the results of the audience polling PDX Mayoral Forum Polling Apri 2 2016 .

Candidates who polled 10% or higher on available public polls at the time of planning were invited to participate in forum to ensure a meaningful, in-depth conversation. In addition to the forum, AARP Oregon is developing a voter's guide for the 2016 Portland Mayoral race. All registered Mayoral candidates are invited to participate in that guide which will be ready for the public to peruse at the end of April.