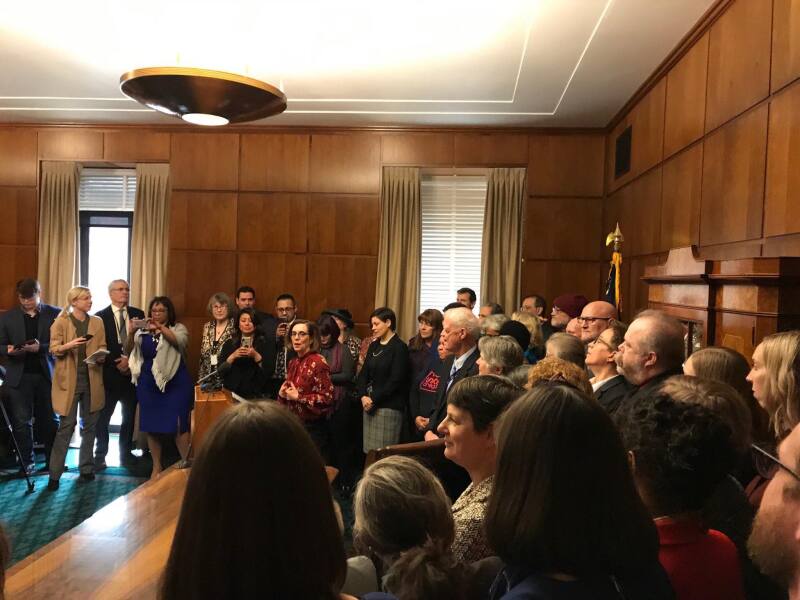 On February 28, Governor Kate Brown signed into law Senate Bill 608 to stop unchecked rent increases. AARP Oregon proudly supported the bill and worked for a number of years along with many other advocates across the state to make sure that people who rent their homes are protected from no-cause evictions and rapid increases in the rent of their homes. Hundreds of AARP volunteer leaders and activists from around the state contacted their legislators in support of the bill.

You can read our official AARP Testimony on SB608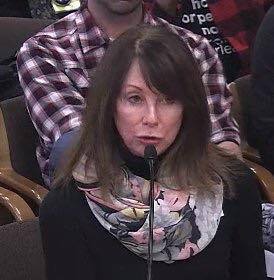 Oregon's housing crisis is impacting people of all ages and abilities. Older adults and people with disabilities on limited incomes who rent their homes are especially vulnerable. Many fear being evicted without just cause and others worry about the next rent increase which could mean displacement or even homelessness. But thanks to the passage of SB608, Oregonians who rent their homes can breathe a little easier.

Senate Bill 608 does the following:

Provides protection from no-cause evictions for tenants after the first year of occupancy; and
Provides statewide protection from economic evictions by limiting rent increases to no more than seven percent plus the consumer price index percentage. It exempts regulated affordable housing (which is already protected by limits on rent increases), and new construction for the first fifteen years.
Thank you Governor Kate Brown for signing this important legislation. Thank you Speaker Tina Kotek, Senate President Peter Courtney, Senate Majority Leader Ginny Burdick, and Senator Laurie Monnes Anderson for sponsoring SB 608 and for your leadership and commitment to Oregon families. We also want to express our thanks to the Chairs of the two committees on Housing which heard these bills, Representative Alissa Keny-Guyer and Senator Shemia Fagan, as well as all the legislator who supported and voted for the bill.

Read more about what this important legislation means for renters. Check out the fact sheet from the Stable Home Coalition 190228_SB608_post_passage_info_sheet-2 . To read a study about the housing crisis that was recently released by EcoNorthwest, click here.



[Photos: AARP Staff]