AARP Oregon joins others across the nation this Memorial Day in saluting the sacrifice made by Veterans, Military and their families.
For nearly 10 years now, Ruthie and David Reeves have gathered with other families on Memorial Day. They come together to share stories, laugh, cry and embrace the memory of family members whose lives were lost in war.
The Reeves lost their son, and Stacy Reeves lost her brother, Staff Sgt. Jason Reeves, of the 2nd Military Intelligence Battalion, 66th Military Intelligence Brigade on Dec. 5, 2010. Jason joined the U.S. Army at age 20 and felt strongly that he was making a difference in the lives of people in Afghanistan. He ultimately sacrificed his life for what he believed in, as he was killed in action near Forward Operating Base Lightning, in Gardez, Afghanistan.
"About a week after Jason passed, four ladies dressed in white came to our house," Ruthie said. "They told us about American Gold Star Mothers and helped us connect with other families who also experienced this loss."
Members of American Gold Star Mothers wear white as a symbol of remembrance. The tradition of wearing white began after white roses were placed by a grieving French mother on the coffin carrying the remains of the soldier who was to be entombed at the Tomb of the Unknown Soldier at Arlington Cemetery.
Ruthie said the connection was a lifeline for them, and has been a big part of their grieving process and their celebration of Jason's life. She, David (MSgt, USAF, ret.), and their daughter Stacy often share their story now to let others know about Gold Star Families.
"We never want to say that the loss of family to others (in civilian life) is any less than our loss," she said. "But when you lose someone to war, you realize you never had a chance to say goodbye and it might have been weeks, months or years since that last hug. Other Gold Star families understand."
This year, in the midst of the coronavirus pandemic, the Reeves will be alone.
Memorial Day, observed on the last Monday of May, is a day to honor men and women who died while serving on active duty. Originally known as Decoration Day, it originated in the years following the Civil War and became an official federal holiday in 1971.
"There a lot of virtual events that people can participate in this year," said Nancy Menagh, national president of the Gold Stars Wives of America. "We have always worked to recognize those who gave the ultimate sacrifice on this day. Veterans Day in November is a time to recognize all veterans. But we've seen a shift in that in the past few years even in large events such as the national concert."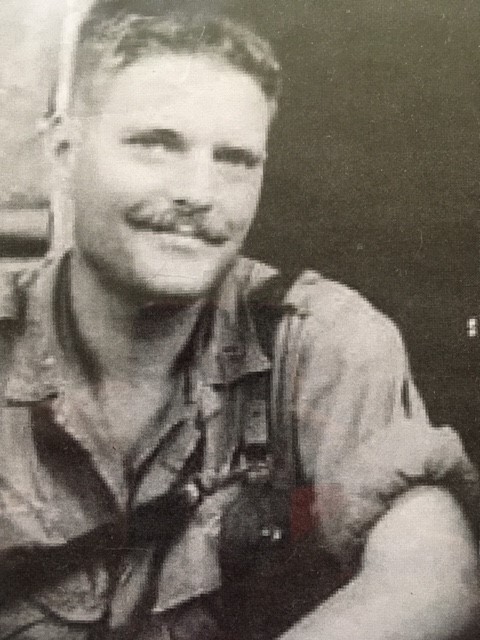 Menagh's husband, Capt. Philip Menagh, served in the U.S. Marine Corps for 13 years and was killed in Fort Bragg in 1984 while serving in the VA National Guard. He earned the Silver Star as a Second Lieutenant while serving as platoon commander with Company F, Second Battalion, Seventh Marines, First Marine Division (Rein.) in Vietnam.
Nancy, was pregnant with her fifth child, when she was widowed at age 33.
"My family would not have had military benefits had it not been for the work of the Gold Star Wives of America," said Nancy, who lives in Lake Oswego, Oregon. "These organizations are important to families and also help us celebrate the lives of our loved ones."
The Gold Star Wives of America and American Gold Star Mothers are federally chartered organizations that serve families of military veterans who died in war. Gold Star Wives of America began during WWII through the efforts of a handful of widows, including former First Lady Eleanor Roosevelt, to advocate for the needs of widows and families and ensure they had benefits. American Gold Star Mothers began in 1928 and was federally chartered in 1984.
"We have a bond that you can't break," said Valerie Morey, a member of Gold Star Wives of America. "Our whole lives changed in a matter of seconds," Valerie said. "Often families don't know where to turn or how to find help. These organizations help, and that is why for many of us it's also important to give back, and also maintain Memorial Day as a separate recognition apart from other veteran's holidays."
Morey's, husband, Sgt. Steven Morey, a Purple Heart and Silver Star recipient served in the Vietnam War. He died years later as a direct result of injuries sustained in war, where he was exposed to chemicals.
"We recognize any service connected death," explained Nancy. "Whether someone is killed in action, or dies later as a result of injuries sustained in service or due to suicide related to PTSD, we are united in our loss."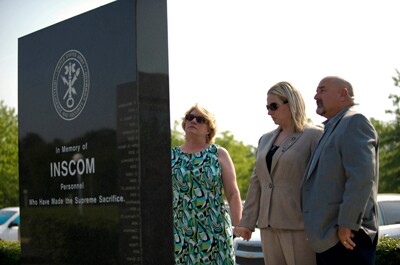 Ruthie explains that Blue Star families are those whose family member is currently serving in an active war zone. White Star families are those who have lost loved ones in connection with an injury or PTSD.
"We all reach out and console one another, because we all know that they made the ultimate sacrifice," Ruthie said. "This (American Gold Star Mothers) is a club that you don't want to belong to, but it's one that keeps us coming together to celebrate our kids."
This year will be different. As Americans and the rest of the world continue to social distance due to the COVID-19 pandemic, the Reeves and other Gold Star families will have to find different ways to celebrate and recognize Memorial Day. AARP has a list of virtual ceremonies and celebrations.
"The most important thing to recognize, is that this day commemorates the ultimate sacrifice that someone's son, daughter, mother, father, husband, wife - that someone's loved one made for their country," Ruthie said. "It doesn't mean it has to be super serious and that we can't laugh together. Just remember them, celebrate them, maybe drink a toast and take a moment to think about what that sacrifice meant for our country and all the lives impacted by their actions."
Nancy echoed those thoughts and said she asks that people take a moment on this Memorial Day to remember the sacrifice many military men and women and their families have made.
Americans are asked to pause at 3 p.m. (local time) for a moment of silence to commemorate the lives of those lost in military service.
Visit aarp.org to find more information about AARP's COVID-19 resources for veterans.